What Is Amsterdam Marathon
The Amsterdam Marathon, which is sponsored by Tata Consultancy Services (TCS), takes place every year in the Netherlands. It covers a distance of 42.195 kilometres. Apart from that, there are also two other races: the Amsterdam half marathon and an 8 km race.
The Olympic Stadium is the starting point for the Amsterdam marathon route. It goes through flat terrain with a maximum elevation of 33 feet.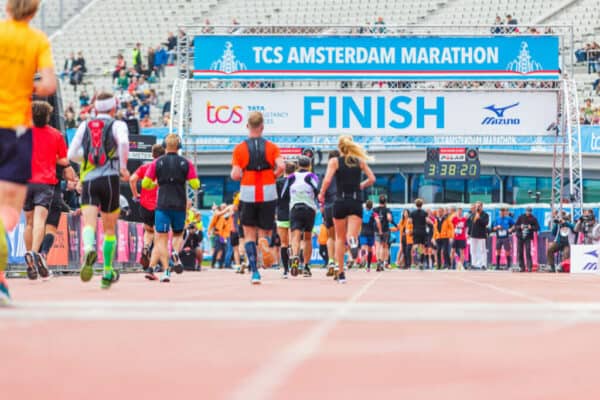 ---
The Amsterdam Marathon 2023
Marathons are usually charitable fundraising events that are commonly conducted for a specific cause. It can be done in a large commercial event or carried out on your own. The goal of a charity run is to raise money for a specific cause.
Every year the Amsterdam marathon focuses on a specific social cause and raises funds for its betterment. In 2021, more than 600 runners raised more than €660,000.
This 2023, the goal of the Amsterdam Marathon is to raise funds for the Dutch Cancer Society (KWF), which is dedicated to providing the best possible care and support to those fighting cancer. This is why we ask all runners to join us in supporting this cause.
Every Dutch person is affected by cancer at some point in their life. Whether they are affected by it themselves or someone they care about, cancer can affect the lives of others. KWF has been making a difference in the lives of those affected by cancer for over 70 years.
---
How Amsterdam Marathon Works
There is a fee structure set for the Amsterdam Marathon and the half marathon Amsterdam. You can register by paying €105.00 for the TCS Amsterdam Marathon and €38.00 for the half marathon. 
You can also buy merch items, photos, and food items to contribute even more.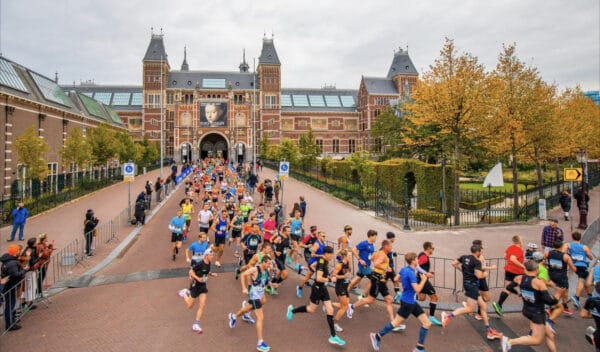 ---
How You Can Be A Part Of The Amsterdam Marathon Virtually
There are many different types of cancer that can be diagnosed and treated. Some of the expensive treatments that can be used include chemotherapy, radiation therapy, and hormone therapy. Aside from these, other factors such as supportive care and drugs are additionally involved. Cancer crowdfunding can help people get through these difficult times.
Thanks to online crowdfunding platforms, you can now support any cause from anywhere in the world by making online donations. So if you are too far away to participate in the Amsterdam marathon, you can start a fundraiser where you and people globally can make donations. Other than that, you can also find fundraisers that support the Dutch Cancer Society and directly donate to them to show your support.
---
Show Your Support To TCS Amsterdam Marathon Now
WhyDonate is the leading crowdfunding platform in the Netherlands, and you can start your fundraiser there free of cost, supporting the Amsterdam marathon. Through WhyDonate, you can register and display your cause very quickly and effectively. Since the platform also allows you for quick payouts, you can withdraw the gathered donations and send them to the charity for more immediate results.
You can also support cancer awareness and provide financial help to cancer patients through WhyDonate. It can be very stressful to research and understand the various aspects of cancer. 
So read this piece about cancer fundraising ideas here that can help you navigate through the many steps involved in caring for a cancer patient. 
Not only that, but you should also consider having a social media presence for a wider audience. Social media generally has larger demographics, and people spend most of their time on the platforms. So why not take advantage of social media and put them to use for something good by finding donors and sponsors? 
Start your internationale marathon fundraiser now to support the Amsterdam marathon and the cancer society that has been struggling and in need of your heartfelt support.