Almost everyone wholeheartedly roots for ideals like hard work, perseverance and a sense of doing a little goodness for others. But it is easier said than done. We are often unconsciously woven into the organisational fabric by being biased or drawn into certain kinds of beliefs.
Nowadays, the internet is erupting with many charity ideas to make this kind of process better. As a crowdfunding platform, WhyDonate understands the intricacies of the effort that goes into a fundraiser.
That is why we have highlighted some of the charity fundraising event ideas for non-profits to follow if you are interested in starting a fundraiser for any cause.
What Are The Best Charity Fundraising Event Ideas
---
1. Breakfast Charity Fundraiser –
Breakfast arrangements are a great way to start a fundraiser. These kinds of fundraising event ideas can promote healthy breakfast diets and educate the attendees about healthy food habits. It doesn't have to be necessarily extravagant or huge to encourage fundraising for your cause.
Non-profits can ask their community to arrange a simple outdoor breakfast setting and ask a local catering company to provide food. Sometimes adding healthy beverages like tea or smoothies can also be great for healthy options.
Adding a fruit basket or homemade cookies and jams is also a great idea for morning breakfast fundraising events. Explain the purpose of the breakfast arrangement and ask people to donate to the cause and also keep them updated about the results of their contribution.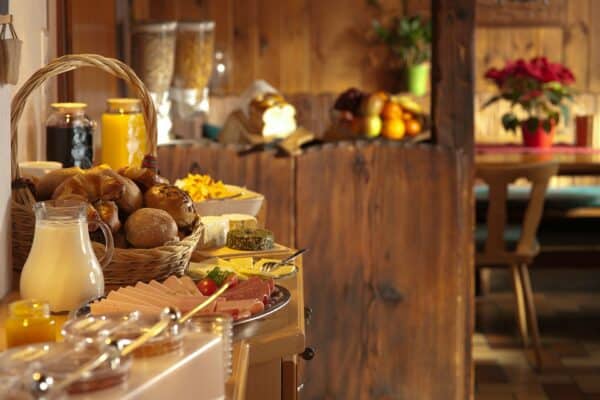 ---
2. Marathon Fundraiser –
Organising a marathon can be considered an excellent option for fundraising event ideas. Marathon fundraising event ideas are usually a healthy and fun way to bring a community together, and incorporating a cause into the event can bring people even closer as they can spread some goodness together.
You can make a preliminary plan for the marathon so that you can reach more people. Keep provision for refreshments, decorations, approved permits, entertainment, and matching T-shirts for the participants. You can start raising funds by setting an entry fee but make sure to keep the safety of the people in mind and run your campaign.
For advertising, do not forget the local media, involving local businesses, social media, and fundraising platforms that can double your fundraising efforts and take your event to the next level and make your event successful. Donors can take the time to contribute via crowdfunding or directly according to their convenience.
---
3. Royal Ball Charity Fundraiser –
This idea can cater to all kinds of people, whether you want to make it a luxury dinner party or a low-key night gathering. With proper planning and production, you can arrange an excellent dinner charity for people. This kind of fundraising event idea always clicks with some elegant music and light settings.
Make sure the attendees understand the purpose of the dinner party and how they can be a part of it. If you want to keep it less fancy, then you can arrange some outdoor lights or a bonfire with some refreshments and have some groovy music on to keep the night young.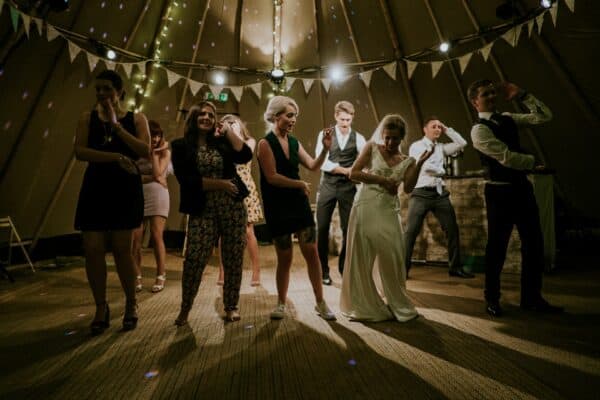 ---
4. Talent Show Fundraiser –
Organising talent shows are one of the coolest fundraising event ideas of all time. Arranging such events can be tiring and time-consuming, but they work amazingly well. People like to dance and sing whenever they get the chance. You can encourage them to participate in the event and ask their friends and family to join for more support. The audience can donate to the charity, and the performers can donate some funds in return for their performances.
Not only big-budgeted talent shows but even a karaoke night can also serve the purpose and help raise money for your cause. Karaoke events are fun, and people enjoy them for a long time. Even those who are not singers like to take part and sing wholeheartedly to the music.
You ask the audience and the singers to donate and enjoy the music while making a difference, or you can sell tickets for more money. Upload the performances on social media sites like YouTube so that people from worldwide can get a chance to donate to the cause as well as discover some hidden talents.
---
5. Tree Planting Fundraiser –
How about donating to a cause while helping the environment sound at the same time! Let people understand how they can support a cause by planting trees. Help them understand that their donations have a direct impact on the natural environment as well as the cause they donate to.
In some cases, the government also supports such online event ideas and joins the campaign by donating trees or providing support for planting trees. Non-profits can start a campaign by using crowdfunding platforms like WhyDonate, which can bring global attention to the cause.
People can plant a tree at their local park and donate a small amount to show their support. Also, they can start a community planting activity and ask people in their local community to join them in planting trees and donating as much as they can. Even using social media platforms can also make a huge difference to the fundraiser. Share your campaign by adding some visuals, and you are good to go. Raise vital funds and raise awareness at the same time.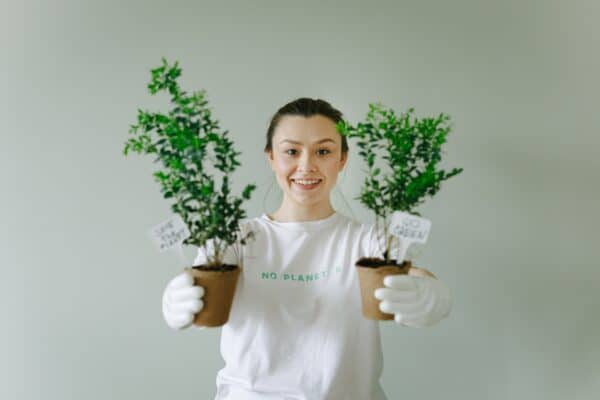 ---
6. Holiday Sale Fundraiser –
Holidays are joyful moments. Everybody cheers during that time of year, and many people like to share their love with those who lack happy moments by donating to charities. Believe it or not, you can witness more donations during the holiday season compared to the other times of the year.
That is why having a sale during the holidays can be one of the nicest fundraising event ideas. You can choose what you want to sell depending on the holiday. For example, you can sell Christmas trees and cookies during Christmas and gather donations for your cause.
You can also sell greeting cards and costumes, or just choose whatever you want to sell offline/online and put a donation box on the counter or add the details of your online fundraising page and ask people to contribute as much as they can to support a cause that can make a huge difference in other lives. This can be one of the great fundraising event ideas for non-profits.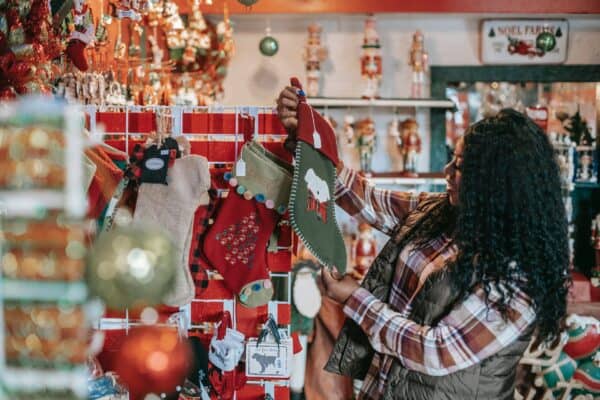 ---
7. Baking Fundraiser –
Be it a special occasion or a typical day, everyone loves a sweet and baked savoury. Organise a sale of baked items such as cookies, cakes, and croissants in order to gather funds for your fundraiser. Non-profit organisations can also tie up with the local bakery, which can help you make the baking goods.
Make the packaging of the displayed baking items attractive and colourful for children so that you can gather some little buyers. Try to involve many volunteers in the bake sales for extra motivation.
Another fundraising idea that you can incorporate into baking fundraisers is creating a DIY selfie point where the buyers can take pictures of the fundraiser and add the pictures on social media. People from all corners of the world can see the purpose of the fundraiser and donate, even if they don't buy the goods. Even you can initiate the campaign via crowdfunding websites and share pictures of the sale so that a wide range of people can be a part of the initiation.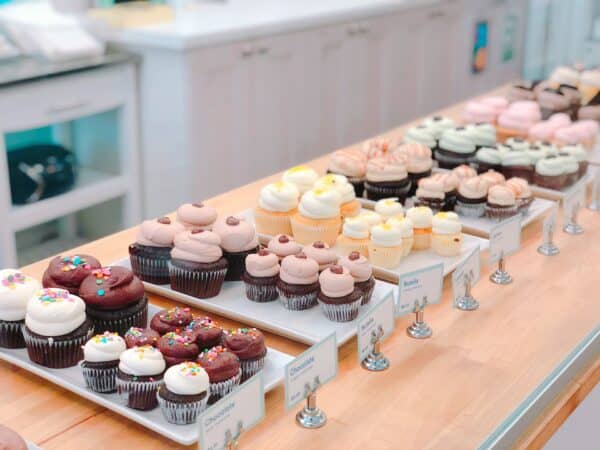 ---
How Do You Start A Charity Campaign?
Through crowdfunding, anyone can start a charity campaign without any hassle. It is noble that non-profits don't seek extra attention but help others in their need. So, you can simply begin a charity campaign by using the above fundraising ideas and share all the details through your fundraising page to raise money for your cause.
---
Conclusion
The WhyDonate team is always ready to help you raise money for your cause, no matter wherever you are and provide you with many fundraising event ideas. We are here to provide end number of solutions for your campaigns and guide the non-profits by serving many creative fundraising event ideas. So, now you can go and start a fundraising campaign and share your success stories. Happy fundraising!