Suppose you are not a huge music pop star with millions of views in your music videos, but looking forward to having a lightening career like this. In that case, you probably understand why funding is essential to rising musicians. In most cases, musicians are not very successful due to heavy competition. It can take a lot of effort in order to be a successful musician. You really have to stand out from the crowd and do an exceptionally outstanding presentation of your talent to get noticed.
Nowadays, there are emerging platforms like Youtube and Instagram to exhibit your talent in no time, and due to the heavy usage of such applications, there are fair chances for you to be noticed by people. After all, who doesn't love music!
Apart from having strong connections with the music industry, musicians have to promote their skills. In order to do that, you must have access to the necessary pieces of equipment and an appropriate setting for your performance. Having such technical support can pave the way for a new gig that can be one step closer to your dream career. This is why musicians need financial support that can serve them as a backbone to their success. The real question is how musicians can start raising funds for their careers. Now, this may sound too good to be true, but one of the best chances to fundraise is by adapting crowdfunding.
---
How Can I Raise Money For My Music?
Through crowdfunding. Yes, music crowdfunding is a "thing", and you will be surprised to know how well it serves. And the best part of it is that you don't have to brainstorm for getting help. Just be vocal about your needs and ask for help. If you can be visual about your cause, that is even better and can result in attracting a lot of potential donors to donate to your cause. Crowdfunding is viable, verified, and very popular these days. It is basically a platform that is waiting to help you. All you gotta do is ask. 
So before you begin the classic multi-camera music video setup, here are some best music crowdfunding sites in Europe that can guide you through your hard times and encourage you to achieve your goals as a musician.
---
The Best Crowdfunding Sites for Musicians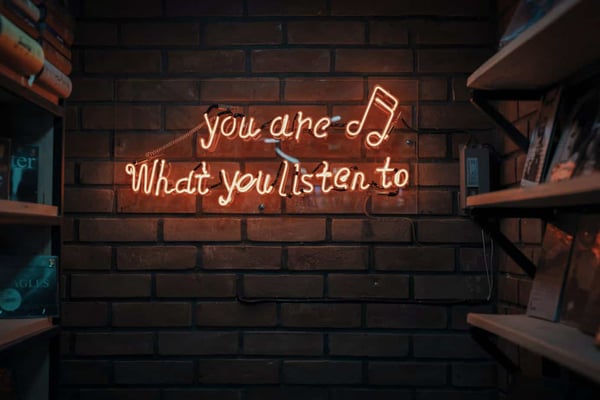 ---
1. Music Crowdfunding Through WhyDonate
WhyDonate is one of the best music crowdfunding sites in Europe for musicians. You can register and start your own music crowdfunding campaign in no time. WhyDonate is reliable and super easy to use. More importantly, it will barely cost you anything to get started, whereas the results will be pretty satisfying. Consider Whydonate as one of the most prominent options for fundraising for any cause.
The perks you get – 
You can start your own fundraiser for free. There are no additional hidden costs for creating your fundraiser. So just register and gather funds.

You can add the Whydonate donation button plugin for a better experience.

WhyDonate

has developed a

WordPress donation plugin

that allows users with a WordPress website to embed fundraiser donation forms and widgets on their own website. The widgets and forms are connected to the fundraisers on Whydonate. Users can accept donations directly on your WordPress website.

When you experience difficulties in creating an action, Whydonate is there to assist you every step of the way.

Available in English, Dutch, German, French, and Spanish.

There are great customer support officials waiting for you to pop a question so they can assist you.

All national and international payment methods are available.
---
2. Crowdcube
If you are facing a challenge to gather funds for your music career, then Crowdcube can be one of the best crowdfunding platforms for you. Crowdcube will extend its hand to support your cause and help you achieve your goal without breaking a sweat. Crowdcube is mostly known for its equity crowdfunding activities in Europe.
Crowdcube helps to promote your crowdfunding pitch page to help gain maximum attention to it.

Crowdcube has a wide range of network of talented partners who are ready to help you create the best crowdfunding campaign possible and supercharge your chances of success.

This music crowdfunding platform has a great monitoring system for your campaign, which ensures the performance of your campaign.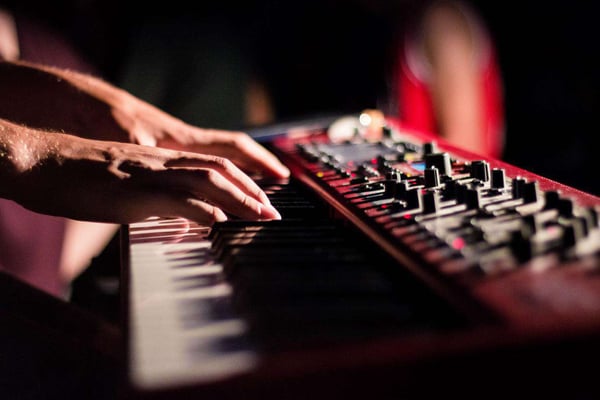 ---
3. Ulule
One of the pioneering music crowdfunding platforms in Europe, Ulule allows creative, innovative and community-minded projects to test their idea, build a community and grow it. If you want to start crowdfunding for artists, sign up to Ulule and start your fundraiser immediately.
Ulule focuses on empowering creators and entrepreneurs. So musicians can have a great time fundraising for their cause via this music crowdfunding platform.

In case an artist wants to pre-sell any item in order to fundraise for their cause, Ulule offers such kinds of unique features too.

This music crowdfunding platform is completely free and doesn't cost a dime to use, but it does take a commission from funds transferred.
---
4. FundedByMe
Founded in 2011, FundedByMe, operate smoothly for any kind of creative campaign, including music crowdfunding. Their primary goal is to connect people with financing opportunities. You can register your cause and start your music crowdfunding in no time.
FundedByMe has some very interesting ongoing campaigns, which makes them unique and popular. So starting a campaign with them can be very effective for artists.

They have an effective team to assist you which makes crowdfunding for artists easy and carefree.
---
5. Goteo
Goteo being one of the great crowdfunding platforms offers some cool perspectives while music crowdfunding in Europe. The company also generates performance by promoting common goods, open-source and knowledge free.
Talk about their transparency to their customers as they are honest about their system.

The efficient team of Goteo are always there to guide you through your campaign.

They also support projects with high social impact.

Goteo has a wide range of networks to make your music crowdfunding campaign take off like anything.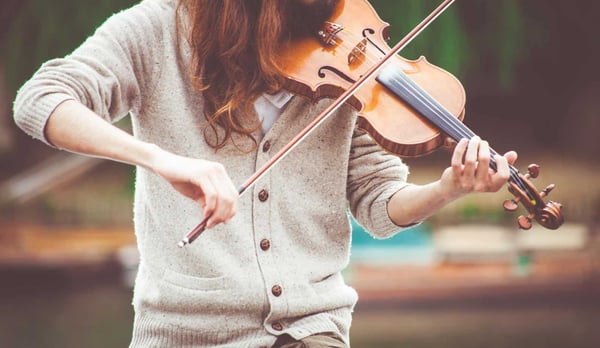 ---
6.Derev
Being one of the best music crowdfunding sites in Europe, this Italy-based crowdfunding platform is a great place for artists to start fundraising. Derev has many ongoing arts, and cultural campaigns live and have many success stories to share.
As a solid interactive platform, Derev has great community engagement along with social media presence.

With many prestigious partners and customers, Derev can be a great option for artists crowdfunding for their bright careers.

Derev offers free consultations for its customers, which shows the exclusivity of the company.
---
7. Booomerang
Promoting reward crowdfunding, Booomerang has made its way to the crowdfunding world quite beautifully. Booomerang.dk will help ensure that talents and good ideas are not overlooked, which makes it great for artists crowdfunding via the platform.
Boomerang especially focuses on art and cultural subjects, making it one of the best music crowdfunding sites in Europe.

Boomerang has some amazing customer support systems to help musicians get to their goals faster and easier.

Artists can use Booomerang as a collection platform if they wish.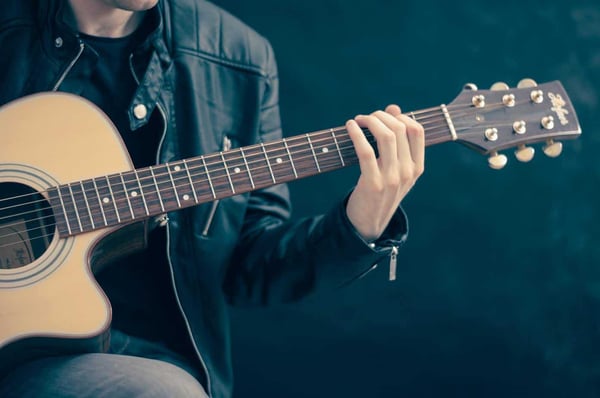 ---
8. Wemakeit
If you are looking for some of the best music crowdfunding sites in Europe, then Wemakeit is going to make the list due to its positive approach towards music crowdfunding. With the help of some helpful tips from the site, you can start crowdfunding for artists. Founded in 2012 in Switzerland, Wemakeit has one of the highest success rates worldwide.
You can find a suitable package for your promotion with the help of professionals.

You can receive individual attention and valuable advice from the officials of Wemakeit.

Artists can opt for the colibri donation button for convenience with no fixed cost and an immediate payout option.
---
Which Crowdfunding Platform Is Best For Music?
Among many crowdfunding platforms, WhyDonate, FundedByMe, and Goteo are popular for music crowdfunding. But all the platforms that are mentioned above can be strong bridges between your talent and your music career.
---
Summing-up
Looking at the rapid changes in technology and how people are evolving, I say we are fortunate to have such kinds of crowdfunding platforms that help people in need. There is so much goodness left in the world, and many people are willing to help others by donating to their cause without asking for anything in return. As much as it is overwhelming, the practical side of crowdfunding platforms is really positive. Musicians or any other artists are talented dreamers and are not always ready with a financial plan. Even if social media is there, it can only pair the artists with recognition, not funds to take off the career of musicians.
This is why crowdfunding can be one of the most convenient ways for starting a fundraiser for musicians. People like to have good music around and encourage artists who create such kind of groovy notes. Crowdfunding for artists through fundraising platforms in Europe is now easy and less time-consuming because of the latest improvements on the sites.
Musicians can choose which crowdfunding site they want to start fundraising in according to their preference. Whether a musician wants to raise money for their new album or a band of musicians wants to organise a new gig for themselves, crowdfunding will help. Just make sure you keep showering the viewers with beautiful music and thank your donors who take the time to contribute to your cause selflessly. Happy music crowdfunding!