Child welfare protects children from harm and abuse, including neglect, exploitation, and violence. It is a multifaceted concept that includes physical, mental, emotional, and social well-being. Child welfare worldwide strives to ensure that all children have access to safe and healthy environments in which they can thrive. This includes providing access to basic needs such as food, shelter, education, health care, protection from violence and exploitation, and a supportive family environment. Governments worldwide have adopted various policies and programs to support child welfare efforts to ensure that all children have access to these necessities. Here, we have made an easy child welfare checklist so that you can also contribute your part by using these creative children's fundraising ideas and putting your foot forward towards a social cause.
---
Child Welfare Fundraising Through WhyDonate
It is good news that our technological advancement has allowed us to have platforms through which we can help children across the globe. Through fundraising platforms like WhyDonate, everyone is able to reach out to various donors or sponsors and help them raise funds efficiently.
As a working individual, it can be challenging to contribute to the fight against child abuse. But it is not impossible. You can be a part of this change as much as you can by starting a fundraiser or donating to any active fundraiser. So complete your fundraising campaign by following these few steps.
---
Child Welfare Fundraising Ideas
You can easily add a variety of creative and successful child welfare fundraising ideas to your program. Child welfare services organisations or child care centres can use these fundraising techniques to raise money for the betterment of children.
1. Parents' Night Out
For those who would like to watch several kids simultaneously, try hosting a parents' night out. You can let your friends know about your fundraiser so that other people can join and support child welfare. You can set a certain amount you would like to charge or ask for donations. 
Helping parents is one of the benefits families will get, but you can grab a lot of attention from the general population for your child welfare program.
2. Breakfast With Santa
During holidays, you can organise a Santa meet-up event in your local area or mall to support child welfare. Organise a fun-filled fundraiser for any local child welfare organisation or your own child welfare fundraiser to gather money for children. This event allows Santa to serve as a part of the Christmas festivities.
3. Marathon or Walk-A-Thon
Marathons are classic ways to support any cause. A walk-a-thon is a type of fundraising event that can be done on a small scale or a large scale. It can bring in a lot of money, so if you have the necessary resources, you can easily organise a successful event. Walk-a-thons are usually doable and easily gather many people promoting both the cause as well as physical fitness. 
So you can charge a small entry fee to raise money while raising awareness about child welfare issues in society.
4.  Bake Sale
A bake sale is an excellent addition to any fundraising event, whether it's a yard sale or a movie night. You can ask your volunteers to bake their favourite desserts and sell them at the event. You can also make individual servings, such as cookies or slices of pie, or sell whole cakes and pastries for people to take home.
If you're not able to commit to a full-time event, a weekly bake sale can be a great alternative. You can offer baked goods at your work, school, or in your neighbourhood every Friday in exchange for donations.
5. Breakfast/Dinner Fundraiser
There's nothing better than a good meal to eat, and why not turn it into a fundraiser for a good cause? A pancake breakfast or a cozy dinner can be a fun and successful way to raise money for a local charity that supports child welfare. You can also host an international-themed dinner in your local area and discuss your concern for child welfare. 
Set up a donation box where the attendees can donate as much as they like and share your fundraiser on their social media to gather more attention.
6. Football Tournament
You can host a fun-filled football tournament in a community park or school. You can invite teams from various groups or even schools in your area to participate. These types of events usually involve creating t-shirts, painting their faces, and coming up with funny team names. Share the details online as well to share your fundraiser and raise money for child welfare.
7.  Adoption Child Welfare Fundraiser
This is more of an offline fundraiser but not entirely. A lot of families, especially the kids, love these kinds of fundraisers as they provide a fun and safe environment for them to gather. They also allow them to raise money for various charitable organisations.
For example, you can associate with any child adoption centre and let people come and fill up an application for adoption. This will benefit the fundraiser and people in many ways. People can donate to child welfare, and many children can find their new homes.
You can also spread the word online, and people can fill out forms online as well if they are interested.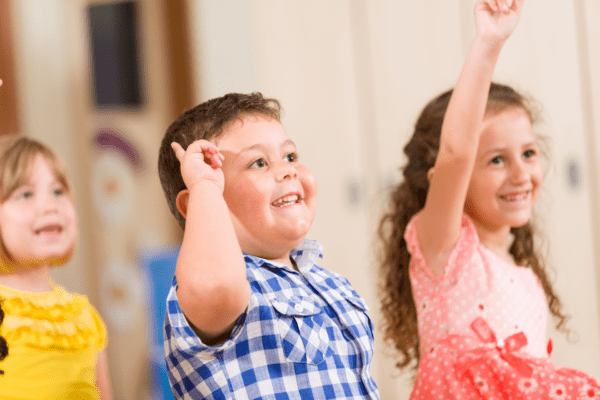 ---
Conclusion
Every day, there is a need for child welfare, and it is very important that we take the time to address this issue. Being able to help children is a privilege that many people take very seriously. They can also help by using fundraising websites to ensure that every child has an education. So raise money for children and gather donations for the child welfare fund.
The goal of any child welfare campaign is to raise awareness about child abuse, promote the well-being of children, and get the money raised for children in need. Through online fundraising platforms like WhyDonate, you can start your child welfare fundraising campaign in minutes.