In today's world, corporates are rising like fire, and business is booming like never before. With the help of many smart technologies, corporates are elevating their revenues and performances. Of course, it is the 21st century, and no one is alienated about the trending gadgets. Over a period of time, the corporate environment has triumphed over the entire world. The reign was slow yet gradually growing. But we are not focusing on the vast field, rather on a very specific point about corporate fundraising.
---
What Is Corporate Fundraising? Why Do They Need it?
Every business is becoming a technology business. Going forward, these corporates will play a key role in building the economies of countries. The phrase, corporate fundraising, is pretty much self-explanatory. When corporates need to raise funds for a certain cause, it is known as corporate fundraising. But the more important question is why do they need fundraising? Aren't all corporates wealthy enough to bring funds from their own revenue? Well, that depends. Sometimes they need funds to improve their corporate social responsibility, and sometimes they just gather funds for some specific philanthropic purpose and support other charities.
In this blog, we are going to understand more about some exciting ideas for corporate fundraising. So let's dive into it.
10 Best Corporate Fundraising Ideas For Charity | Company Crowdfunding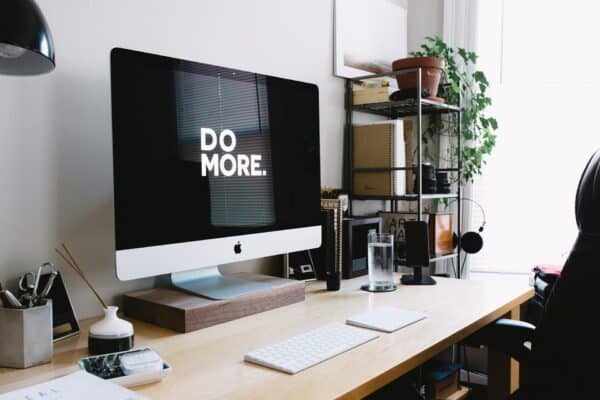 ---
1. Marathon Fundraising –
Marathons are always a basic choice when it comes to fundraising events. Marathons are a combination of social good and physical fitness. They boost morals and create a sense of enthusiasm for making a difference. First of all, corporates can arrange a marathon and donate while taking part in the competition. Second of all, they can also allow outsiders to join them and attract many more participants in order to gather funds for their cause. A little contribution from each and every person from this kind of gathering can be one of the best corporate fundraising ideas of all time.
---
2. Karaoke Nights –
Whether you are a great singer or a bathroom singer, you can't deny the fact that karaoke is for everyone. Karaokes are full of fun and can be an amazing opportunity to fundraise for a good cause. Everyone likes music and a night full of laughter. Corporates can keep a provision for refreshments and drinks to make the event even more engaging and successfully fundraise for their cause. Set up a donation box where the attendees can donate funds according to their capacity and enjoy while making a difference.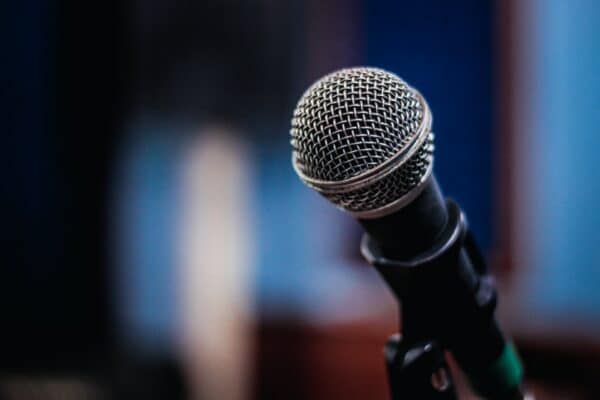 ---
3. Fashion Show –
Since corporate employees are mostly seen in formal attire in the workplace, wearing dazzling outfits can be great for a change. For corporate crowdfunding, a memorable fashion show is one of the best corporate fundraising ideas of all time. Participants don't have to have deep pockets for such events, and they can just simply rent clothes out only for a couple of hours. Whether indoor or outdoor, organising fashion shows can be really a great opportunity to start a fundraiser. Corporates can also pair with local organisations or vendors to increase the gathering and announce that all the donations to be made in this event will be used for a good cause.
---
4. Wine Tasting For Corporate Fundraising –
Now that trends like wine tasting are roaring dramatically, they can be used to raise money for corporates as well. As elegant as it sounds, it can be a little expensive idea, but if corporates tie up with vineyards or local wine vendors/wineries, it can be organised within a budget. Make sure everyone at the event understands the purpose of the gathering, and they can make as much of a contribution to the fundraiser as they like. One does not have to be a wine expert to host this kind of event. All you have to do is to make it fun and meet the target for corporate fundraising.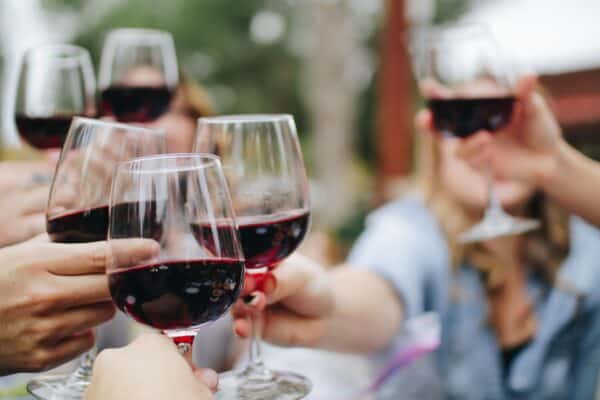 ---
5. Corporate Dinner Parties –
No, we are not talking about a lavish dinner party. Just a low-key outdoor dinner event under the stars (depending on the weather, of course) would suffice. Have outdoor lights on and make a calm setting for the event. All corporate employees can join and have casual conversations, which can help bring the employees closer together. All attendees must understand that the event will result in gathering donations for a cause so that they can contribute as much as they can. Having a deep and meaningful conversation about the cause can excite the donors to donate and be a part of the social goodness.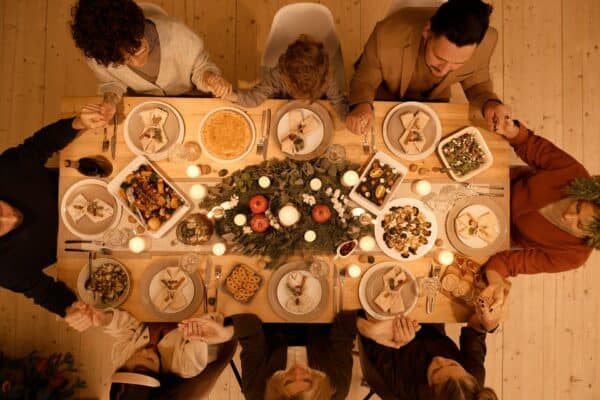 ---
6. Garment Sale For Corporate Fundraising –
If corporates are looking for raising money for charity, they can ask their employees to clean their wardrobes and sell their unused/old clothes. Corporates can make decent money by organising such kinds of events without any additional cost. Corporates can also arrange an online sale of those clothes and raise money in no time for their cause.
---
7. Yoga Day –
Yoga sessions can be one of the most wonderful cooperative fundraising ideas. We all are aware of the benefits of yoga, and incorporating yoga with a noble cause can just simply increase the charm of the fundraiser. Corporates can take a day off of workload and have a great yoga day organised at a calm place to enjoy the essence of it. Help the employees understand the reason for the event and charge a fee for participating. With simple accommodation and food, a yoga camp can gather a lot of funds from the employees and their families if they join too.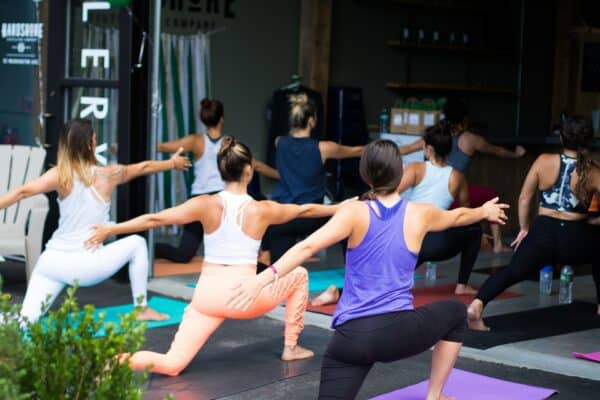 ---
8. Collab With Organisations –
Find out if other local organisations want to lend a hand for the same cause and join you for corporate fundraising. There are chances that the other organisations or corporations would like to make some difference by contributing to the fundraiser. Same way, you can find if other corporates are making donations for any cause and join them. Doing such kinds of collaborations with other corporates can strengthen the professional relationship and fulfil the requirements of the fundraiser quicker.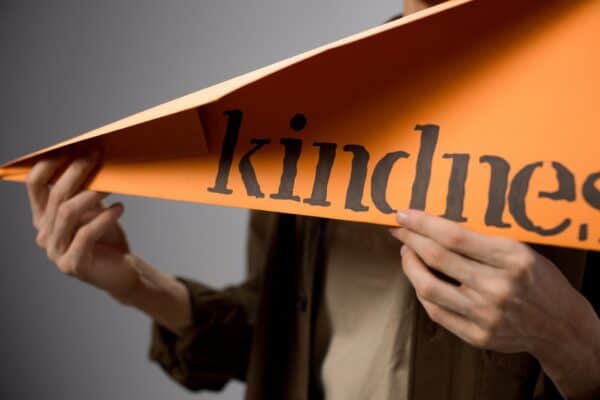 ---
9. Game Night –
In a serious corporate environment, organising game sessions can be a real game-changer. Arrange a bunch of really cool games like bingo, bowling, and cards. Playing games can be relaxing and fun at the workplace, and can create a great atmosphere for fundraising as well. Have extra lighting and game props at the workplace and organise a donation box. Explain the purpose of the game night and ask for donations from employees. Also, you can charge a small entry fee to each game which can be included in the donation fund as well.
---
10. Crowdfunding –
Last but not least, crowdfunding is one of the ultimate corporate fundraising ideas for companies. Initiate a campaign via crowdfunding platforms like Whydonate, which can help you raise money for your cause. Give full clarity about why you want to start raising money and prepare simple content regarding the same. Such crowdfunding platforms can raise funds quickly and effectively without much physical activity. Corporates can also share the company crowdfunding on social media platforms such as Facebook and Instagram to make people notice and donate from every corner of the world.
Let's not blur the lines between fundraising and social goodness; instead, let's be productive and help someone in need.