Donorbox is a popular crowdfunding platform that has helped thousands of individuals and organisations raise money for their causes. However, as with any service, it's always a good idea to explore alternatives to ensure you get the best deal. With so many crowdfunding platforms available, figuring out where to start can take time. 
That's why we've compiled a list of the top 5 Donorbox alternatives you should consider for your next fundraising campaign. We will be taking a closer look at the features, benefits, and drawbacks of each platform. 
Whether you're raising funds for a charity, a personal project, or a creative endeavour, we've got you covered. Read on to discover the best Donorbox alternatives out there and find the one that's right for you!
Explore these crowdfunding alternatives, and start making a difference in the world one donation at a time!
---
The Need For Donorbox Alternatives
Donorbox has been a popular choice for individuals, non-profits, and organisations looking to raise funds through online crowdfunding. Its user-friendly interface, robust features, and seamless integration with various payment gateways have made it a go-to platform for many fundraisers. However, as with any crowdfunding platform, there may be specific requirements or preferences that prompt individuals and organisations to explore alternative options.
The need for alternatives to Donorbox can arise for several reasons. It could be due to missing features or functionalities or needing to be fully optimised for their fundraising goals. Some fundraisers might find that the pricing structure of Donorbox doesn't align with their budget, or they may require more customisation options for their campaigns. Additionally, the availability of certain payment gateways or the need for specific integrations might be a determining factor for fundraisers seeking alternative platforms.
All platforms have their own flaws, so as Donorbox. We will not discuss Donorbox pros and cons but rather will delve into the top five donation websites that can serve as excellent Donorbox alternatives, providing you with a comprehensive understanding of their features, strengths, and suitability for your fundraising journey.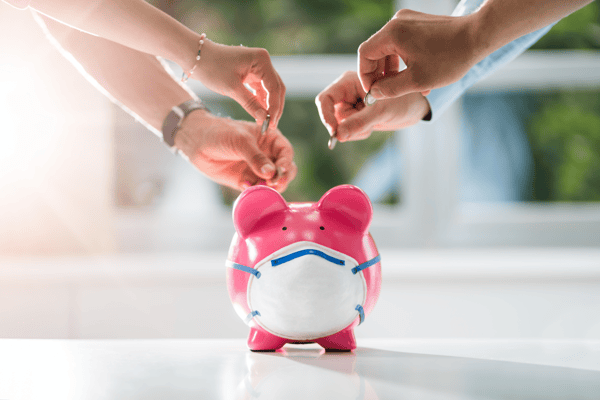 ---
Criteria For Choosing The Best Crowdfunding Platform
When choosing a crowdfunding platform for your fundraising needs, it is essential to consider certain criteria to ensure you find the best Donorbox alternatives. These criteria can help you assess the suitability of a platform based on your specific goals and requirements.
Fundraising Model:

Different crowdfunding platforms follow different fundraising models, such as donation-based, reward-based, equity-based, or debt-based. Determine which model aligns with your fundraising objectives and choose a platform that supports it.

Fees and Pricing:

Consider the fees charged by the platform for hosting your campaign. Evaluate the platform's pricing structure, including transaction fees, processing fees, and any additional charges. Compare these fees with other platforms to ensure you make an informed decision.

Features and Tools:

Evaluate the features and tools offered by each crowdfunding platform. Look for functionalities such as customisable campaign pages, social sharing options, built-in analytics, email marketing integration, and donor management tools. These features can enhance the effectiveness and efficiency of your fundraising efforts.

Payment Options and Security:

Consider the payment options available on the platform. Ensure it supports popular payment gateways and offers secure transactions. Look for platforms prioritising data security and compliance with industry standards to provide a safe and trustworthy environment for your donors or investors.

Customer Support and Resources:

Assess the level of customer support provided by each platform. Customer service can change the fundraising experience by answering the most critical questions and eliminating confusion about the platform's fundraising process. Look for crowdfunding platforms that offer responsive customer service, comprehensive documentation, and educational resources to assist you throughout your fundraising journey.
---
Basic Platform Details Of Donorbox 
Platform Type – Donation-based crowdfunding platform
Donorbox Pricing – The Standard version offers a 1.75% to 2.95% Platform Fee with a Donorbox Processing Fee of 2.2% + 30¢ for Stripe and 1.99% + 49¢ for PayPal. Donorbox also offers Pro and Premium versions starting from $139/month, where the platform fee is reduced. Apart from these, it also charges a minimum bank transfer fee of 0.8% ($5 maximum) in the case of Stripe.
Additional Features – Donorbox also offers its users some additional learning features, including webinars and podcasts.
---
Top 5 Donorbox Alternative Crowdfunding Platforms
When it comes to finding the best crowdfunding platform for your fundraising needs, WhyDonate stands out as a top alternative to Donorbox. With its user-friendly interface and robust features, WhyDonate offers a seamless experience for both fundraisers and donors alike. 
One of the key advantages of WhyDonate is its versatility. Whether you're looking to raise funds for a personal cause, a nonprofit organisation, or a creative project, The platform provides tailored solutions to meet your specific requirements. With customisable campaign pages, you have the freedom to showcase your story, goals, and progress in a visually appealing and compelling way.
WhyDonate also prioritises security and transparency, ensuring donors feel confident contributing to your cause. With secure payment processing and donor information protection, you can rest assured that your fundraising efforts are conducted in a safe and trustworthy environment.
Pricing – 0% platform fee | Transaction fee – 1.9% + € 0.25 | No additional cost for donors
GoFundMe is another widely recognised crowdfunding platform focusing on personal and charitable fundraising. This platform allows individuals and organisations to create campaigns for various causes, including medical expenses, education, travel, and more. One of the benefits of GoFundMe is its social sharing features, enabling users to easily spread the word about their campaign through social media channels.
Pricing – 0% platform fee | Transaction fee – 2.9% + $0.30
Indiegogo is a versatile crowdfunding platform that caters to both creative and entrepreneurial projects. Whether you are looking to fund a film, launch a new product, or support a cause, Indiegogo offers flexible funding options to meet your specific requirements. The platform also provides helpful campaign management tools, including analytics and promotion features, to help you maximise your fundraising potential.
Pricing – 5% platform fee | Processing fee varies according to location and currency + additional bank charges
Fundly is a user-friendly crowdfunding platform that caters to various fundraising needs, including personal, nonprofit, and community projects. With Fundly, users can easily create visually appealing campaigns and leverage social media integration to expand their reach. The platform also provides features like team fundraising, mobile optimisation, and donor management tools to enhance users' fundraising efforts.
Pricing – 0% platform fee | Transaction fee – 2.9% + $0.30 per transaction (Stripe)
Kickstarter is one of the most popular reward-based crowdfunding platforms, known for its wide reach and diverse range of projects. With Kickstarter, users have access to a massive user base, which increases their chances of reaching fundraising goals. The platform offers a simple and intuitive interface, making it easy to create compelling campaigns. Additionally, Kickstarter offers various tools and resources to help users promote their projects and attract potential donors.
Pricing – All or nothing model, which means If a Kickstarter project does not reach its funding goal, the fundraiser can't collect the gathered donation. 5% platform fee | Payment processing fee – 3-5%
---
Final Recommendation For The Best Donorbox Alternative
After exploring various crowdfunding platforms, it is time to draw a conclusion and make a final recommendation. Each of the above platforms offers unique features and benefits, catering to different fundraising needs and requirements. However, based on extensive research and user feedback, one platform stands out as the best Donorbox alternative.
Our top recommendation for the best Donorbox alternative is WhyDonate. This platform combines a user-friendly interface, robust features, and excellent customer support, making it an ideal choice for individuals and organisations looking to optimise their fundraising efforts. With a wide range of customisation options, seamless integration with popular payment gateways, and advanced reporting capabilities, WhyDonate empowers fundraisers to create compelling campaigns and connect with donors effectively.
Furthermore, WhyDonate offers competitive pricing plans, ensuring that fundraisers of all sizes can benefit from their services without breaking the bank. Whether you are a small nonprofit or a large-scale organisation, this platform offers scalability and flexibility to accommodate your fundraising goals.
---
Additional Donorbox Alternative FAQs
Q. Is Donorbox just for nonprofits?
A. No. Donorbox caters to all kinds of nonprofits as well as individuals who are looking to start a fundraiser campaign for their financial needs.
Q. Does Donorbox have a monthly fee?
A. Yes, the pro version of Donorbox charges a monthly fee of $139.
Q. Does Donorbox send receipts?
A. Yes. Donorbox sends its users donation receipts via email.
Q. What countries are eligible for Donorbox?
A. Donorbox works in any country where Stripe or PayPal is available.