No doubt, Kickstarter is one of the most popular crowdfunding platforms of all time. And people use it widely and frequently when it comes to fundraising activities or charitable donations. But believe it or not, one of the most commonly asked questions is, Is there anything better than Kickstarter? Here we will shed some light on the perfect alternative to Kickstarter by giving you a nice comparison.  And in this blog, your questions will be answered thoroughly with much-researched data so you can start your crowdfunding journey by setting up your funding goal and having successful campaigns.
---
Indiegogo Vs Kickstarter Vs WhyDonate-Which Platform Should You Use?
In order to find the best option that is suitable for your cause, we must understand the basic information about crowdfunding platforms. Crowdfunding is a way of raising small amounts of money from a large number of people, and this is usually done online. 
Instead of relying on a small group of wealthy donors, successful crowdfunders utilise the power of multiple donors. This article aims to provide a deeper understanding of the various aspects of these platforms as well as help you to make better decisions by laying flexible funding sites.
Crowdfunding platform Indiegogo has a reasonable success rate, and it is a good choice for people who want to raise money for their cause. The platform is available in more than 200 countries and can be used by individuals and organisations. It has various campaign options and features and allows users to set fixed goals. Regarding Indiegogo fees, since it has a high success rate, people continue to use it even if there is a 3% to 5% processing fee.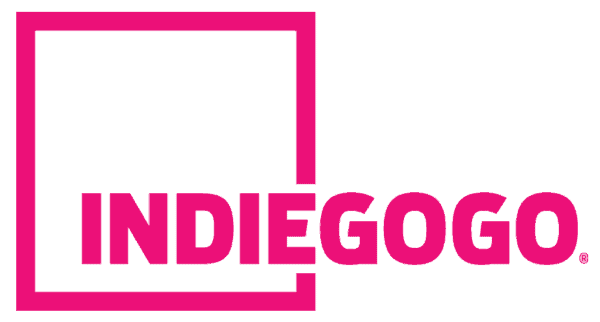 Kickstarter is an American for-profit crowdfunding platform that focuses on personal crowdfunding. The main purpose of Kickstarter is to provide individuals with a platform where they can fundraise for their creative projects. The platform was launched on April 28, 2009, and has successfully funded more than 232 thousand Kickstarter projects.
Kickstarter is a reward-based crowdfunding platform, and such kinds of reward-based platforms allow people to give monetary rewards in exchange for funds. It is commonly used to pre-launch a product; in some cases, these rewards can be merchandise such as t-shirts.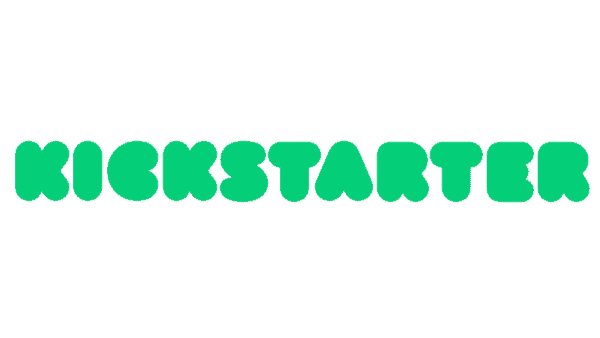 WhyDonate is one of Europe's leading fundraising websites that allows both individuals and organisations to start fundraising through its website. This Kickstarter alternative platform is reliable and super easy to use. More importantly, it will barely cost you anything to get started, and the results will be pretty satisfying. WhyDonate was founded in Amsterdam, Netherlands, in 2012. The platform only focuses on the growth of its crowdfunding efforts. The reason why WhyDonate is one of the best crowdfunding platforms is that it is super easy, simple and reliable for its users.

---
What are the similarities between Kickstarter and Indiegogo & WhyDonate?
The best part about all these crowdfunding platforms is that they all allow individuals and organisations to create their own fundraisers and raise money for their charitable goals. They also cater to the varying needs of different groups. So let's find out what similarities the three crowdfunding platforms possess. 
All three crowdfunding platforms allow the donors to donate without spending time in registration. Donors don't need to register their data on websites in order to donate to a cause.
All three websites have the option to donate anonymously to a cause if the donor does not wish to reveal their identity. On Kickstarter, donors can use pseudonyms to make their donations.
There will be no additional costs apart from the donation amount selected by the donors that are charged by these crowdfunding platforms. There will be no other deductions apart from the chosen amount.
Indiegogo, Kickstarter, and WhyDonate function globally. So people from any corner of the world can choose these platforms to begin their campaign without any hindrance.
All three platforms have made their websites mobile device-friendly so that the users can start crowdfunding whenever and wherever they want.
All three websites are pretty easy to use, but WhyDonate has a more organised dashboard to guide its users.
The users can experience excellent customer service from all three companies. Along with their great crowdfunding services, they all have amazing customer support systems to assist their users whenever they require help.
There is a reason all three companies are popular. Because they are transparent about their procedures and all are reliable crowdfunding platforms for fundraising activities.
---
Difference Between Kickstarter and Indiegogo and WhyDonate
All these platforms allow individuals to raise money for their various needs and causes. While they may be different from one another, all of them are great in their own way. The three platforms aim for the same thing but have many different approaches to handling their internal systems. Let's find out which platform gives you what you are looking for.
All three platforms have different platform fees. Kickstarter has an all-or-nothing policy for its project creators. It charges a 5% fee from the funds collected for creators. 
Similarly, Indiegogo has a 5% platform fee for all crowdfunding campaigns. Apart from that, Indiegogo also has charges for transactions, currency conversion, wire fees, etc. 
Meanwhile, registration at WhyDonate is 0%. For WhyDonate, payment provider charges are 1.9% +€0.25 making it one of the most affordable fundraising platforms among all three.
If a campaign on the Indiegogo crowdfunding platform doesn't reach its goal by the deadline, then it gets refunded in about 7 business days. Fundraisers have the option to choose to have fixed funding, which means that if an objective requires a certain amount of money, then it can be fulfilled with a small amount of money.
Kickstarter has an all-or-nothing policy for its campaign creators. So if the fundraisers fail to meet their goal, they end up with no funds and the Kickstarter backers (donors) get refunded their donations.
However, WhyDonate has a more public-friendly approach by allowing the fundraisers to keep the total funds raised whether they meet their fundraising goal or not. 
Both Indiegogo and WhyDonate allow people to raise funds for any cause, including healthcare, business, and art. But through Kickstarter campaigns, individuals can only raise funds for crowdfunding projects related to art, comics, crafts, dance, design, fashion, films, food, games etc.
WhyDonate offers their users options to personalise their crowdfunding campaign pages according to their choice for a better user experience. But, Indiegogo and Kickstarter have no such options for their campaign creators.
While Kickstarter and Indiegogo cater to American users,  WhyDonate offers its services to European Union countries. All three are global platforms and allow people to use the platforms despite their geographical locations.
Among all three, WhyDonate offers great products like the digital collectin box for the fundraisers to receive hassle-free donations through the product. Users can also generate QR codes for their respective linked fundraisers for a great experience.
Only through the WhyDonate crowdfunding site users can start another fundraiser connecting to their existing fundraiser. This makes WhyDonate a better Kickstarter alternative as well as the Indiegogo alternative.
Among all three websites, only crowdfunding platform WhyDonate offers its users the WhyDonate WordPress donation plugin for a better crowdfunding experience. This button helps the users to access the embedded fundraiser donation forms and widgets on their own website. The widgets and forms are connected to the fundraisers on Whydonate. In this sense, WhyDonate can be considered one of the best Kickstarter alternatives and Indiegogo alternatives. Users can download the plugin from the 'Plugin' directory or straight away from the plugin page on WordPress.
---
Kickstarter Vs Indiegogo Vs WhyDonate – Choose Wisely
Simplicity, flexibility, and affordability should be the main priorities when finding the best fundraising platform for any campaign. While there are many advantages to using crowdfunding sites, it is essential to consider these important factors that affect their success. For instance, the amount of money raised can vary depending on the platform and the type of investment. When it comes to choosing a platform, it is important that you are comfortable with it. There are many factors that go into making a good choice, such as ease of access, user experience, platform payment option, and the community. 
We have done this research about Indiegogo vs Kickstarter vs WhyDonate based on the information provided by the platforms so that users don't have to go through all this and can directly choose the platform for their campaign.