What Is A Mission Trip?
A mission trip is a type of religious undertaking that involves a person from the Christian faith going on a trip to another country to spread their faith. Usually, these trips last for several years. During this time, missionaries would take their families along with them.
Mission trips are great opportunities for people to improve their lives in ways that none else can. It will also change them in ways they would never have thought possible. Missionary groups will be able to make a difference in the lives of people in various parts of the world through your actions and programs.
---
The Idea Of Mission Trip Fundraising
Now the question is, why do mission trips need fundraising? Now the thing is, mission trips are very rewarding. However, nothing comes free in this world. In order to execute a successful mission trip, missionaries have to go through many challenges, finances being one of them.
Of course, all kinds of trips require funds, and proper planning and mission trips are no exception. And having a mission trip fund can ease the entire goal of the trip, which is to break down many social barriers and make a difference in the lives of others.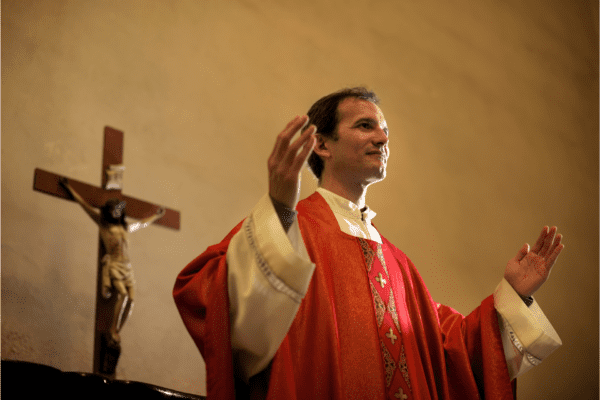 ---
How To Raise Money For Mission Trips?
There are many options to raise money for mission trips, and crowdfunding is one of them. Online fundraising platforms like WhyDonate are very reliable and help you to get the necessary funds for your cause from anywhere around the world without having to do any physical activity.
Crowdfunding For Mission Trips
Through crowdfunding platforms, all you have to do is register your cause and provide all the information that is necessary to gather the money for your cause. It may sound very simple, which it is; however, it is very important to reach out to people on your own and share the details of your mission trip fundraising campaign so that you can raise money for your mission trip.
---
10 Mission Trip Fundraising Ideas

1. Choir
church choir or musical performance is a great way to raise money for a church. It can also be used to bring the audience closer to God. Besides the music, you can also arrange a music night for people, where they can pay for the entry and contribute to the development of the church. It can be organised at your local church, and people can add this choir event as social media posts for more visibility.
2. Church Carnival
Church carnivals are one of the most exciting fundraising ideas for mission trips. Members can host a carnival to raise money for their local businesses and bring their families out for a day of fun. This is a great way to spend a Sunday morning by bringing the local community together and supporting local organisations.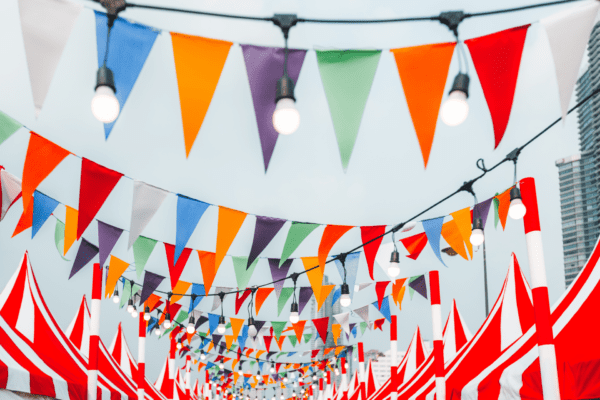 3. Sports Day
Sports have always been a popular fundraising idea. A church sports day can be a great way to introduce the members to each other and encourage them to visit the church more often. In addition to trophies, participants can also bring in a few medals to help the winners take home. The mission trip team can raise extra funds by organising a sports fundraising event with a variety of sports competitions and exciting prizes for the winners as well as the participants.
4. Bible Reading Classes
Religious classes are great post-school initiatives that involve encouraging parents to send their kids to Bible reading classes. In return, they can get some hours of alone time, which is very beneficial as it allows them to spread the word of the Lord.
Mission trip members can simply offer bible reading classes for all age groups where students can pay for the classes, which can help in the development of the church as well as the mission trip fundraiser. You can also host a similar event once a year, on a specific theme, to benefit the community and start raising money for future mission trips.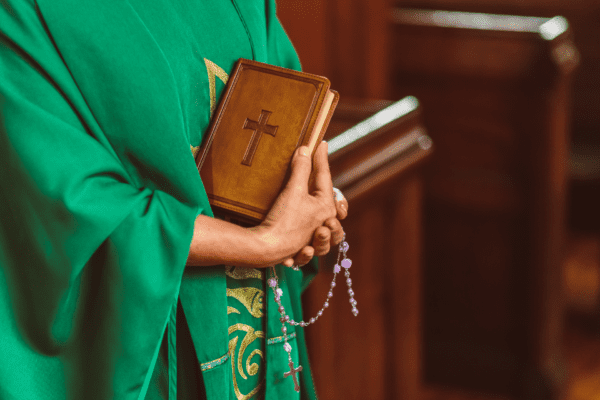 5. Church Medical Camp
Organising medical camps can be a great initiative as mission trip fundraisers. A Church mission trip is always about the well-being of the community, and what can be better than a free medical camp? Free medical camps can provide a variety of services to anyone, such as advice on medicine, diagnosis, and treatment. These camps can also refer those who need surgery or specialised care.
Mission trip members can contact local businesses to help them organise the camp and tie up with local hospitals and look for doctors in your area who are willing to give their time and expertise to help the community. You can ask people to donate some amount by talking about your mission trip fundraising website. You can also set up a free eye check-up camp or blood donation drive to reach the mission trip fundraising goals and collect donations efficiently.
6. Plant A Tree Fundraiser
Any kind of fundraising campaign with environmental goals is generally welcoming. While tree planting is a relatively new technique for replacing native forests, it is also used to restore ecosystems that were previously damaged. This process involves establishing forests that are similar to their natural state. Incorporating this into a fundraising campaign can help not only the fundraising goal but also the environment.
Having a garden in the church can be great as it can provide an opportunity to grow various types of fruits, vegetables, and flowers. You can also sell the products that have been grown in the garden at a local flea market or through a sale in the church. Creating fruit salad and bouquets from the flowers can be another eye-catching idea.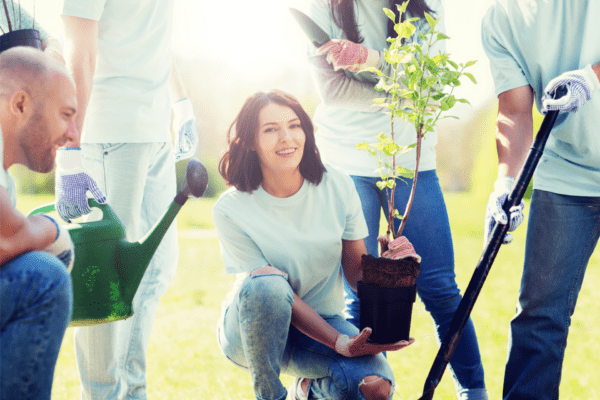 7. Craft Workshop
Through online craft classes, aspiring artists can learn new skills and techniques at their own pace. These classes are designed to provide a variety of step-by-step instructions and are available for viewing on-demand.
Mission trip members can simply begin an online craft session by charging a small fee which can directly raise funds for their trip. Missionaries can also encourage the attendees to spread the word about their fundraiser for more trip funds.
8. Art Competition
This mission trip fundraising idea involves a lot of kids who would like to take part in an art competition organised in a church. Parents can simply donate as much as they can, and their children can take part in the competition and win prizes. People who would like to visit the church and see the competition can also choose to donate as much as they like.

9. Animal Care Day
Having a pet can involve various activities and emotions that need to be taken care of. However, pet owners or animal shelters are also responsible for animals' well-being and should not be left unattended. Missionaries can tie up with local animal shelters and allow people to join them for an animal care day. People can simply come and spend their time with the animals and donate funds for the said fundraiser.
Apart from this, animal shelters can also help people who are interested in adopting a pet by offering pet care classes. This will teach them how to take good care of their animals.
10. Christmas Decoration Fundraiser
Churches and holidays go hand in hand. It is very busy these days that people need a dedicated team to decorate their homes for the holidays. This is a great idea for missionaries as you can get paid to do it. Another great aspect of this project is that you can let the donors know where the money will be used. This will allow them to make a more informed decision when it comes to giving.
This can also be used by local businesses that need help with their Christmas decorations. You can make their holiday season brighter by providing them with the proper decorations.