What Is Fundraising Software?
Due to the rise of technologies, fundraising and crowdfunding activities have become more popular. These activities have been simplified to a point where they can be performed with ease. There are plenty of tools available that can help you integrate your existing system or create a customised solution for your organisation. Fundraising Software for Nonprofits helps your nonprofit raise funds, build relationships with supporters, and enhance your donation strategy.
There are a variety of software solutions for non-profits, each of which has its own unique characteristics. These tools can help streamline many of the tasks involved in running a successful campaign.
---
What Is The Best Fundraising Software?
Nowadays the entire internet is full of crowdfunding jargon like cloud-based donor management, nonprofit CRM software, and fundraising database software which are pretty much intense. Unfortunately, choosing the right tool can be challenging since many of them seem to have the same benefits but are also expensive. At WhyDonate, we help non-profits as well as individuals raise more money and reach more people by providing them with our platform with more accessible, comprehensive, and straightforward guidance. We've helped thousands of organisations to reach their fundraising goals with our insider tips and tricks.
So, here are some of the top-picked free online fundraising software for nonprofit organizations that can smoothen your fundraising experience, making it economically viable.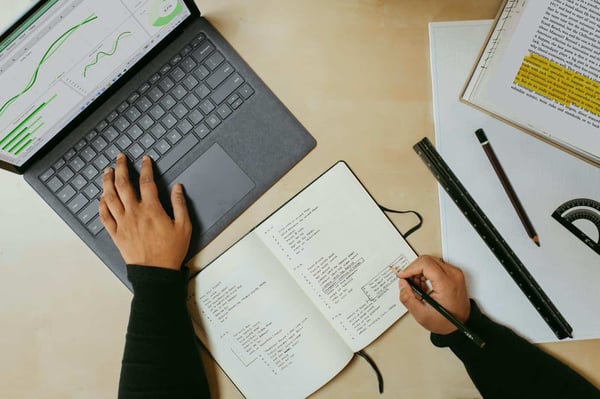 ---
Top 7 online Fundraising Software for Nonprofits in 2023
Regardless of whether your organisation is just getting started or has already been there for a while, the process of choosing the right online software fundraising system for your organisation can be challenging. There are a variety of fundraising tools with solutions available, and each has its own set of specialities.
1. Your All-In-One Donor Management Solution – WhyDonate
Donation management software is a platform where non-profits or charities can manage their donor database along with maintaining the fundraiser-donor relationship. This is one of the best fundraising software that helps organisations keep track of their donations and donation movements and guides how to improve donation activities.
One of Europe's most popular crowdfunding platforms, WhyDonate, enables users to raise money for causes such as the environment and funerals. With a robust database of more than 350.000 donors, it is considered an excellent online tool for non-profits.
With the ability to customise their branding and content, users can also easily manage their fundraising activities through the WhyDonate mobile app. As much data tend to get lost during communication, donor management software can be the single point of database to refer to.
2. Nonprofit Email Marketing
When it comes to free online fundraising software for nonprofits, your simple emails can be one of the best online tools to access. The top three reasons for opting for emails as a tool for fundraising are that they are fast, affordable, and versatile.
Emails are old school, but they are an excellent tool for online fundraising, providing information, mobilising volunteers, promoting job openings, donor management, and increasing your visibility. Even for peer to peer fundraising, emails work just fine.
3. Slack for Nonprofits
If you're tired of waiting for an email, then you should try out Slack. Slack can be a great fundraising solution to the donor engagement process. It's a messaging app that aims to make communication between teams and individuals easier. It has a similar structure to social media. Open channels are ideal for sharing confidential information with a few team members. Private channels are also available. You can also send direct messages to one individual.
With Slack, donor management can be effortless as all of your team's communication is in one place, making it easier to keep track of administrative tasks. One of the main advantages of using Slack is its ability to integrate with other web services such as Google Drive, Asana, and Dropbox. You can also search in the app and make calls. One of the best parts of the tool is it offers a free account for Nonprofit organisations to support them.

4. Canva For Nonprofits
In the tech-savvy world of social media, everyone expects high-quality visual content. Unfortunately, many non-profits can't afford a professional designer. With the rise of social media, it's more important than ever for organisations to create stunning visuals.
Canva is a tool that helps organisations create professional-looking visuals for their social media content. It features a variety of templates and is very easy to use. Its Pro version also has plenty of tools to try out.
People can also use Canva during their online event registration. When it comes to event management, Canva can also be used to create designs and flyers for both online and offline fundraising.
Canva also supports nonprofit organisations by providing them free subscriptions to their website. Nonprofit organisations can promote their fundraising campaigns by creating great visuals like fundraising posters or flyers.
5. Buffer For Nonprofits
Nowadays, social media is one of the most engaging platforms that can increase visibility in no time. It's hard enough to juggle the demands of working and managing multiple teams and different expectations when keeping up with social media. So, to minimize the workload, Buffer is one of the best solutions you can find when it comes to managing your social media posts.
Through Buffer, you can easily set up a simple and effective method for keeping track of all your social media accounts: You simply add content to your "buffer" and publish it to all of your accounts at an agreed time.
Buffer does charge a fee for its services but it again offers free services to non-profits for all the charity activities.


6. ProofHub For Nonprofits
Do you spend a lot of time organizing and searching for emails and sticky notes? If so, then you need a smart project management software that will allow you to easily create and assign tasks.
This is why ProofHub is a project and task management app that gives you complete control over all of your work and can be an ultimate help for donor management solutions. This nonprofit management software features a variety of tools that allow you to manage both your teams and fundraisers.
It's built with the latest technologies to help organisations to excel. It has been proven to be the preferred choice of thousands of organisations due to its unbeatable features and performance.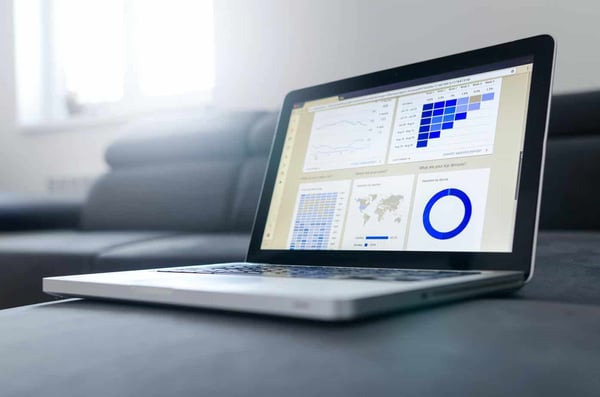 7. Salesforce For Nonprofits
One of the most popular CRMs is Salesforce. It allows organisations to create tickets and cases so that they can track the entire conversation. With this platform, organisations can connect with their customers and partners more easily. Through its various services, such as marketing and sales, Salesforce can help them grow their businesses.
A good CRM platform can help you with a dashboard that showcases all of your data and can be very helpful to manage donor relationships. Another advantage of using this platform is that it can help improve the efficiency of your sales team by allowing them to automate their outreach efforts.
---
Pro Tips While Looking For Fundraising Software
Understand Your Requirement
Before you make any move it is important to know what perimeters you want to cover by looking at your online donations as well as your fundraising and donor management needs. Do not make any purchase just because it is popular.
Consider Pricing Beforehand
In order to be effective in managing the nonprofit donor database, not all fundraising tools have to be expensive. There are many multiple affordable donor management software that you can consider as a beginner. Keep tabs on the progress of your fundraising management tools and you can choose to upgrade anytime you want.
Donor Relationship Above All
Your donors are the most valuable assets that you definitely shouldn't lose. It might go beyond saying that no tool in the world can provide a comprehensive solution if one from the other side won't handle it. So make sure to be humble towards your contributors and take the help of the management software to keep your donor relationships intact.
Who Uses Fundraising Software?
Several organisations and individuals use fundraising software to manage their fundraising activities. They are as follows:
Non-Profit Organisations

Individual Fundraisers

Event Organisers and Many More
How much does this fundraising software cost?
Various factors can influence fundraising software costs. For instance, the size and needs of the organisation, the pricing structure of the software provider, etc.
---
Get Your Smart Nonprofit Software Now 
As a non-profit, it's important that you keep your fundraisers on task to ensure that they can complete their fundraising goals on time. There are various smart free online fundraising software that are available for you to choose from, so you can easily manage your fundraising efforts.
To find the right donor management platform for your organisation, we rely on the reviews from our users to help guide us in finding the ideal solution. Though some of the features and services offered by fundraising software are slightly different, they will still work seamlessly for your organisation.
With WhyDonate donor management system, you can easily manage all of your fundraising activities and communicate with donors across various platforms. WhyDonate is one of the most versatile fundraising platforms for nonprofit organizations and is available for literally anyone with all the smart efforts combined within a simple, functional dashboard that can help you create, design and manage your fundraisers at the same time.
WhyDonate is one of the best fundraising platforms for nonprofits that are affordable and equipped with many features like text-to-give, donation plugins and donation receipts, all within one roof so that you don't have to worry about anything other than your fundraising goals. Start your fundraiser right away!