The recent field of crowdfunding platforms has witnessed significant growth in Europe. Crowdfunding is used for charities, investments, financing companies, and personal needs. Many people spend their fair share of time using crowdfunding to donate to countless causes for philanthropic activities.
With the wild usage of technologies especially social media, crowdfunding has developed to a whole new level. But with a number of options, there are just a few reliable options when it comes to crowdfunding platforms in Europe. That is why it is important to know which crowdfunding platform suits your needs best.
Even after the Covid 19 pandemic, many crowdfunding platforms have remodelled their business models for their users and have seen a substantial crowdfunding market volume in 2020-21.
---
What Do Crowdfunding Platforms Do?
Crowdfunding allows people to contribute to a campaign, project or company. It involves gathering small amounts of money to provide the necessary capital to get the project or company off the ground. Individuals can also contribute to a campaign for their favourite cause.
Instead of relying on traditional funding sources, such as bank loans, crowdfunding is a more innovative approach to raising funds. It allows individuals and organisations to start a new business or fund a charity without having to go through the laborious process of creating a business plan and market research.
---
How Do I Choose A Crowdfunding Platform?
Your first thought might be to Google this. However, if you type "crowdfunding Europe" or "crowdfunding charity", you will get tons of hits. On one hand, it's fantastic that you get so many results on your search; on the other hand, this means you still don't know where to look for answers and which one to choose.
That's why we want to give you a little hand. We're going to give you 10 top crowdfunding sites, that will show you which crowdfunding platforms are the biggest crowdfunding platforms that can ease the pain and help you to donate sooner.
---
Which Crowdfunding Site Is The Best?
There are a number of criteria to consider before starting a fundraiser through a fundraising platform. Number one is being the reliability of the crowdfunding platform, the other options to consider are the accessibility, user experience, and understanding of the system behind the platforms.

1. WhyDonate
WhyDonate is a platform that is specifically designed for raising money for any cause. Here you can donate money or start fundraising for a charity yourself. It also supports private fundraising projects.
If you're a registered company crowdfunding on WhyDonate, they will check if you are registered with ANBI and have a CBF quality label. WhyDonate, one of the free crowdfunding platforms, also facilitates companies and organisations who want to set up their own crowdfunding fundraising platform. If you are looking for a good space to help you crowdfunding in Europe, consider WhyDonate and start donating to your cause without any hassle.
---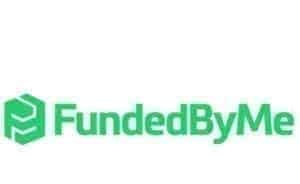 2. FundedByMe
In March 2011, FundedByMe was founded in Stockholm, Sweden, and is one of the world's first crowdfunding platforms to provide both reward-based and equity crowdfunding. In order to promote cross-border investments that support both entrepreneurs and investors in order to help job creation and economic development, the platform has a major focus on European entrepreneurs.
---

3. Funding Circle
This platform gives out loans of €5.000 to €250.000 to entrepreneurs. Funding Circle is a good platform to invest in if you have a project you're confident about. The best part is that the registration is free, and financial returns can get as high as 18.9% a year. You can start investing with as little as €100.
---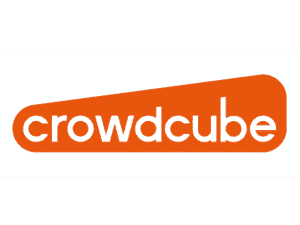 4. Crowdcube
Crowdcube is one of the largest equity crowdfunding platforms in Europe and the first in the world, aimed solely at investors who are sufficiently savvy to consider these risks and make their own investment choices. Via Crowdcube, over £ 26 million has been successfully invested so far.
Crowdcube launched the 'Crowdcube Venture Fund' in February 2014, which enables investors to crowdfund start-ups with the extra reassurance that an independent skilled fund manager invests, manages and tracks their capital. Companies like Crowdcube have made crowdfunding in Europe easier with their great options.
Launched in 2010, the company of Darren and Lang led the pack for equity-based crowdfunding.

---

5. Goteo
Goteo is a crowdfunding or collective financing platform (monetary contributions) and distributed collaboration (services, infrastructures, microtasks) for projects that, in addition to giving individual rewards, also generate performance through promoting common goods, open-source and/or knowledge free.
As a member of the network, you can have one or more roles: present a project, be a co-founder or collaborate on one. Goteo being one of the great crowdfunding platforms offers some cool perspectives while crowdfunding in Europe.
---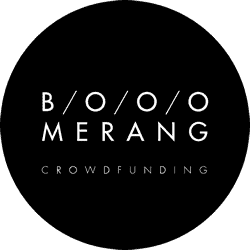 6. Boomerang
Booomerang.dk is the first and largest reward-based crowdfunding platform in Denmark, where entrepreneurs, musicians, groups and other artists can raise money from new and old networks through financial support. Booomerang is one of the largest crowdfunding platforms in Europe, which began 4 years ago.
Establishing an office in Berlin, Germany, by the end of 2014 and expanding at a fast speed, the latest twist that separates Booomerang from other sites is a collaboration with crowdfunding. In Denmark, when legislation is in place that will turn Booomerang into a legitimate hybrid crowdfunding site, equity and lending platforms are in the works.
---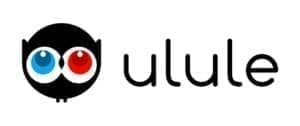 7. Ulule
One of the pioneering crowdfunding platforms in Europe, Ulule allows creative, innovative and community-minded projects to test their idea, build a community and grow it. Our goal: to empower creators and entrepreneurs, in general.
How does it work? It's simple: individuals, associations, and companies create your project, detailing its financial goal, duration, and non-financial rewards offered in exchange for support. If they reach their goal, they receive the funds collected and give their rewards to those who supported them. If not, those who supported receive a refund without any fee. Ulule takes a commission from funds transferred.
---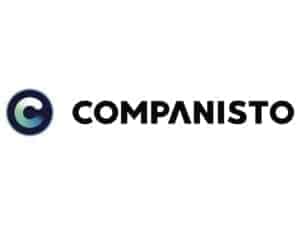 8. Companisto
With many renowned business supporters, corporate finance professionals, and venture capital firms in its network, Companisto is one of the leading equity-based crowdfunding platforms in Europe. The platform allows many globally available payment methods to be offered, such as credit card payment, instant money transfer, and bank transfer (advance payment), so that investors can be global. Investors can invest upwards of €5 in innovative start-ups.
The platform has successfully funded 30 startups and has so far invested almost €6 million and is considered one of the best crowdfunding sites in Europe.
---

9. Seedrs
Seedrs is an international crowdfunding platform that helps entrepreneurs to sell shares of their companies. This is a great way for medium to large companies to increase their capital. In order to start crowdfunding in Europe, you can invest from as little as €10 onwards via Seedrs.
---

10. Betterplace.org
All companies are committed to transparency and state which donations are needed and used. They report on the progress of the project by photo and video. While crowdfunding in Europe, Betterplace offers companies more reach through marketing campaigns, partner portals or additional donations from our business partners. Donors can also set up permanent donations. This is why it made it to the best crowdfunding sites list.
---
Crowdfunding FAQs
Which Crowdfunding Site Has The Lowest Fees?
Among all the great options above, WhyDonate has the lowest cost of all time when it comes to crowdfunding in Europe. Crafted with careful strategies, WhyDonate charges only a minimum transaction fee of 1.9% + €0,25 for its fundraisers while donors only pay the amount they prefer to donate and nothing more than that.
Is Crowdfunding A Good Idea?
Yes. The sole purpose of crowdfunding is to provide people with a platform where they can ask for funds in order to fulfil their absolute needs. However, it is important to find a legitimate crowdfunding platform for any kind of fundraising campaign.
Which Type Of Crowdfunding Is Most Popular?
There are primarily 4 types of crowdfunding models that are popular globally. These are
Donation-based crowdfunding
Reward-based crowdfunding
Equity crowdfunding
Loan Crowdfunding