Are you wondering how to write the perfect nonprofit newsletter? Nonprofit organisations rely heavily on their newsletter to communicate their mission and connect with their audience. A charity newsletter should be well-crafted, informative, and engaging. To help your nonprofit create the best nonprofit newsletters possible, we have put together a list of best practices and examples. With our guide, you'll learn how to structure your newsletter, what content to include, and how to make sure that your readers stay engaged. With our tips and examples, you'll be able to write the perfect nonprofit newsletter for your charity.
---
Why Charities Need Newsletters?
Nonprofit organisations rely on their supporters to fulfil their missions and achieve their goals. One of the best ways to engage and keep your supporters informed is by sending out regular newsletters. A nonprofit newsletter can help charities establish and maintain a strong relationship with its audience, communicate its impact, and keep its donors and volunteers up to date with your organisation's latest news and events.
Newsletters can be sent via email or as a print publication, and they should include a mix of informative, inspiring, and engaging content. Through a well-crafted nonprofit newsletter, you can build trust and credibility with your supporters, highlight your achievements, and inspire action towards your cause.
Create a crowdfunding campaign to help your favourite charities. Register now!
---
Nonprofit Newsletter Tips
Nonprofit newsletters are an effective tool for sharing updates, building community, and inspiring action among your supporters. To make sure your newsletter captures their attention and keeps them engaged, it's important to create content that is both informative and interesting.
Here are some tips to help you create engaging content for your nonprofit newsletter:
Start with a compelling headline:

Your headline and subject lines should grab readers' attention and give them a reason to read on. Consider using a question or a statistic to pique their interest.

Use storytelling:

People connect with stories, so try to weave in real-life examples of how your organisation is making a difference. Share stories of the people or communities you serve, and highlight the impact of your programs.

Be informative:

Your newsletter should also provide valuable information that your readers can use. Share updates on your organisation's progress, news and events in your field, and helpful tips for getting involved.

Make it visually appealing:

Use images, infographics, and other visual elements to break up text and make your newsletter more engaging. Keep the design clean and consistent with your brand.

Encourage feedback: Invite readers or prospective donors to share their thoughts and feedback on your newsletter and ask them to contribute their own stories and a few ideas.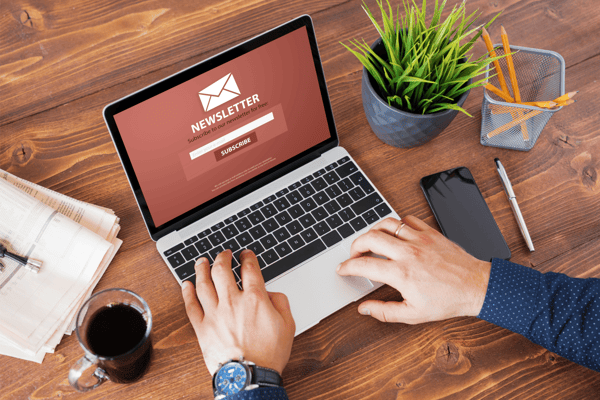 ---
Crowdfunding And NonProfit Newsletter
Having a fundraising campaign in association with a good crowdfunding platform can boost reach as well as donations. Reliable crowdfunding platforms like WhyDonate can help nonprofits by giving them the right opportunity to maximise their fundraising efforts through the multi-functional dashboard.
WhyDonate is one of the leading crowdfunding platforms in Europe and the UK, giving the public tons of exciting features like a multi-language website, multi-currency donations and payment options, as well as donation tax receipts.
---
How To Write A Newsletter For Nonprofit Organization
Before you start creating your nonprofit newsletter, it's important to establish your goals and objectives. What do you hope to achieve with your newsletter? Who is your target audience, and what do you want them to take away from your newsletter?
Some common goals for nonprofit newsletters include:
Keeping donors and supporters informed about your organisation's mission and impact

Highlighting the success stories of the people or communities you serve

Sharing upcoming events and volunteer opportunities

Requesting donations or fundraising support
---
Top Nonprofit Newsletter Ideas
1. Get Your Content Ready
Once you have established your goals, make sure to align your content with these objectives. Keep your target audience in mind as you craft your newsletter content. By understanding your audience, you can tailor your content to their interests and needs. Consider including success stories, testimonials, and other engaging content that will inspire your readers to support your cause.
2. Choose The Right Format For Your Charity Newsletter
Once you have your content, it's important to choose the right format for your nonprofit newsletter. The most common formats are print, email, and digital newsletters. Print newsletters can be costly, but they can be a great option if you have donors who prefer physical mail. Nonprofit email newsletters are more cost-effective and can be easily tracked and analysed. Digital newsletters are a great option if you want to incorporate videos or other multimedia. Look to nonprofit newsletter examples to get a better sense of what format may work best for your organisation.
3. Add CTA To Your Charity Newsletter
Don't forget to include a clear call-to-action in each newsletter. This could be a request for donations, an invitation to attend an upcoming event, or an invitation to get involved with your organisation. By setting clear directions in your newsletter, you'll be better able to guide your readers to a simple and easy process.
4. Map The Results
Finally, it's important to measure the success of your newsletter. Look at open rates, click-through rates, and other engagement metrics to determine what is working and what can be improved. By regularly analysing the effectiveness of your newsletter, you can make adjustments and improvements to ensure that it continues to engage and inspire your readers.
5. Follow Up With Your Donors
Following up with donors gives them assurance that their donations are going to the right place and serving a purpose. It also gives the nonprofits an opportunity to establish a strong donor relationship that can help them in their future campaigns. Use the essential communications tool to get in touch with your extremely valuable readers.
---
Nonprofit Newsletter Best Practices
Now that you've written and designed your nonprofit email newsletter, it's time to get it in front of your audience. Here are some best practices for distribution and promotion:
Build and maintain a strong email list:

The success of your nonprofit newsletter depends on having a quality email list. Ensure that your subscribers have opted-in to receive your newsletter and keep your list up-to-date.

Choose the right timing:

Consider the best time of day and day of the week to send your newsletter. You don't want it to get lost in a crowded inbox or be forgotten over the weekend.

Personalise your subject line:

Make your subject line attention-grabbing and personal. Use the recipient's name or add a sense of urgency to increase open rates.

Use social media to promote your newsletter:

Share snippets of your newsletter on social media to generate interest and encourage people to sign up.

Make it easy to subscribe and unsubscribe:

Include a clear call-to-action to subscribe and make it easy for people to unsubscribe if they no longer want to receive your newsletter.

Monitor your analytics:

Keep track of your newsletter's performance by monitoring your open and click-through rates. Use this data to make adjustments and improve future newsletters. 
By following these nonprofit newsletter best practices, you can ensure that your newsletter reaches your audience and effectively engages with them.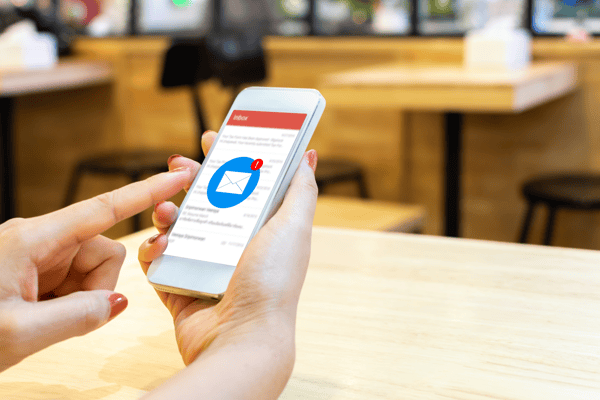 ---
Great Nonprofit Newsletters Examples
If you're looking for inspiration for your nonprofit newsletter, there are plenty of great examples to choose from.
Example 1 – These kinds of nonprofit newsletter examples showcase how to use visuals to make your newsletter more engaging. Each issue includes compelling photos of the campaigns, as well as updates on the organisation's fundraising efforts and opportunities to support their work.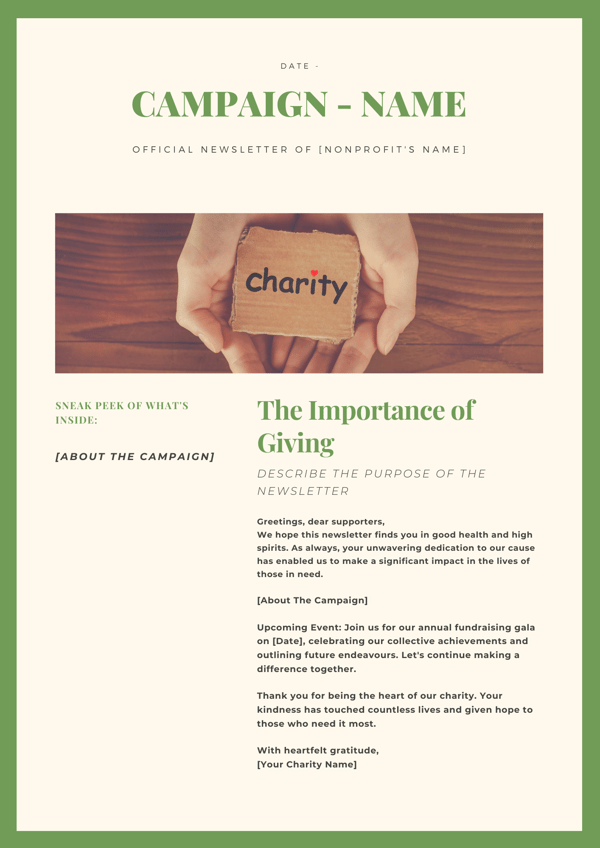 Example 2 – The newsletter includes news and updates on the organisation's upcoming charity event, as well as calls to action and opportunities to get involved.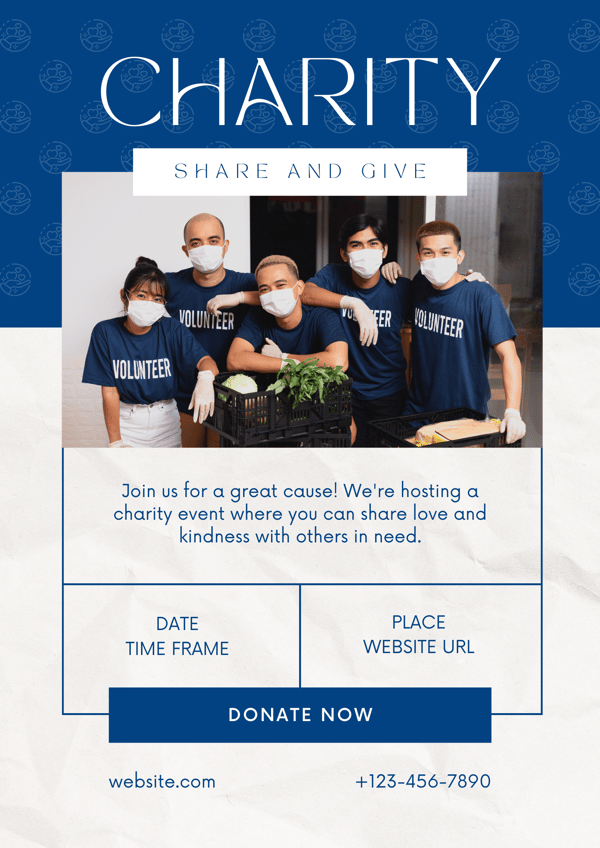 Overall, there are plenty of great nonprofit newsletter examples out there to draw inspiration from. Just remember to keep your content engaging and relevant to your audience, and use your newsletter as a tool to build relationships with your supporters.
---
Start Crafting Your Own Nonprofit Newsletter
The best charity newsletters are those that are focused on the readers and their interests rather than solely promoting the nonprofit's mission. A successful nonprofit newsletter should provide value to the reader, whether it be through impactful stories, helpful resources, or exclusive access to behind-the-scenes updates. By regularly sharing updates and success stories, you can help build excitement and momentum around your nonprofit's cause, ultimately leading to increased engagement and support.
In short, a nonprofit newsletter is an essential tool for any nonprofit organisation. It is a cost-effective and efficient way to reach and connect with your audience and can ultimately help your organisation achieve its mission and goals. By following nonprofit newsletter best practices and examples of newsletters for nonprofit organisations, you can create a compelling and impactful newsletter that engages your supporters and strengthens your relationship with them.
---
Answering Popular Nonprofit Newsletter-Related FAQs
Q. What should be included in a charity newsletter?
A. Create a great charity newsletter by adding these points
Great content – About the organisation and campaign

Visuals

Call to action

Upcoming events and volunteer opportunities

Donation request
Q. How do I create a newsletter for my NGO?
A. You can choose some good newsletter templates and add the details of your NGO and campaigns. Make sure to add good content as well as visuals to stand out.