Having a good fundraising campaign at your workplace can help boost employee morale and make a difference in the community. At the same time, corporates raise money for society and also build fellowship among co-workers.
The goal of office fundraising is to raise money, but the various techniques and requirements that are involved can be quite different from those of charitable organisations. Corporates usually exhibit their charity fundraising efforts to support their corporate social responsibility goals.
However, it can be hard to choose the right type of fundraiser for your company due to the variety of platforms and causes that you can choose from. So here we are with some very simple and doable office fundraising ideas which you can use to raise vital funds for many charitable activities.
---
Online Fundraising Ideas For Office Staff
Ever since crowdfunding platforms have risen, many corporations rely on them to do their charitable activities through them. The reason behind the popularity of crowdfunding platforms is their minimalistic approach and global presence.
Raising money through online fundraising platforms is easy, simple, and very cost-effective. Especially offices do not need to have an organised event to raise money for their campaign. A better way to raise money for charity is now through virtual office fundraising ideas.
It is now very simple to create an online fundraising page for a campaign through reliable fundraising platforms like WhyDonate, where you can implement your office charity fundraising ideas and start collecting money for your cause in minutes.
WhyDonate is affordable and equipped with many advanced features, including donate buttons, donation tax receipts, and custom branding for a great fundraising experience. 
Not only online but also if you want to add your offline office fundraising activities to your online fundraising page and gain attention for your charitable campaign. So what are you waiting for? Start your office fundraiser right here.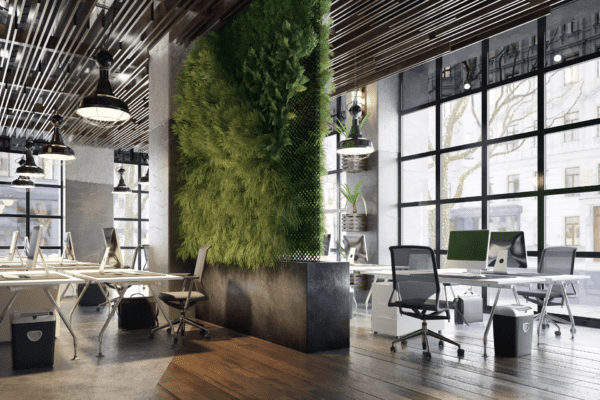 ---
Fundraising Ideas For Office Setting

1. Karaoke Night
Having a good time and raising money for a good cause can be an amazing way for corporates to engage their employees and raise funds for their charitable activities. Aside from providing refreshments, a donation box can also be set up to allow the attendees to make a difference. Employees can give a small donation for a fun-filled night with their colleagues and help someone in need at the same time.
2. Bingo Night
Game sessions can be one of the best office fundraising ideas to enhance the workplace environment. They can be arranged for various games, such as bingo and cards, and they can create a fun and relaxing atmosphere. You can also set up a donation box inside the office on the games night, which can be used to raise money for the charitable activities of the company. You can charge a small entry fee for each game, and you can additionally explain the purpose of the event.
3. Marathon Events
When it comes to raising funds, marathons are a healthy choice. They are a combination of physical fitness and social good, and they can boost one's morals. Corporates can also participate in a marathon fundraising event and make a monetary contribution.
In addition, they can attract more people from the local community to join them, which can help raise more funds for the charitable cause of the organisation. A small monetary contribution from each participant can be considered one of the most effective corporate fundraising ideas. Also, consider your fellow local businesses to join you and contribute to your cause for more support.
4. Office Sports Tournament
Find a local venue to organise an office Olympics with a grand prize for the winning team. An interdepartmental sports tournament is a great way to get the entire office involved in a fun and competitive environment. It can also help raise money for a good cause. Even if it's only a small tournament, you can still invite the local population and raise money for your charity by registering for the event.
5. Great Office Bake Off
This is one of the best office fundraising ideas for charity as it can involve many local corporates to not only raise extra funds for an important cause but also have funds and learn the art of baking. Offices can choose from various categories, such as cakes, cookies, savoury pastries, and tarts. The participants will then be asked to raise a minimum amount, and their creations will be judged by a panel of judges.
6. Fancy Dress Fundraising Idea
Everyone wishes a day off from the formal dressing day and wears something fancy to their work. So, why not do this for a good cause? Team up with WhyDonate and use the fancy dress days to raise money for a good cause. Let the teams get creative with their office fundraising ideas, and the team that wins get to dress as they like to the office for a week.
7. Fitness Fundraiser
One of the great fundraising ideas for office setting is to have a fitness fundraiser. Not only are these beneficial for the health and well-being of the participants, but they can also help boost the fundraising efforts of the company. Corporates can take a break from their busy schedules and have a physical or mental fitness day at a tranquil location.
For a small fee, employees and their acquaintances can join a yoga camp. It can be a great way to raise money for the company's charitable activities. Besides food and accommodations, the camp can also be a great way to introduce the employees to the benefits of yoga or exercise in general.
8. Office Donation Day
Those who work in a corporate environment are aware of this type of charitable activity. You can also set up a donation box to collect donations at your office, which can include food, clothes, medical equipment, and other supplies. These items can be used immediately, and toys can be brought to help the children who never had the opportunity to long for something joyful. Although charity does not necessarily mean donating money, anything that can help those who are in need makes a great contribution.
9.  Office Picnic Day
Another one of the best office fundraising event ideas is to set up an office picnic or a hiking event for the employees as well as local people. Everyone can join the gathering by donating a small amount to the campaign and enjoy the adventures. Make the journey exciting by adding various outdoor activities as well as helping others understand how to conserve our environment. Charge a small fee for the trip and add those funds to your fundraising campaign.
10. Car Washing Fundraiser
These types of fundraising ideas for office work best if your office has a car park, as you can easily access the vehicles and wash them quickly. To promote the event, you can email your colleagues and post posters around the office. Your colleagues can pay a small fee to have their car washed and then enjoy a clean ride back home.
Not only that, but you can also volunteer in nearby car washing centres and ask people to pay you or even donate to your cause.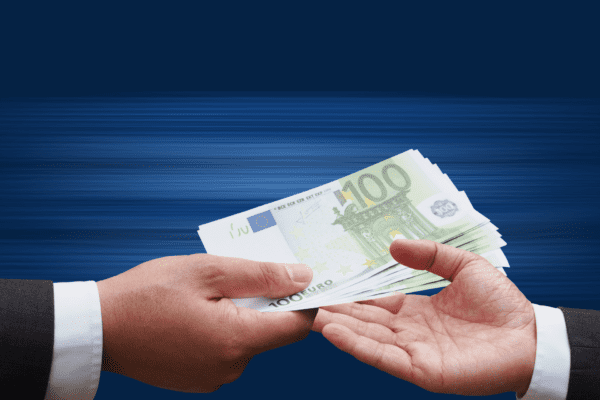 ---
Get Started With These Workplace Fundraising Ideas
Although your goals may vary, the important thing is to measure your success in a meaningful manner that allows you to share the story of your work and continue building. There are many ways to do this, but one of the most important is to avoid getting discouraged if your expectations don't meet. Instead, celebrate the days when your work exceeds your expectations.