Planning a fundraising project is something that should be done in a smart way. Although it's always fun to raise money for a cause, it can be very stressful and time-consuming to manage a fundraising campaign. There are a few steps that you can take to ensure that your efforts are successful. 
According to experts, planning and communicating effectively are some of the most critical factors that can help ensure that your fundraising efforts are a success.
After you have a budget and a project plan, it's time to start planning how to function your fundraising project. This can be done through various sources such as donations, foundations, and private sector companies. Depending on the project's goal and topic, the target audience can be of different demographics.
---
Understand The Core of Your Fundraising Project
Before you start working on a project, make sure that you have a clear understanding of what it is that you're trying to accomplish. For instance, if you're planning on raising money for a charitable cause, it's important that you identify the goal of the project and how you're going to achieve it. Having a good idea can help you avoid potential problems.
Before you start working on your project, take a close look at it and discuss it with your team to make sure that it fits your organisation's goals. Having a clear and simple summary of the project will help you communicate your ideas to your team and other key supporters.
Create The Layout
Making rough drafts is an integral part of any fundraising project. Creative ideas always come from doodling. So make sure you, as a fundraising project creator, should have fun while planning any fundraising project by making realistic choices. 
This is primarily about giving life to all the ideas that you have in your mind. Not only you but also taking suggestions from team members can also give you many versatile ideas. So you can start making a list of your prerequisites and add them to your cart.
Make A Budget
Before you start planning for your event, identify the supplies and volunteers you will need and establish a comprehensive budget for your expenses. Having a clear and consistent plan will help ensure that you have the necessary materials in place.
Financials are an integral part of any basic fundraising project. So before even planning to raise money online for any cause or campaign, you should at least spend a little to make that happen.
For example, if you turn to crowdfunding, you have to find the right crowdfunding platform for your fundraising project and pay the registration fee to proceed. However, there are many affordable choices like WhyDonate, where anyone can start a fundraising project for free. Through WhyDonate, fundraising is easy, simple, and cost-effective. With a very minimal transaction fee and an instant payout option, you can run a successful campaign at WhyDonate from anywhere in the world.
Implement Your Fundraising Strategy
Now that everything is set, it is time to put your plan into action. Only implementing your fundraising strategy is not sufficient; you have to constantly monitor, review, and engage with the fundraising project to make it a success. Neglecting the project is one of the biggest mistake fundraiser creators make. So make sure you follow up with the progress and take feedback along the way to improve your project fundraising. Also try to see it from a fundraising effectiveness project for its success.
Communication Is The Key 
Communication is the foundation of any organisation. It determines everything that you do in the workplace and helps you succeed in every aspect of your career. This is because it allows employees to share ideas and thoughts in an effective manner. Good communication is also essential for businesses as it helps them build strong relationships.
This is exactly why communicating clearly and effectively with donors can improve donor loyalty and increase donor retention. You can put some donor stewardship programs to ensure a strong donor relationship that will boost your fundraising project. 
Giving your donors updates about your project fundraising activities makes a lot of difference. It shows your fundraising efforts and how honest you are with your responsibilities. Not only that but also sending donors personalised thank-you notes or messages can increase the value of your fundraising project and put you in a respectful position.
Evaluate The Results Of Your Project
Fundraising
Now that you have completed your fundraising project with a bang, it is time to evaluate where you did great, areas you lacked and what could have been done differently for a better result. It is crucial to make notes of these things so that you can excel at your next fundraising project and use your experience in a more delicate way.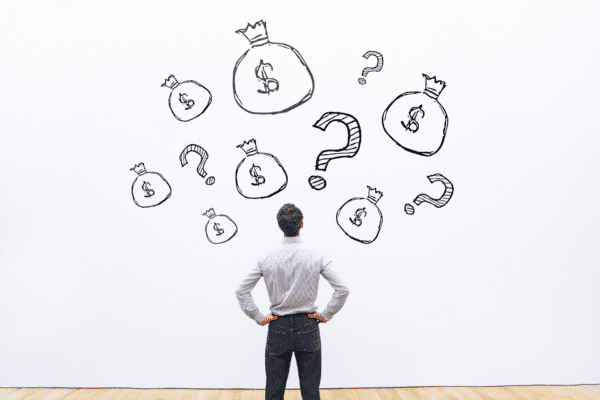 ---
Conclusion
The way it is vital to find the right school for your child to have the best education is the same way the right crowdfunding platform can contribute a lot to your fundraising project. As your primary goal is to raise funds, it is naturally conceived that you need an affordable platform that can cater to your needs. 
The reason why WhyDonate is one of the most preferred platforms right now is that it is not only cost-effective but also gives all the effective tools that you can use to have a seamless experience with fundraising project ideas and maximise your fundraising project to the fullest.
Give it a try, and you will know why! Happy Fundraising!