After more than a decade of supporting thousands of charitable organisations, the Virgin Money Giving closing was executed in November 2021. As the news of Virgin Money Giving's closure became more prevalent in the last couple of months, we have researched the best alternative option for Virgin Money Fundraising.
---
Why Did Virgin Money Giving Close?
Virgin Money Giving, which was a service that was offered by Virgin Money, has been temporarily closed. The company's parent company, Virgin Money, no longer wanted to pay for it. According to Sky News, the bank decided that it no longer wanted to continue operating the donation website. It reportedly costs the company millions of pounds annually to operate.
Virgin Money Giving was created after Virgin Money started sponsoring the London Marathon in 2006. Following the race in October 2021, the company stopped operating as the sponsorship officially ended.
According to the data collected, the most likely group to know that the platform is closing is Gen Z, while the decline in this group through age groups also occurred. This is a concern for charities with an older supporter base. They mustn't assume that prior knowledge is automatically granted, as it can be very challenging to keep up with the latest news.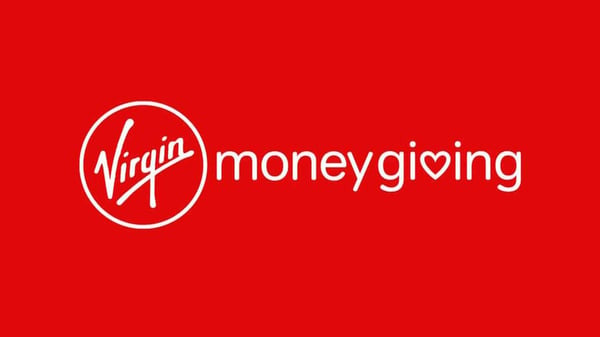 ---
Virgin Money Giving Alternative
After Virgin Money Giving closing, users are frequently in search of the next appropriate fundraising option available online. One of the best options to resume charitable activity in the UK now is WhyDonate. 
One of Europe's leading online fundraising platforms, WhyDonate, allows individuals and groups to raise money for various causes, such as funerals, sports, and the environment. It has a huge database of over 350.000 donors and does not charge users a single cent for its platform. Its user-friendly dashboard helps fundraisers keep track of their donations and can be considered an effective management tool.
With the help of their custom content and branding, users can easily add their own message to various forms of fundraising and email campaigns. They can also track their activities through the platform's mobile app.
---
WhyDonate Best Features
As an alternative to Virgin Money Giving, WhyDonate offers way more useful features that are hardly available elsewhere. Take it from healthcare fundraising to sports crowdfunding, WhyDonate embraces all kinds of fundraisers with open arms. As one of Europe's leading fundraising websites, WhyDonate allows you to fundraise for many other causes like arts, funerals, and other social causes. 
Features –
WhyDonate charges 0% platform costs and no additional subscription costs.

WhyDonate makes sure your donations and data are secure. The data is stored encrypted, and all payments are secured by licensed payment institutions.

All national and international payment methods are available at WhyDonate.

The pages are optimised to provide an optimum look of your fundraising page on all devices, such as desktops, tablets or mobile.

Offers peer-to-peer fundraising options.

WhyDonate allows you to add your own custom branding and content to fundraisers, donation forms and emails.

There are great customer support officials waiting for you to pop a question, so they can assist you in reaching your fundraising target.

Access WhyDonate's wider donor database of 350.000 donors.
As another star feature, WhyDonate offers its users the WhyDonate WordPress donation plugin for a better crowdfunding experience. This button helps the users to access the embedded fundraiser donation forms and widgets on their own website and keep track of their vital funds. The widgets and forms are connected to the fundraisers on Whydonate. Users can download the plugin from the 'Plugin' directory or straight away from the plugin page on WordPress.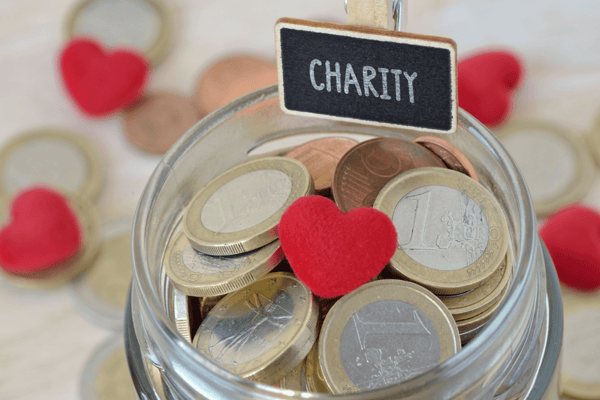 ---
Virgin Money Giving Fees Vs WhyDonate Fees
The cost factor of any fundraising platform is always one of the most important subjects to consider. This is why we have a more clear picture of the fee structure of both fundraising platforms for a better understanding.
Just Giving Charity Fees – £15-£39/month + 1.9% +20p on donations + 5% on Gift Aid
Virginmoneygiving Donor fees – 15% (optional)
WhyDonate Platform Fees – 0% + Transaction Fee – 1.9% + €0.25
---
Conclusion
Through crowdfunding, an organisation can promote its brand and raise money for its charity. It can also help identify non-profit organisations that are not as well-known to potential donors. Through the Virgin Money Giving alternative platform, WhyDonate, organisations can use small online donations to reach a larger amount.
Compared to traditional fundraising, it takes lesser time and money to generate donations and connect with potential donors through a donation platform. It also requires a lot of commitment and creativity to run a successful campaign successfully. There are various funding sources that an organisation can choose from, and they have their own advantages and disadvantages. So choose wisely and give back to society as much as you can.