The most important thing to remember while social media fundraising is how to find potential donors for your cause. Social media is vast, and the trends keep changing from time to time. The audience of social media is the anthology of all age groups, which is good because of its large audience base. The vital point is to motivate the social media audience to contribute to your cause by providing the details of your fundraiser.
Now that your fundraiser can cater to a large group online, the presentation of the cause needs to be powerful enough to draw attention, and your fundraiser must resonate with the social media audience. Social media fundraising can be tricky, but we are going to make sure how to excel by spotting the real points.
---
How Can Nonprofits Use Social Media?
Crowdfunding platforms are always a go-to place when it comes to fundraising, and integrating social media platforms with fundraising platforms can simply boost the process to a whole other level. Since nonprofit organizations rely on donations, they can establish themselves on various social media platforms to spread the word about their campaigns and draw the attention of people worldwide.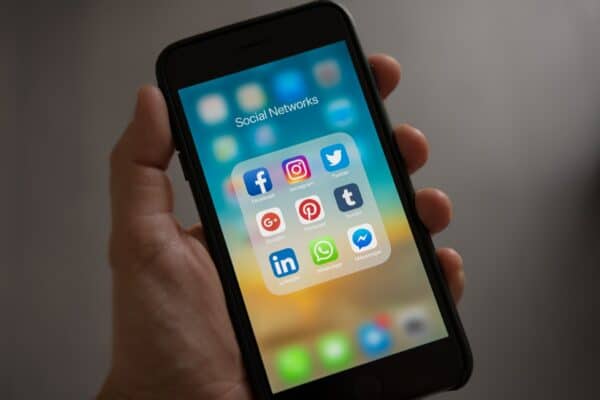 ---
Social Distancing Sanctioned Crowdfunding –
What can be more viable than crowdfunding when it comes to fundraising for your cause by adhering to the ongoing trends of social distancing? We all have come up to a certain level where the field of education to corporates has embraced remote learning and remote working. So, why shouldn't we develop the online crowdfunding platform with the tune of online trends by learning social media fundraising ideas!
There are a number of crowdfunding platforms that are waiting for you to register and start fundraising through them. In the context of reliability, we have the best fundraising platform WhyDonate for you, where you can initiate your social media fundraising campaigns and start raising money for your cause without going through any complications. WhyDonate offers its users free registration with no platform fee when it comes to asking for help. Once you start your fundraiser, it is easy for the user to share the details of the campaign on social media channels to gather more funds effectively and quickly.
How Social Media Can Raise Money?
Benefits Of Social Media Fundraising –
No wonder social media is fun and globally acknowledged but think about it; what if we can top it off with some kindness and make it a platform for everyone to help or to be helped by others.
No wonder doing social media activities cost you near to nothing, which makes it an amazing space where people can present their campaigns and gain a lot of attention.
As social media caters to all age groups, the chances of getting the attention of a large number of people is one of the best things about social media. Not only the wide group of people you can cover through social media, but also word gets around faster through the platforms.
Social media is basically a platform people use for leisure and fun, along with the current news and updates of the world. This is why creating a fundraising campaign comes with fewer restrictions. You can easily share pictures and videos and keep them updated in minutes.
Advantages Of Tech Gadgets
Mobile phones and tablets are amazing handheld devices that are capable of so many things other than phone calls to games, and selfies. Nowadays, people concentrate on their mobile gadgets rather than talking face to face. Not that we encourage that kind of society, but we like to make something out of that habit. So while being hooked up to those gadgets, why not make some good changes to others and keep up the good work.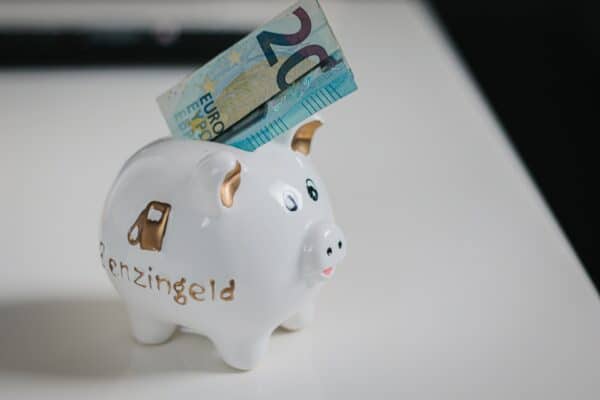 ---
Important Pre-Fundraising Notes To Adhere To
Just because we all use social media, from waking up to going to bed at night, it doesn't mean that keeping up with a fundraising campaign through social media is going to be a piece of cake. Every action should be done with proper planning and, of course, with patience. One must understand some vital points before going through any social media fundraising ideas.
Perfectly Functioning Fundraising Page
People nowadays don't have much patience when it comes to scrolling through social media. If your cool fundraisers catch someone's attention, then you should make sure they don't get impatient by any technical errors. The page must be smooth and easy to navigate without forgetting to be self-explanatory.
Now, this is one of the most important things to follow, which is to give the audience a full picture of your cause. All the donors will be just contributing without anything in return. This is why, as a human, fundraisers must explain the reason behind their campaign and how it can help others.
Not Everyone who uses understands the latest trendy words or is a native English speaker. The content of your fundraiser should be simple and easy to understand for all age groups, which will impress them enough to make a donation.
Follow Social Media Trends
If you want to catch the social media user's attention, then going by the trend can be one of the best social media fundraising ideas of all time. It is noticeable that there are many ongoing trends that travel life fire in social media, so why not put them to use and upgrade your fundraiser? Do not forget to use trending hashtags to reach many people and be vocal about your campaign, as people prefer face value.
The Instagram fundraising campaigns are mostly the ones that follow the majority of the ongoing trends. Going live on social media channels is extremely helpful with fundraiser post ideas as it gives the audience to know who you are and understand the matter directly from the source. Fundraisers get more likely to succeed if provided with a little bit of personal touch. Fundraisers can also go live with other social influencers and let the audience understand the cause by having a clear conversation regarding the same.
Think about all the people who don't have any idea who you are but contributed as much as their capacity to your cause. Of course, you will be thankful, but it is vital to show your gratitude by saying it. Lay it out by sending thank you letters to all your donors for taking their valuable time for your cause.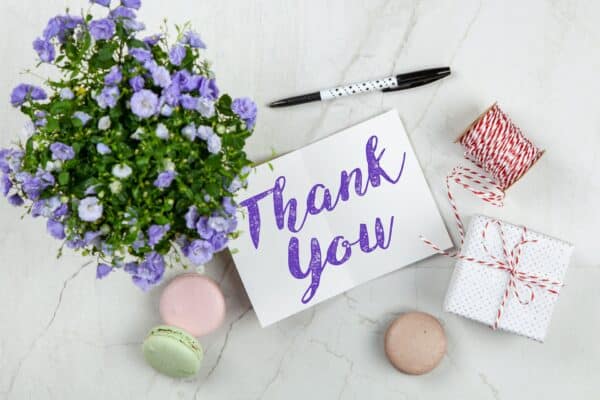 ---
Social Media Fundraising Ideas – Tips With Examples
Social media and fundraising go hand-in-hand. Let's get started with some of the most effortless and most compelling social media fundraising ideas to boost donations for your cause.
1. Facebook Fundraiser
Did you know you can raise money for your cause through Facebook? That's right. Facebook has options to let you create fundraisers or make donations to many causes out there. You can start your campaign as an organization or as an individual by following very few steps on Facebook. Now let's say you are not comfortable with Facebook or don't have a Facebook account. In that case, crowdfunding platforms like WhyDonate are your best bet. Anyone can create fundraiser social media posts for their cause and raise money through WhyDonate without going through any kind of complicated process.

2. Text -To-Give
Crowdfunding through mobile phones is incredibly easy and convenient. Allow your donors to make donations through text messages (text-to-give), as people are likely to prefer less complicated options. Integrating a keyword into your fundraising campaign texts and redirecting them to make payments through text messages can make all the difference.
3. Peer-to-peer Fundraising
Peer-to-peer fundraising encourages supporters of a charity or non-profit organization to raise money individually. Peer-to-peer fundraising is effective because it builds on existing relationships, uses existing donors of non-profit organizations, and builds social proof. People are more inclined to trust a story when a friend or family member shares it. In most cases, peer-to-peer fundraising is linked to an event such as a walkathon or marathon. It can be one of the best social media fundraising ideas to grow donations. Try it as a LinkedIn fundraising campaign to get your professional circle as well. Share your social media donation post, and you are set to go. 
4. Partnership With Organisations
Many corporates welcome fundraisers, which give the employees the opportunity to donate to certain causes. Corporate organization employees are normally busy and don't get time to focus on finding good fundraisers to contribute to. That is why it can be one of the best social media fundraising ideas to approach them and have them donate to your fundraisers of yours by explaining the purpose of the funds. Make an excellent social media fundraising page by adding pictures of the organization and your campaign to make it lively and concrete.
5. Do not Forget YouTube
Creating a good YouTube fundraising video about your campaign can change the game altogether. YouTube itself is a huge platform where you can grab the attention of many celebrities and philanthropists, which is one of the groundbreaking social media fundraising ideas to try. You can share your video on your social media channels to gather funds for your cause. YouTube fundraising can be very friendly and effective if made in a good way.

6. Ask Social Media Influencers
We are standing in an era where social media influencers are not less than any celebrities. The only perk you get is that they are more reachable. Add this to your social media fundraising ideas list, as influencers can give a spotlight to your cause if they agree. The reason that they have millions of followers can give rapid results to your cause, and you can see plenty of donations in no time.
7. Auctions
Arrange a virtual auction for your audience through social media and gather donations for your cause. We have previously discussed the benefits of using social media as a fundraising tool, which clarifies that organizing such kinds of events can be fun and less expensive. Arrange virtual auctions and send the products through courier along with thank-you notes to your audience.
8. Virtual DIY Paper-Making Session
Have you ever tried paper-making on your own? This is one of the most exciting virtual or social media fundraising ideas, where you can help people learn something artistic. Organize a do-it-yourself paper-making session online through social media and use recycled papers or used papers to make them brand new without breaking your pocket. Use old receipts, junk mail, or scrap papers to create new papers. You can ask people to donate some money to your charity and have the option to sell these handmade papers online at a reasonable price to gather money for your campaign.

9. Marathon Fundraising
Organizing a marathon can be considered an excellent option for fundraising event ideas. Marathon fundraising event ideas are usually a healthy and fun way to bring a community together. Incorporating a cause into the event can bring people even closer as they can spread some goodness together. Start a local marathon and add details to your social media highlighting the cause and keep the viewers updated. Ask people for funds online to make this marathon more energetic and add donations to your cause.

10. Virtual Classes
Arrange virtual classes for all age groups where students can pay for the classes, which can help in the development of your ongoing fundraiser. Whatever you excel at, try passing the knowledge to people through online classes. Whether music or yoga or mathematics, the trend of online courses has grown over the year due to the rise of a massive pandemic. Make it to your advantage and raise money for your cause.
11. Online Sale
Using social media for fundraising is effective and fun at the same time. May it be an online garage sale, a holiday sale, or a book sale, try it through social media to get more customers. Make sure you ask people to donate funds specifying the cause, and of course, the products for your online fundraising campaign should be attractive or useful enough for the audience. Many times, people donate without buying anything as they understand the vitality of your fundraiser.
12. Webinar Conversations
Webinars are always a great option when it comes to having meaningful or deep conversations. This is why web conferencing is another social media fundraising tool that one can use for fundraising for their cause. You can host a webinar by discussing the reason and how important the fundraiser is to you. This way, people get to understand you completely, and it creates reliability due to the face value. Share your video on social media channels and gather donations for your cause.