Birthdays are always exciting. Nowadays, the new generation is not only spending one day for their birthday but also adopting new trends of birthday weeks. Everyone celebrates their birthday by hosting birthday parties or going on holidays. People receive gifts and give return gifts as well. But helping someone who is in need on your birthday can be one of a kind experience that is way more precious than any gift you will ever receive.
---
What Is A Birthday Fundraiser? 
A birthday fundraiser is a fun way to give back to a cause you care about. You can organise a group gift or let your friends and family send money directly to your Birthday Fundraiser for charity. You can also ask your party guests to donate to your birthday fundraising charity instead of buying presents.
Through your birthday fundraiser, you can raise money and donate the funds to a registered charity. You can also start giving groups on your big day to encourage others to give.
These birthday charity donations and support can help people or nonprofit organisations build a better space where people and nature can flourish. Through your birthday charity donations, you can be the bridge between dreams and solutions.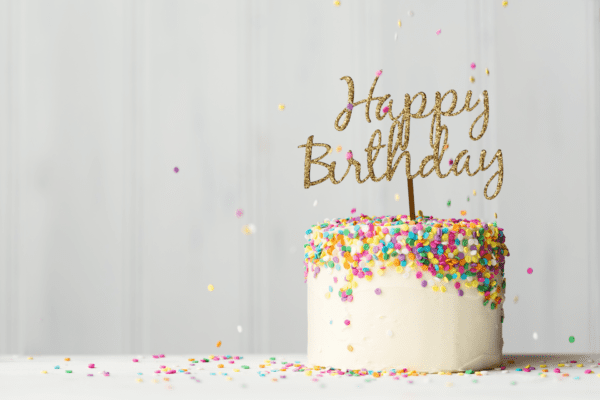 ---
There are two ways to start a birthday fundraiser. The first is an offline fundraiser by hosting events, and the other is online through fundraising platforms. You can also choose to provide your online fundraising campaign link at your birthday fundraiser for a better accessible option.
Through WhyDonate, you can simply begin by setting up a fundraising page with all the information about the cause. Start by sending the link to your friends and family so that they can donate to the cause as a birthday gift to you on your special day.
Crowdfunding has always been one of the best ways to do charitable activities apart from a Facebook fundraiser that have a dedicated space for fundraising, and anyone with a special cause can start gathering donations through Facebook fundraising. However, it is advisable to do fundraising-related activities through dedicated crowdfunding platforms like WhyDonate, which solely focus on donation-based fundraising activities. Moreover, crowdfunding platforms accept local payment methods like iDeal, Bancontact, Carte Bancaire, Giropay etc., which you will not find while setting up Facebook birthday fundraisers.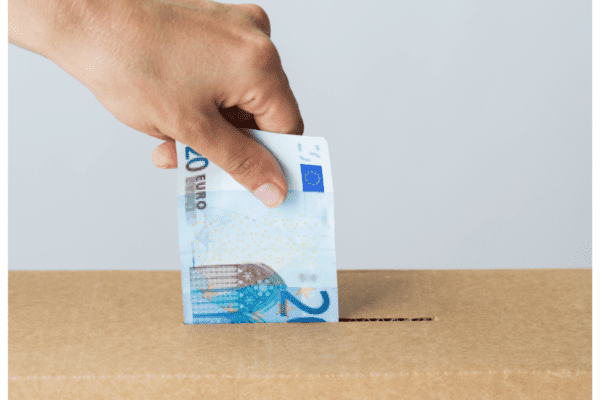 ---
How To Organise a Birthday Fundraising Event
Birthday Fundraising Ideas
To be honest, it is really easy to pair up with a charitable organisation in order to find a good cause for your fundraising campaign because nonprofit organisations are always equipped with many campaigns and often in need of funds, so you can simply raise money for a particular campaign and donate all the money to the organisation so that it will reach the needy ones.
Here are some of the best birthday fundraising ideas for you to start with your campaign.
1. Birthday Party Fundraiser
It goes without saying that hosting a birthday party on your special day is something that everyone does. Now you can be different from others by setting up a donation box to collect your birthday charity donations. Add the theme of your party similar to the campaign, and instead of gifts, accept donations.
Not only is it a kind gesture, but also it will encourage the attendees to do the same on their birthdays. Make sure to mention all the details of your online fundraiser with beautiful birthday fundraiser messages for more funds.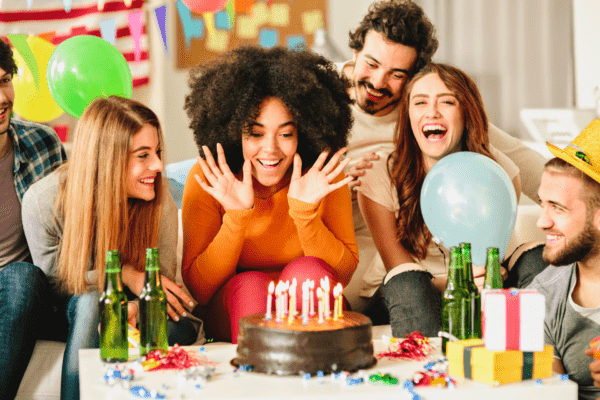 2. Be Tech-savvy
Using the latest trending tools can add more value to your birthday fundraiser. For example, you can simply add tools like QR codes to your birthday invitations to make it easier for people who will donate to your birthday party fundraiser. You can also add posters on your birthday with QR codes to your fundraiser and share the amount that has been collected with your attendees.
3. Social Media Fundraiser
It feels great when you wake up in the morning and check your social media with loads of wishes on your birthday. So you can take this idea and have a successful social media birthday fundraiser. Set up a birthday fundraising page and add all the details of your cause and how your social media friends can simply donate to your fundraiser page as a gift to you.
Make it colourful and add a QR code of your fundraiser to get more donations from a global audience. Read more about social media fundraising ideas in this blog – Social Media Fundraising Ideas That Can Help You To Raise Money For Your Cause
4. Birthday Fundraising Activities
Apart from birthday parties, you can organise physical activities like mini-marathons or camping trips or DIY sessions to support any cause. Anyone who wants to be a part of the fundraiser can join you, and you can also promote it on social media to gather online donations for your campaign. Make sure you promote sustainability and environmentally friendly activities for the betterment of society while you celebrate your birthday.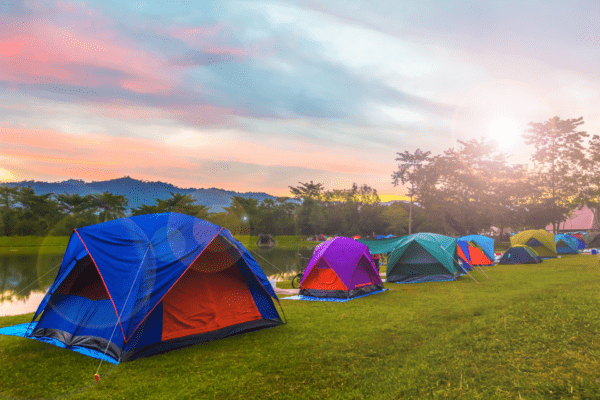 5. Time Is Money
On your birthday, not only you can raise money online, but you can also physically help nearby shelters to show your support. Besides money, the people also require other practical items such as clothes and blankets to keep them running. This is because many people who can't afford to provide financial donations may have other useful items that they can give to the needy shelters. Let people give as they wish, whether it's groceries or clothes. The gesture of giving will ultimately benefit both the receiver and the donor.
While you help shelters or soup kitchens physically, you can share your story online and gather donations for the same. You can invite your friends and family to join you, and they can physically lend a hand to the organisation.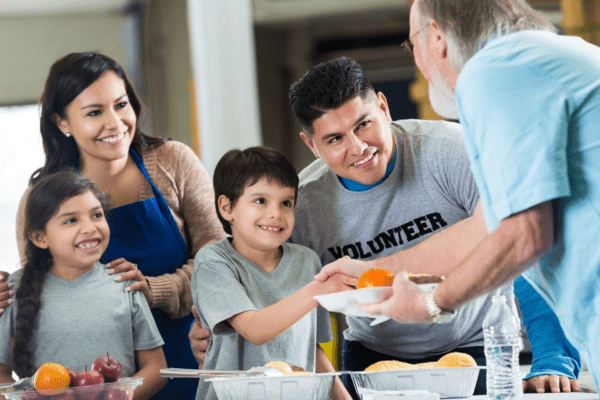 ---
Happy Birthday Fundraising!
There are no ways to explain the happiness that you see on someone's face when you help them during their difficult times. You may not receive any real gifts, but the number of pure blessings you will receive is worth more than anything. 
Thank your donors and praise them for their contribution so that they can also do the same
WhyDonate is always there to help people who look to start a fundraiser on their birthdays. So plan your birthday fundraiser from now and be the change everyone needs.