Due to the rise of fast fashion and the new businesses that are entering this space, clothes have become more affordable. The younger generations, such as Gen Z and millennials, are also more into wearing fashionable clothes. While social media has been playing a vital role for small businesses, it has also been an integral part of increasing the visibility of fast fashion on a global level.
Over the period, charity fashion shows are now a rising subject and are being adopted by many high-end brands. However, getting organized and running a fashion show can be a bit chaotic, especially if you're just getting started. You'll need the help of a lot of people to make the event a success, and you'll also need to find the right venue and manage the equipment. However, with the right strategy and a well-coordinated team, you can avoid the stress and errors that can occur.
---
What Is Fashion Charity?
Fashion shows are ancient and have been a source of exhibiting the latest fashion for a really long time. Similarly, the current scenario in fashion shows is not only targeting the latest fashion trends but also promoting corporate social responsibility activities for the betterment of the environment. 
Did you know fast fashion is causing damage to the environment rapidly? Well, being said, brands have been trying to encourage their targeted audience to be more resourceful with their day-to-day fashion by hosting Charity Fashion Shows. Through their charity fashion show ideas, brands are promoting their designs by having fundraisers. These charity fashion shows collect money for a certain charity or non-profit organisation. 
Raising funds for a cause has always been considered noble and welcoming. So the fashion industry is simply adopting these kinds of charitable activities to enhance their social presence.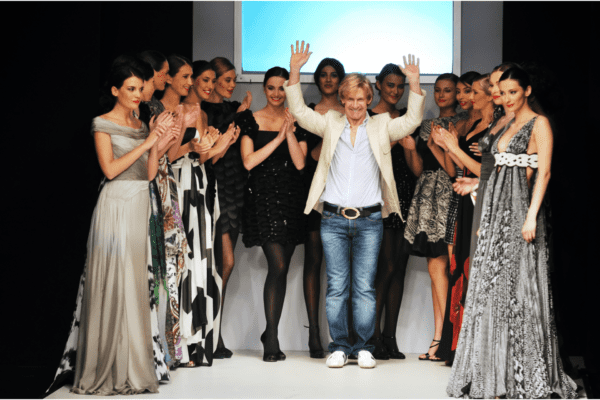 ---
Crowdfunding For Charity Fashion Shows
Organising a fashion show for charity is always hectic as it includes the entire crew adding extra effort for the charity. However, incorporating crowdfunding into the fashion charity event can reduce the workload and enhance the overall fundraising experience. 
Online crowdfunding allows fashion show organisers to be minimalistic with their arrangements as they can simply create QR codes for their online fundraiser and share them with the attendees. Using technology such as fundraising flyers can also help the attendees to understand the purpose of the charity fashion show and how much their contribution is acknowledged. 
Through the WhyDonate fundraising platform, charity fashion show organisers can run a fundraising campaign depicting their charitable goals and smoothly raise funds for their cause. WhyDonate's rates are highly affordable, and it is equipped with many fun features like customization, instant payouts, and custom thank-you messages. WhyDonate is heavily optimized for both mobile and laptops so that anyone can have an optimum experience while crowdfunding for their cause. So start your own fashion show fundraiser here.
---
How To Organise A Charity Fashion Show?
Organising a fashion event to raise funds for any cause should always be fun. So here are some pointers that fundraising fashion show organisers should note down for a fun night.
Decide your charity fashion show themes (such as kids, teens, weddings, formals, etc.)

Decide the financials for the fundraising event (Venue cost, refreshments, models, coordinators, etc.)

Gather the fashion show team (volunteers, models, backstage team, coordinators, props arrangements, etc.)

Get the materials to exhibit

Find a venue to host the entire show.

Create an appropriate itinerary (date, timing, queue, breaks, etc.)

Prepare invitations (the charity, other fashion brands, models, local businesses, media, etc.)

Get your speech ready.

Sell online tickets (with your fundraiser links/QR codes)

Promote your fashion show (through media, social media, word of mouth, etc.)

Double-check for all the facilities for the entertaining evening
---
Fashion Show Fundraiser Ideas
1. Set Up A Donation Box
Setting up a donation box can be easy for people who attend the fundraising fashion shows to donate funds. They can simply attend the show and donate in cash.
2. Ticket sales
Selling the tickets online can be a great addition to the fundraising event idea. Make sure the ticket price is reasonable, and everyone who purchases the ticket is aware that every penny of this ticket goes to a dedicated charity.
3. Silent Auction
Usually, the fashion statements like clothes, shoes, or bags from local designers become popular once they are exhibited at fundraising events. So you can organise a silent auction for the items later on, to gather extra funds for the charity fashion show.
4. Sponsorship
Getting corporate sponsorships can be a huge fundraising opportunity. You can also approach local businesses to attend and be a part of the fashion show and contribute at the same time. Even local celebrities love to attend such kinds of fashion events, and they can be sponsors for the fundraisers as well.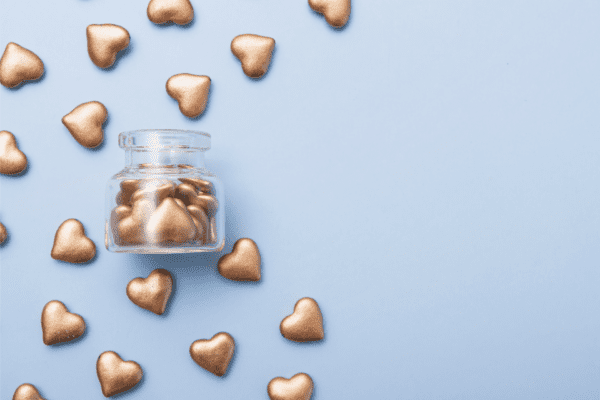 ---
Start Planning Your Charity Fashion Show
Inviting people to your charity fashion show and inspiring them with your speech can really make a difference to your cause. Remember, these kinds of personal touch gestures can really enhance your relationship with the attendees and show your fundraising efforts.
Do not forget to thank each and every one of the attendees, models, and volunteers who played very essential roles in your charity fundraiser. Let them understand how you used crowdfunding tools to make this entire show effortless, and give them transparency about the progress of your fundraiser.
Share your customized WhyDonate fundraising page with everyone so that people can see how they have contributed to someone's life. You can also find other blogs and pages where you can find information on every topic that you can start fundraising for. If you have doubts, lean towards the help desk or get in touch with the WhyDonate customer service representatives, who can personally guide you through creating your own fundraising campaign page.