A fundraising consultant is someone with the necessary skills and knowledge to help you reach your goals. They can work with your organisation to develop effective strategies that will help raise funds. Fundraising consultancy is one of the best options to maximise your fundraising efforts and reach your fundraising goals efficiently and effectively.
---
Before You Choose Your Fundraising Consulting Firm
Now that we have settled that you are in need of a charity consultant, it is time to understand what you should research before choosing the ideal fundraiser consultants for your campaigns.
Now before you start looking for an ideal fundraising consultant, there are some points you cross –
Create an agreement

The size of the team is to handle your requirements

Fundraising consultancy rates

If the fundraising consulting firm is able to handle your request

Any previous experience

If they have any effective strategic planning

If they understand the fundraising campaign

If they are familiar with donation management software

If they are on board with the latest fundraising trends

Donor relationship management capabilities

Set a

donor stewardship plan

Donor retention rate

Sending thank you letters to donors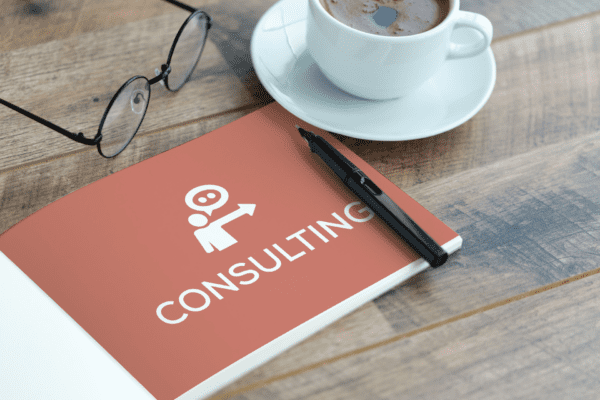 ---
How Your Personal Fundraising Consultant Can Help You?
When you start fundraising, there are multiple things to consider, and none of it will be easy for you if you are doing it for the first time or even managing multiple campaigns at a time. This is why you need a professional fundraising consulting group. A fundraising consultant can guide you in the right direction and steer you towards your fundraising goals.
For not-for-profit organisations, hiring a charity consultant is a must, as they constantly are in need of donors and volunteers. Nonprofit organisations run many campaigns simultaneously, which is why fundraising consultants can help them know where they are lacking.
1. Fundraising Consultants Can Help You Understand The Process
If you are looking to enhance your fundraising efforts, a fundraising consultant can help you find new ideas. Instead of hiring someone on a full-time basis, you can hire a consultant for a single project. These charity consultants have worked with various organisations and have the necessary skills to help you achieve your goals.
Some of the ideas that a consultant might come up with are creative and unique. Their expert advice allows them to help you improve the effectiveness of your fundraising efforts. In addition to being able to help you enhance the experience of your organisation, a fundraising consultant can also help you develop effective strategies.
Having a better understanding of the donors' needs will allow you to provide them with the necessary information to make informed decisions when it comes to supporting your organisation and creating fundraising strategies. You may even be able to find a new and effective way to raise money with the help of a consultant. The bottom line is that a fresh perspective can help you reinvigorate your fundraising efforts and create new and unique ways to attract more donors.

2. A Fundraiser Consultant Will Help You Where To Look For Potential Donors
A fundraising consultant can help an organisation reach its fundraising goals by finding potential donors for the campaign. They can help them secure recurring donations, which will allow them to reach their objectives and expand their reach.
Charity consultants are professionals who know how to engage with people and where exactly online they can find people and tell them about the cause.
3. Fundraising Consultants Will Help You Keep A Healthy Donor Relationship
While donations from volunteers are typically the main source of charity fundraising, a more effective approach is to develop long-term partnerships with donors. This can be achieved through the development of a fundraising strategy that includes professional advice. While volunteers are usually the ones who collect donations, fundraisers are able to build strong relationships with individuals and help raise money.
4. A Fundraising Consultant Can Familiarize You With The Perfect Fundraising Tools
Every single day, we are witnessing a lot of modernisation due to the rise of technology. Trends keep changing, new technologies come by, and everything can be done quicker than ever because of all the available resources. 
There are a variety of software solutions for non-profits, each of which has its own unique characteristics. These tools can help streamline many of the tasks involved in running a successful campaign.
Not only online fundraising software, but there are other things to consider, such as adding QR codes to the fundraising page, spreading fundraising posters, and setting up donation boxes for more reach. These are the fundraising services that a fundraising consultancy firm can help you with.
Find more about some Approved Free Online Fundraising Software for Nonprofits here.
5. A Fundraising Consultant Will Help You Organise Fundraising Events
If you're planning on holding a new fundraising event, or you have a lot of work to do, a nonprofit consultant can help you manage it. This will allow you to focus on the important things in life, such as raising funds and interacting with donors.
A fundraising consultant can help you with various aspects of the event, such as creating a strategy for the campaign, training your volunteers, and creating marketing materials. Nonprofit consultants can complete a task or help with the entire event.
With the help of a fundraising consultant, you can expect to raise more money and stay on budget. They can also help you organise the various aspects of the event, such as the venue, ticketing, and marketing. Their knowledge of management tools can help your staff save time.

6. Fundraising Consultants Can Assist You And Keep You Posted About The Progress
Keeping up with the progress can give you an overall idea if your hired fundraising consultancy service provider is competent or not. They can keep you in the loop on the progress of your campaign. 
You can see how many people are interacting with you and whether or not you are discoverable by the donations that you have received. Having clear communication with your fundraising professional can also help you make informed decisions.
7. Fundraising Consultants Can Give You The Necessary Training
The job of the fundraising consultants is not only to help you raise hundreds of euros and track records but also to provide you with a comprehensive range of fundraising consultancy and train you to improve your fundraising services for the users.
Their strategic planning service can help organisations identify and implement effective fundraising strategies. It can also help them develop a plan for sustainable income generation.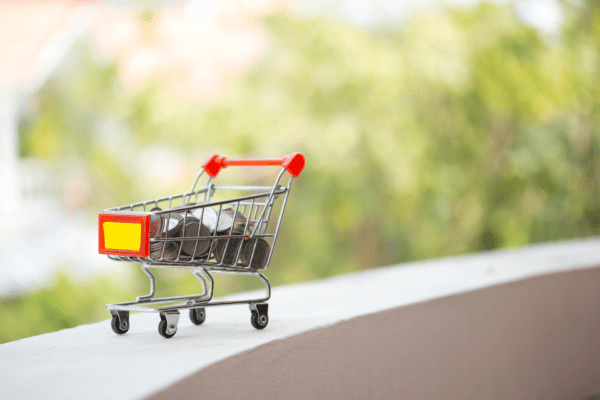 ---
WhyDonate
– Your Personal Fundraising Consultant
Due to the increasing number of employees needed by an organisation, the hiring process can be very time-consuming and stressful. It can also be hard to find the right candidate for the position. Having the right people in place can help keep the organisation running smoothly.
This is why WhyDonate should be an ideal choice to begin a fundraising campaign.
WhyDonate charges 0% platform costs and no additional subscription costs, and it makes sure that your donations and data are secure. While all national and international payment methods are available at WhyDonate, the fundraising pages are optimised to provide an optimum look on all devices, such as desktop, tablet or mobile.
WhyDonate's donation platform generates receipts automatically and sends them to the donors, and shows them in the fundraiser organiser's dashboard, making it completely hassle-free.
WhyDonate also offers peer-to-peer fundraising options and allows you to add your own custom branding and content to fundraisers, donation forms and emails.
The best part is there are great customer support officials waiting for you to pop a question, so they can assist you and be your personal fundraising consultants by providing you with the necessary guidance and material for a successful fundraiser.