There is a long list of to-dos that are required before starting any kind of fundraiser that, includes preparing for good content, a well-planned fundraising strategy, ways to get donations, and donor retention for future activities.
Among all of the activities, asking for donations is one of the most vital points a fundraiser should focus on the most. Asking for donations is easier said than done. Even if it sounds simple, there is a proper way to approach donors for a cause that may not benefit them. So in order to start asking for donations for your fundraiser, you should understand your donors' thoughts and act accordingly. 
Now there is nothing to be anxious about, as here we have one of the best practices for how to get donations online for your crowdfunding campaign and what points one should follow before starting to ask for donations.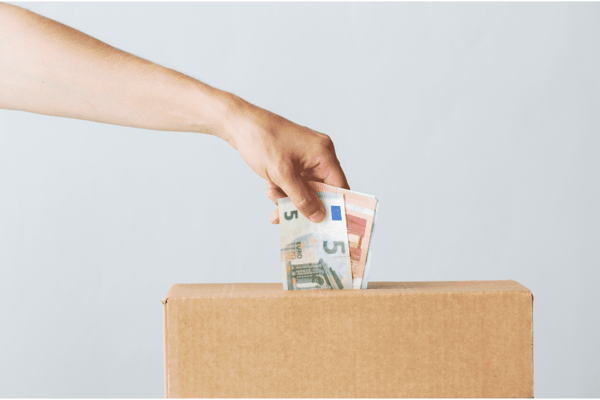 Boost your online donation through WhyDonate. Register for the best fundraising experience!
---
How To Get Donations Online – 8 Best Practices To Follow
1. Start With Your Donation Page
Getting the donation page organised can make the fundraising process easier for the users, as it eliminates the need for them to go through the complicated system of managing the various details of the transaction. You can also add a donation form to your campaign page to make it more accessible for the donors while making an online donation.
WhyDonate is a leading European crowdfunding platform that aims to make the fundraising experience even better for its users. You can start by sharing all the information about your fundraiser on your donation page. Later you can share the page with potential donors to let them know your fundraising goal.
2. Email Fundraising For Online Fundraising
One of the most effective tools for fundraising is email marketing. It can help you mobilise volunteers, promote job openings, and provide information about upcoming events. Most email marketing services are very simple to use, and they don't require you to know anything about coding. With a variety of features and templates, fundraisers can easily send emails.
One of the main advantages of email fundraising is its ability to quickly recruit volunteers, donors, and customers. Nonprofits can raise more money and get more people involved with their organisation with just a few clicks.
3. Fundraising Blogs For Prospective Donors
Fundraisers can regularly write blogs about your campaign's initiatives to reach out and relate to potential donors. They should also be focused on attracting new donors and keeping current ones engaged. One of the most important factors that you should consider is developing a strong emotional connection with your readers.
One of the most important factors that you should consider when it comes to developing long-form content is making sure that it's not only relevant to your target audience but also that it's engaging. 
Having a well-designed and engaging content strategy can help boost your search engine rankings. Another important factor that you should consider is ensuring that it's being viewed by the right people by adding compelling visuals.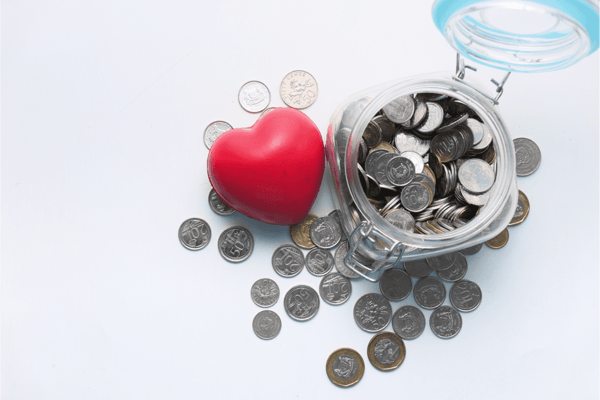 4. Ask For Donations Via Social Media
One of the most viable ways to ask for donations while crowdfunding is social media, as individuals and organisations tend to follow the latest social distancing trends. Doing social media activities is very simple and free, as it allows people to present their campaigns and get a lot of attention. As it's a multi-media platform, people can reach out to a large number of people easily through social media posts.
Aside from being able to reach a wide group of people, social media also allows people to get the word around faster. This is why fundraising on the platform is very simple and free. Since people use it for leisure, it's additionally very beneficial to create a fundraising campaign without restrictions.
Mobile devices allow people to keep in touch with their friends and family easily, and they can also take photos and videos. Smartphones and tablets are capable of so much more than just taking photos and videos. In addition, people tend to focus more on their mobile devices instead of talking to one another.
Social media platforms like Facebook, Twitter, and Instagram also work great in the case of peer-to-peer fundraising campaigns because of the wide network of social media platforms. With WhyDonate, you can easily start raising funds for your cause without any issues as its inbuilt features gear towards a successful fundraiser focusing on these trends.
Therefore, it's important to choose an online fundraising platform that is unlike other platforms; WhyDonate does not charge a fee when it comes to allowing its users to start fundraising. Its users can easily share the details of their campaign on social media channels by adding a social media post.
5. Ask For Donations At Fundraising Events
Fundraising events are a great way to raise funds for organisations and show the value that it's adding to the community. Having a strong presence at the event will allow people to see how much your organisation is valued.
A fundraising event can also promote excitement about giving. If you're planning on holding an event that's focused on raising funds for your organisation, consider incorporating a variety of activities into the event. One of these is an auction, where people can bid on a specific item. Cheer for the winning bidder as they are raising the highest amount possible for your organisation. Or even for a marathon or a holiday fundraiser, people can physically be a part of the fundraiser, which they can relate to.
Not only physical, but online fundraising activities such as bake sales or eco-friendly product sales can also make a huge impact on your fundraiser, and you can raise money through your online donation page.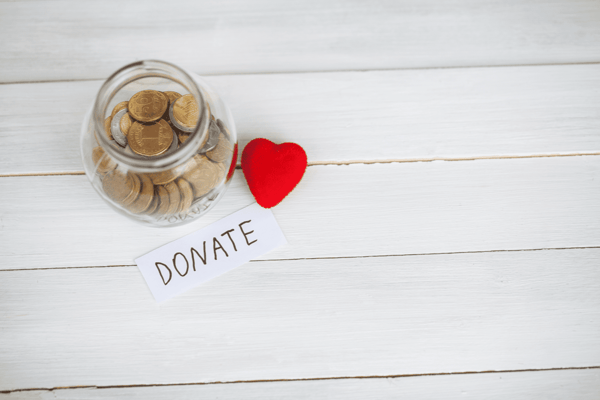 6. How To Get Donations Through Recurring Donation Settings
One of the most important factors that a fundraising campaign organiser can consider when it comes to becoming successful is having a recurring donor. This type of donation allows it to collect regular donations and add to its annual budget. Now recurring donors are the rue gems nor nonprofit organisations.
These types of donors are also known to be reliable and have shown that they are willing to give regularly. Recurring donors mostly fulfil organisations' donation requests because of their strong bonds with fundraiser organisers.
Having a recurring donor can also help boost the online donations that your organisation receives. It eliminates the need for your website to be visited frequently to make donations, and it allows you to collect these donations automatically. It is very important to have a strong donor relationship and keep your donor loyalty intact for a long-term successful fundraising goal.
7. Fundraiser Press Release
News media channels are also great options to consider if you like to ask for donations. A wide variety of demographics pay attention to press releases every single day, and it can be an advantage to cover your fundraising campaign through those press releases.
8. Fundraising Letter To Ask For Donations
Writing a letter to ask for donations is one of the polite things you can do for your crowdfunding campaign. A letter shows your true fundraising efforts and how you channel your emotions into a piece of paper that can make a big difference. Now here, we don't mean writing only physical letters, even an online letter will also do the job. 
Not only asking for donations but writing a letter to thank your donors is a must for any fundraiser.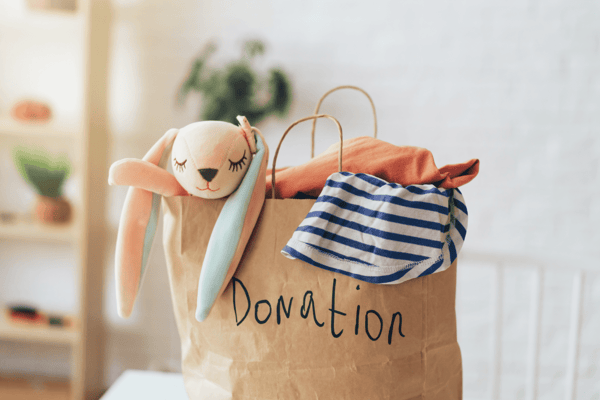 ---
Start Your Mission
To sum up, we can say being polite and appropriate are the best practices when asking for donations. With advanced technologies, we thankfully no longer have to go door-to-door and ask for donations anymore. There are many esteemed platforms like WhyDonate that exist just to provide people or organisations with the opportunity to go ahead and raise money for their cause without much hindrance.
The WhyDonate team is always ready to help you raise money for your cause, no matter wherever you are and provide you with many fundraising best practices. We are here to provide ample solutions for your campaigns and guide the fundraisers by serving many creative fundraising ideas. So, now you can go and start a fundraising campaign and share your success stories. Happy fundraising!