Successful Fundraising Campaigns of WhyDonate – The nice thing about a new year is that it allows you to look back on a completed last year. No preliminary figures, no assumptions, but just facts. When it comes to crowdfunding data, we also look back to figure what we have been able to achieve. Here we have mapped out the most successful fundraising campaigns of WhyDonate of all time. Well, there are countless success stories that ran through WhyDonate. That is why today, we will limit ourselves to mentioning only a number of notable actions for the viewers. So let's dive into it!
---
What Are The Most Successful Fundraisers?
Most Successful Fundraising Campaigns – 2022
The year 2022 was full of challenges and we are very happy that we are able to provide a platform where anyone can find help during their difficult times. Be it a healthcare cost emergency or the Ukraine-Russia war situation, and we somehow managed to be the bridge between the campaigns and the contributors. Now there are tons of campaigns that got successful. However, we can only name a few…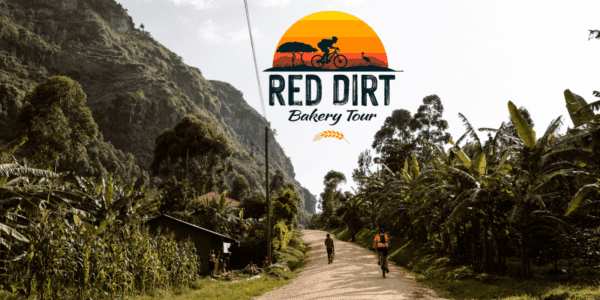 The aim of Bake for Life foundation is to provide a better life to disabled people, orphans, child soldiers, single mothers and people who had to leave school at a young age to work here and learn the baker's trade in Uganda and Kenya. They cycled for 350 kilometres on dirt roads through Uganda in 6 days for their cause and raised €100,147 for their campaign.
We need a new Animal Ambulance!

After one unfortunate accident of an animal ambulance, Stichting Nationale Dierenzorg started a fundraising campaign at WhyDonate. They aimed to buy another animal ambulance with the help of this fundraiser and save many animals as soon as possible. Now they have successfully raised their target amount and already purchased an animal ambulance and cannot be more thankful enough for all the valuable contributions.

32-year-old Jerry Huizinga had been struggling with Multiple Sclerosis since 2015. After he lost his running ability, his only chance was an HSCT stem cell treatment. He finally turned to crowdfunding and started a healthcare fundraiser with WhyDonate in order to raise money for his treatment. Jerry succeeded and raised 100% of his target amount through WhyDonate.
Stem Cell Foundation for Siggy

Beautiful Siggy has been going through a difficult phase for the last 10 years due to MS. Now, she has an option to go for stem cell transplantation in Mexico. She has effectively raised €54K through WhyDonate and started her treatment in Mexico. Let's all wish her good health and come back home soon.
Ukraine Refugee Assistance – STICHTING FIRST ACTION

The Ukraine Refugee Assistance has been trying to help people get transport during the Ukraine-Russia war by donating. They are set to contribute their small humanitarian effort to handle out food and water, and medicine, offering refugees with no place to stay to find housing in Poland and Netherlands. With the help of the WhyDonate fundraising campaign, they have successfully procured critical medicine and supplies, including logistics arrangements for the affected people.
---
Most Successful Fundraising Campaigns – 2021
Support Reptile House de Aarde in Breda!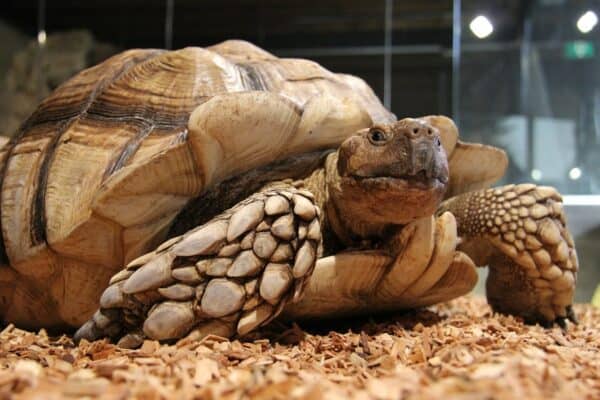 Due to Covid 19 crisis, the Reptile House de Aarde in Breda did not allow visitors for almost six months, and as a result, they missed out on the biggest source of income. On the other hand, the costs for feeding, maintenance, energy and remuneration continued to run. The reptile house managed to raise more than €39.000 for the reptiles through WhyDonate.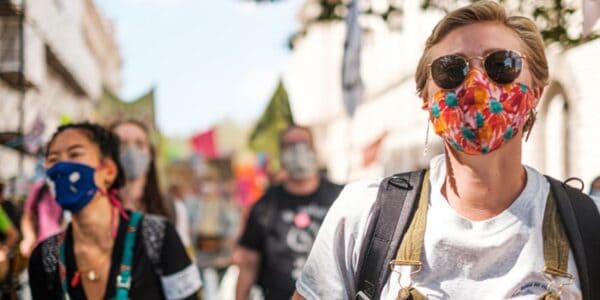 The Climate Alert was an initiative of the Climate Crisis Coalition, and it focused on important political moments in the fight for the climate. The fundraiser had goals to influence elections and create support for the movement.
---
Most Successful Fundraising Campaigns – 2020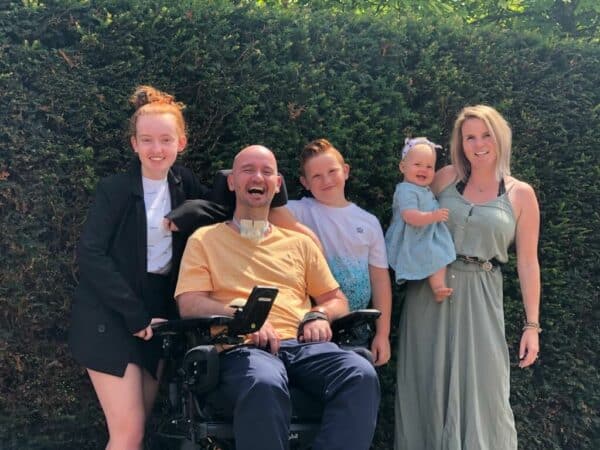 Maurice, an IC nurse who had helped many people during his service, was battling cerebral infarction. He started a fundraiser on WhyDonate and sought financial help for his healthcare. He managed to raise €122.762, which was used entirely in his medical need. After 13 months and many fights later, he finally lost his breathing tube, could swallow again, sat upright in his chair without being tied all over, his legs started to move, and his right hand could move too. He can even brush his teeth, shave and text.
Help Extinction Rebellion Nederland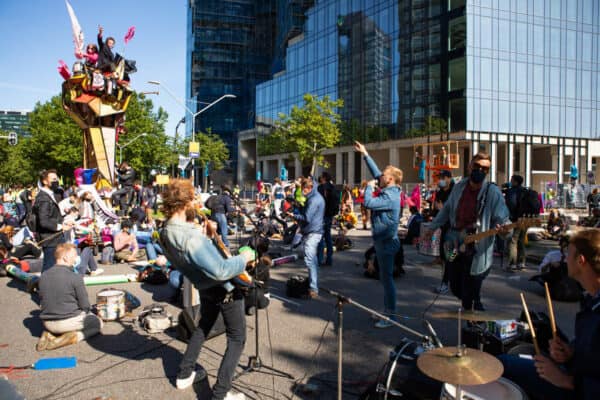 Extinction Rebellion is willing to demand radical change by going out on the streets for climate- and ecological crises and drawing the government's attention to it. The donations are directly used for organising impactful actions that contribute to a better world. This environmental fundraiser has raised more than €130.000 for their cause, and we stand with them to keep our planet clean and make it greener.
---
Most Successful Fundraising Campaigns – 2019
Will you help with a hopeful treatment for Cees?

47-year-old Cees Hummelen was diagnosed with stomach cancer, and due to metastases in different glands, there is no cure-oriented treatment possible in the Netherlands. In the past period, he had six heavy chemotherapy and lighter cycles in combination with immunotherapy. He needed funds for dendritic cell therapy, a form of immunotherapy in which the immune cells of the body are stimulated to make antibodies against the cancer cells to clean them up.
He successfully raised the required amount through WhyDonate for his healthcare, and we sincerely hope that he gets better and live his life to the fullest.
---
Most Successful Fundraising Campaigns – 2018
Sytske Foundation For New Insulin Pump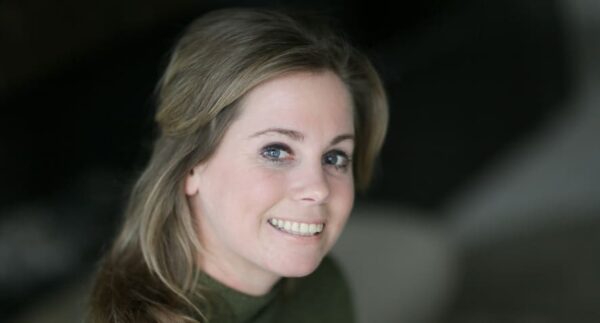 Sytske, a 34 years old woman from Amsterdam, has been fighting type 1 diabetes since she was nine years old. The condition was gradually making her virtually blind. She was dependent on insulin to control her blood glucose levels. Because insulin does not enter the bloodstream via administration in her skin (subcutaneously), She was dependent on an internal insulin pump which ensured that she could lead her life as normal as possible.
Three years ago, she raised €191,636 through WhyDonate, which was used for the healthcare of Sytske. Now she is a happy lady with a greater vision to support others who require help fighting diabetes through her foundation 'Sytske Foundation'.
Run for Human Rights Watch 2018

Run for Human Rights Watch 2018 supported Human Rights Watch with the Run for Rohingya. It was a marathon to support human rights – Rohingya Crisis worldwide held in New York. This fundraiser raised more than €23.530 to prevent these violations of human rights.
---
Most Successful Fundraising Campaigns – 2017
Fundraising Campaigns – Dam tot dam loop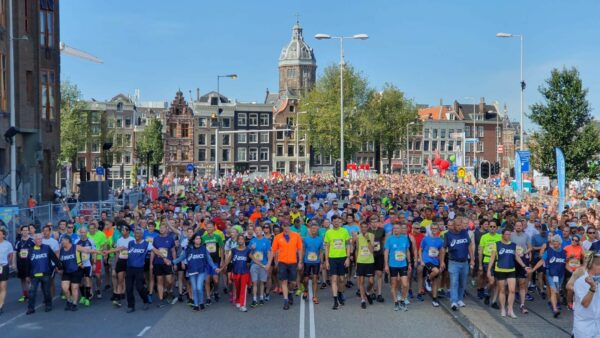 An unparalleled event. The Dam to Dam run, running from Amsterdam to Zaandam. With no fewer than 50,000 participants in 2017. During 10 English miles, they outwit each other.
"Right To Play" was the official charity of the Dam tot Dam loop. This international development organisation wanted to impart essential knowledge and skills to children in disadvantaged areas through sport and play. But they were not the only charity for which they could walk. As always, there were a large number of charities that could run for a good cause. For non-professional runners, running for charity has the advantage that they can start directly behind the professionals for each charity in a group context. The condition is, of course, that they have collected the required sponsorship money!
Fundraising Campaigns – Rollator Race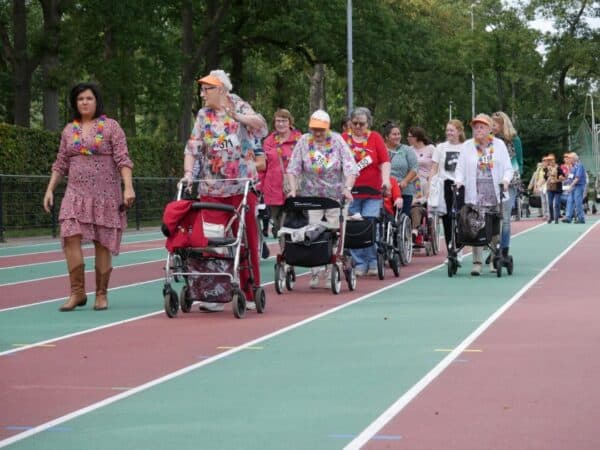 To purchase a 4-person bicycle, a spectacular Rollator Race was held on 23 September. Participants for the fundraising campaign were all people who needed the walker on a daily basis. At Zorgerf Buiten-Stay, there was a great need for a bicycle for four people. The bicycle was needed to be able to take those who were no longer able to cycle themselves. Since there was no budget for this, it was decided to take action.
The fun action was started via the WhyDonate website. A Rollator Race was held on September 23. The turnout was large, and the proceeds from the charity campaigns were more than sufficient for the purchase of a bicycle for four people. Yet again, proof that crowdfunding indeed works. Many donors were pleased with this promotion which is why sufficient money was collected quickly. It was a successful campaign for the fundraisers.
---
Conclusion
We will, of course, mention only a few examples of fundraising campaigns. But all in all, they were all successful fundraising campaigns in terms of the importance of causes and meeting the targeted fund. Let us all make sure that upcoming years will be great years to look back on. So let's get started! Check the WhyDonate website regularly for more charity campaigns and to see if promotions are being organised that makes you feel comfortable. Let us all stand together and be a part of bigger changes.