Fundraising Ideas For Schools
Fundraising campaigns can help schools offer scholarships and new programs, advance academics, and complete major projects. Having well-planned and well-executed fundraising strategies can make a real difference in having quality education for most schools. Educational fundraising allows schools to offer daycare, more extracurricular activities, after-school care, and required educational programs.
There are many benefits to raising money for schools. Students acquire valuable leadership skills and self-confidence. Fundraisers promote teamwork by helping students to work with each other, as well as with their parents and teachers, in order to achieve their overall goal. Students also learn about social importance, caring for others, and improvement of the living environment.
Schools with fundraisers also allow parents to get involved and take a more active role in their children's lives. Finally, the additional resources allow schools to improve their facilities and programs. A fundraising school is a real win-win situation. We have segregated some of the unique fundraising ideas for schools to help you start your school fundraiser in no time.
---
Elementary School Fundraisers Ideas
---
1. Pajama Day at School
This is a simple fundraising idea for schools that is sure to get students excited (maybe even some teachers)! Collect donations from children in exchange for a day at school in pyjamas.
2. Find Easter Eggs
This idea is a seasonal crowd-pleaser and easy to organise. As Easter fundraising ideas for schools, hide the Easter eggs and other treats near the school and let the kids look for them. Children can do this individually or in teams. The student/team that finds the most hidden treats wins, of course!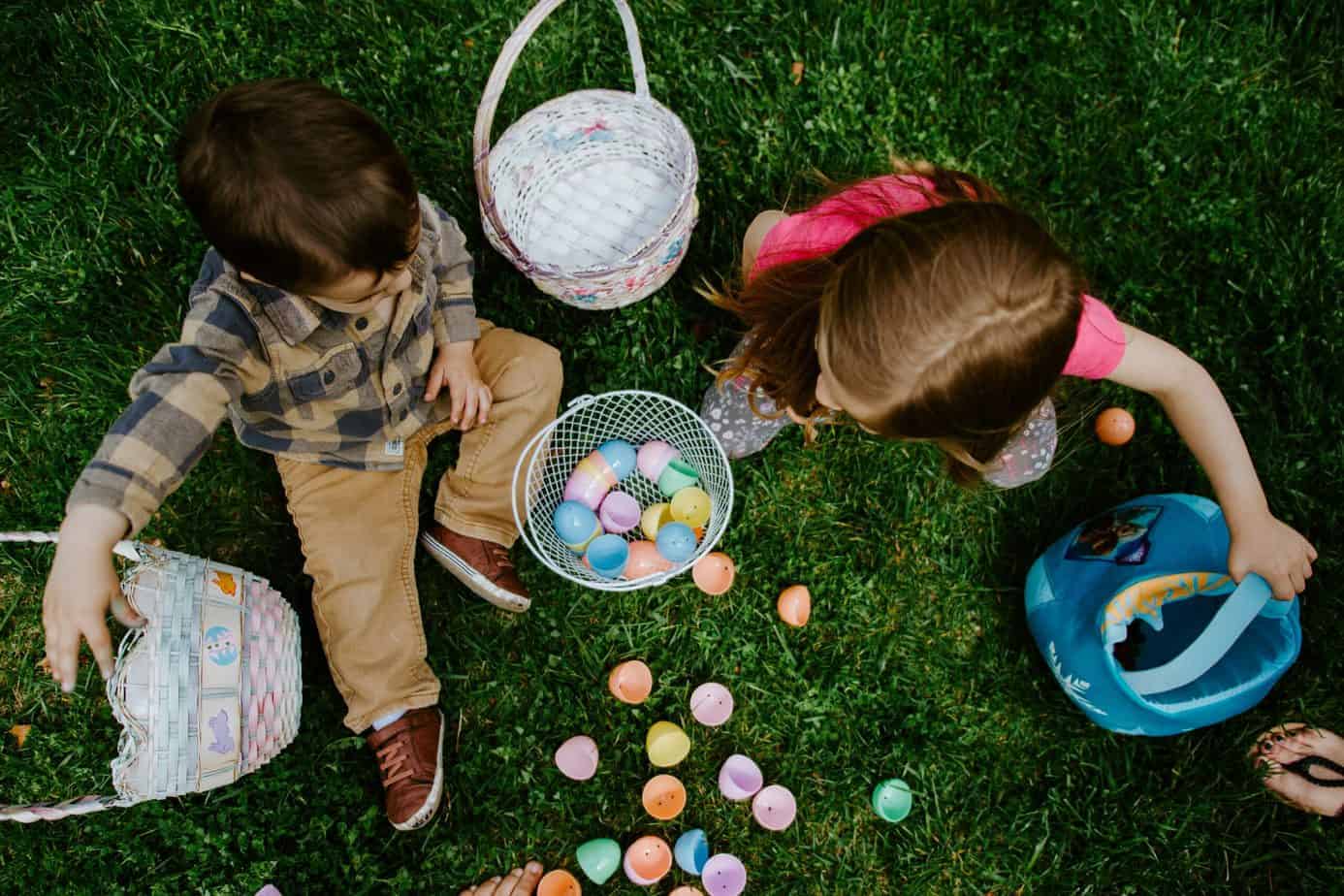 3. Treasure Hunt
Treasure hunts are fun for students of all ages, but they are fascinating for very young ones. Students can pay for themselves or for a team to participate. Think about a theme that may be related to the goal and organise the treasure hunt. Make sure you have a prize for the winning team. Bonus points can be earned for students who come to school in an explorer outfit!
4. Sing Christmas Carols
Christmas carols are also seasonal, of course, but who wouldn't be moved when school children sing Christmas carols? As Christmas fundraising ideas for schools, this activity can bring a lot of funds to schools. Study some Christmas songs with the students a few weeks before Christmas. Take your student choir through the neighbourhood of your school and raise money for the school.
5. Disney Day
On Disney Day, students can dress up as their favourite Disney character in exchange for a small donation. Promote this school fundraising event well in advance to allow parents to make or purchase the costumes.
6. Craft Day
Encourage the children to do crafts in groups or with parents and allow the audience to buy cute works of art. Check with your local craft supply stores and try to get those supplies for free, too – a fun campaign to raise money for school.
7. Who Makes The Most Beautiful Snowman?
If you live in a country where there is a lot of snow, you can organise a 'snowman-making competition' in the schoolyard on snowy days. Request a donation per team to participate in the competition. Offer a nice prize to the winning team.
8. Lemonade Stand
Transform this classic favourite activity into something that can really serve the school fundraising campaign. Help your students set up a lemonade stand during a school event. The students can sell lemonades, with excellent stories about the financing of a school project. Make sure you get all the supplies you need for free.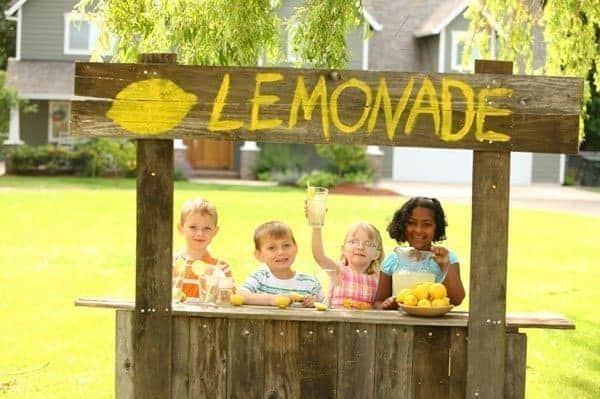 9. School Picnic
Ideal for warmer days, this fundraising idea really helps schools build a community together. A picnic can bring in the resources needed while also spending time in the great outdoors. Planning a picnic means selecting a park or green area (perhaps even the schoolyard), designing the announcements, determining an entry fee, getting food and drink donated, and drawing up a raffle to make even more money.
10. Rock Paper Scissors Tournament
Ask the students for a small fee to participate in the school's rock-paper-scissors tournament. Create teams and let the tournament begin. The winner is the one who makes the most winning combinations. Then the winners come together and play the game again. Keep going until only a few participants remain. Then the students can buy in again for €5 in order to participate in the game again. The eventual winner will, of course, receive a prize.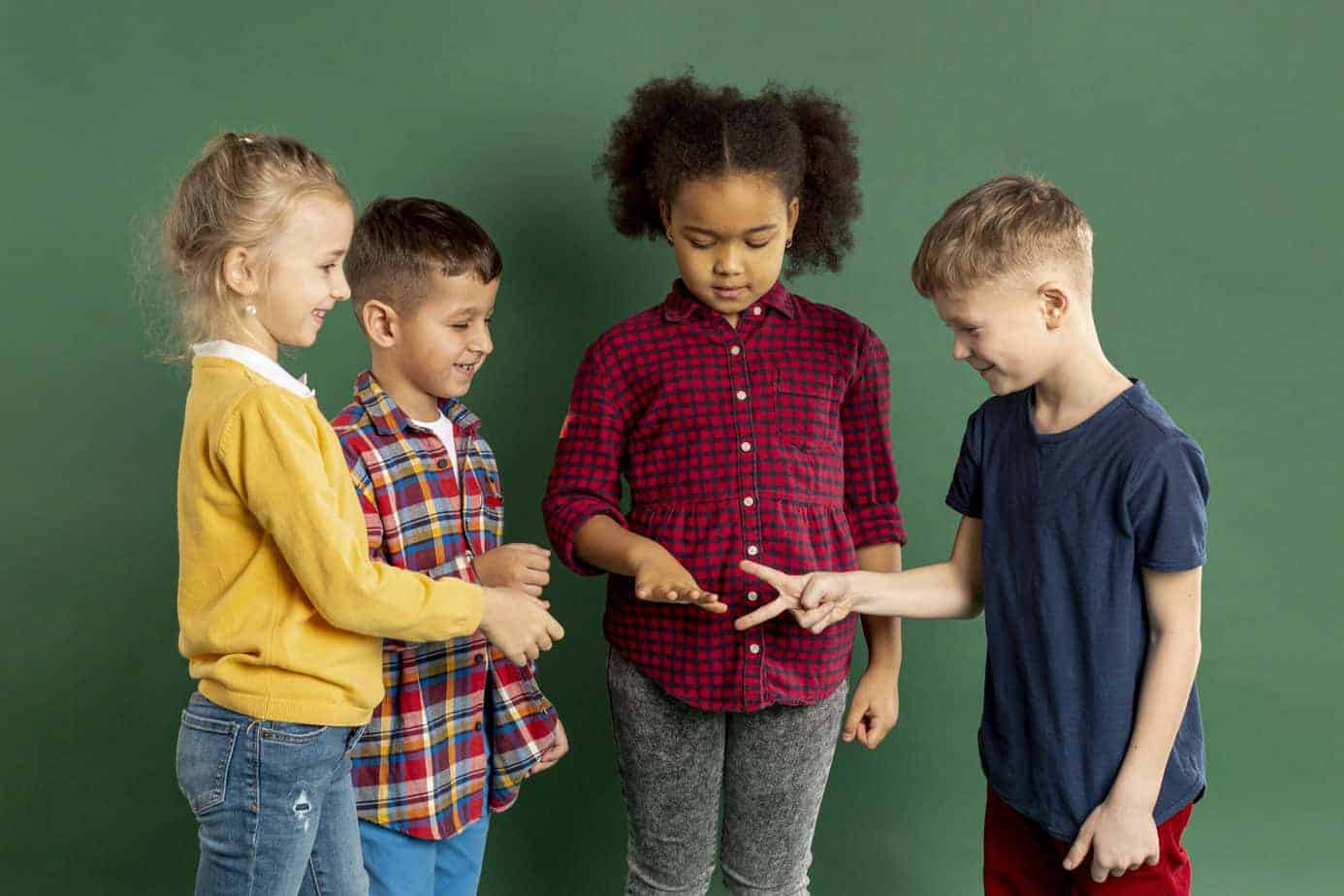 11. Sell Popcorn For School Fundraising
Unlike candy bars, popcorn is still a relatively healthy snack (if you don't put too much sugar, salt, or butter on it). To make things even easier for you, there are many companies you can partner with to organise a popcorn fundraiser for your school – they provide delicious popcorn, sell them, and share the profits. Involving snacks is a great fundraising idea for schools.
12. An Evening Of Theatre
Every parent will want to come and see their child act in real play. Work with your students to prepare an appropriate play, promote the play to their friends and families, and get them excited to come to see the play. Make sure the spectators know that the money is going to be used for a specific cause (for example, new computers for the school).
13. Sleepover At School
Everyone remembers how much fun sleepovers can be! Organise a slumber party in the gym or the school library. Tell the parents of each student what the student should bring and organise fun activities, games, or a movie for the kids to enjoy. Collect a certain amount. All the money collected through the school fundraising campaign will, of course, go to the school.
---
Middle School Fundraising Ideas
---
1. Spelling Contest
In most spelling competitions, you will see children competing as individuals. Each child, in turn, is asked to spell a different word, and they can recite their answers or write them on cardboard. Raise funds by charging entrance fees from the children and parents who come to watch or by asking for money for a 'second chance.'
2. Pub Quiz
Think of fun but challenging questions about the school and its history or fun general questions. Invite people associated with the school and set a date for the competition. To raise money, you can charge a small entrance fee, sell food and drinks, or do both. Select good questions, a great quiz master, and clearly indicate when it is over.
3. Dress Up Party
This fundraising idea for schools is fun and versatile. Have the students dress up as characters from movies, books, or TV shows and, of course, make them pay for that opportunity too. This fundraising idea is not only a great way to engage students but is also easy to incorporate into the school curriculum.
4. Obstacle Course
Organise a race with obstacles such as rope and wall climbing, running over a beam, sack races, running through sprinklers or puddles with soapy water, climbing stairs, dodging balloons filled with watercolour, mud pits, jumping through tires, etc. Request a contribution for participation and try to get the material for free. Obstacle courses are exciting for everyone involved, so you could raise quite a bit of money with them.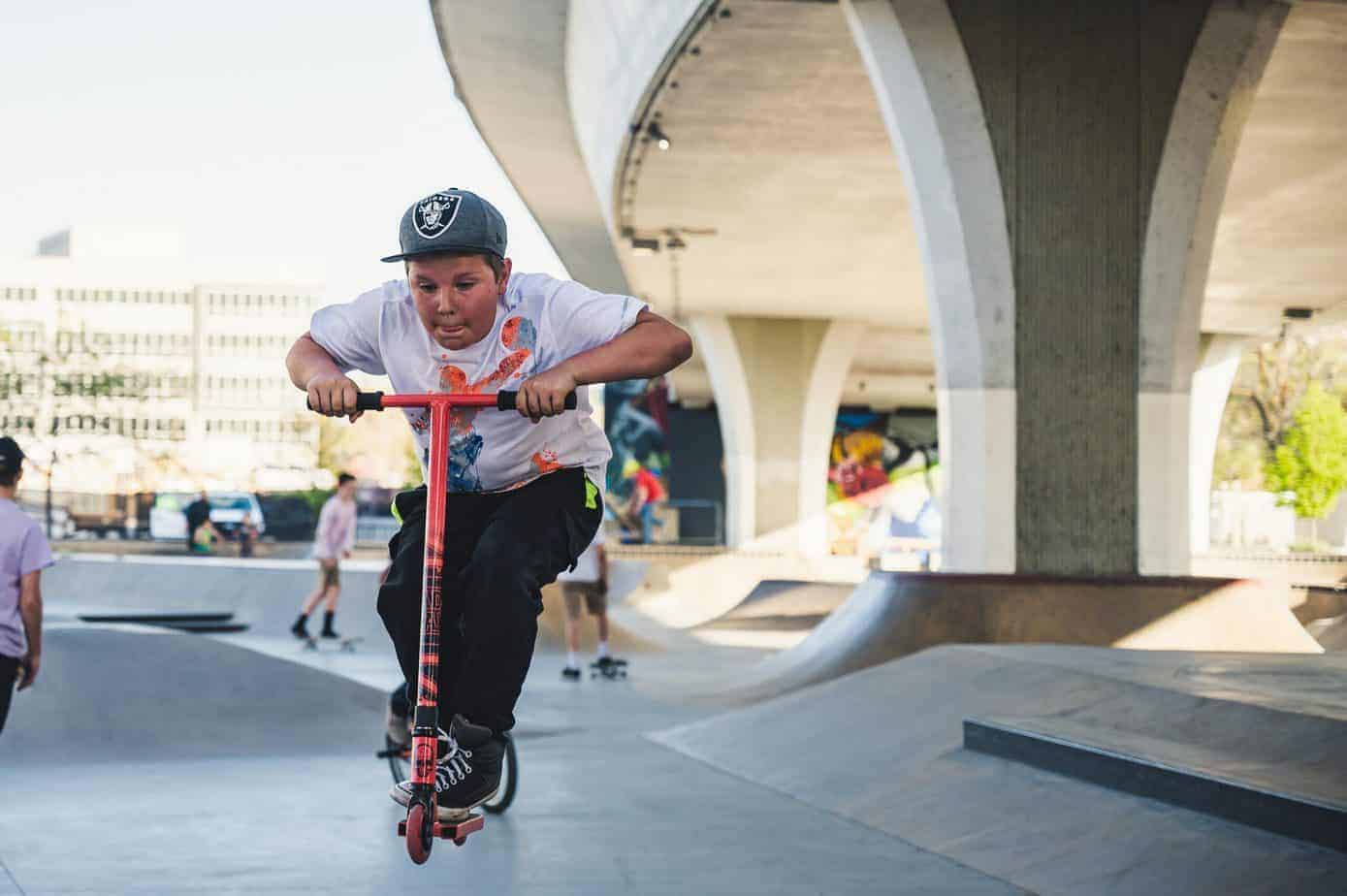 5. Parents' Night Out
Ask for a small contribution and organise a nice evening with food and drinks for your students' parents. The gathering can be quite relaxed, and you can even ask for volunteers to look after the kids, so parents don't have to pay extra for a nanny.
6. Reading Marathon
This fundraising idea for schools may be the favourite of the teachers and parents as it encourages children to read for pleasure. Students get commitments from teachers, relatives, or parents for the number of pages or books they can read, and then they keep a neat record of the hours.
7. Balloon Pops
Put money in 100 helium-filled balloons and sell them for €10 each. Put €100 in one balloon, €50 in two, €20 in two, €10 in two, €5.00 in two and €2.00 in the rest. This idea won't make you thousands of dollars, but it's a good idea and easy to raise money for the School.
8. The Big Clean-up
Who wouldn't want to do something that is good for the environment and also makes money? When organising a neighbourhood clean-up project, donations are tied to a specific goal, such as the number of kilograms of waste collection or the number of kilometres of roadsides cleaned. Parents, alumni, and members of the local community pledge to help students 'zoom in'.
9. Guess The Number Of Jelly Beans
This fundraising idea for schools is popular for a reason. It is incredibly easy to set up and is very entertaining. Place a jar of jelly beans in the hallway of the school. Have students pay one or two dollars to guess how many jellybeans are in the jar. At the end of the week, you announce the winner – the person who guessed the number closest to the number of jellybeans in the pot. The winner gets to keep the jar or win another prize.
10. Decorating Cupcakes
This is a perfect activity for the little ones (and those who still feel very young). Cupcakes are fairly inexpensive to bake. Ask multiple parents (or classes) to bring their favourite flavours of cupcakes to school. Buy toppings in large quantities (or have them donated): icing, chocolate chips, coconut flakes, etc., and ask visitors and students to buy a cupcake and decorate it.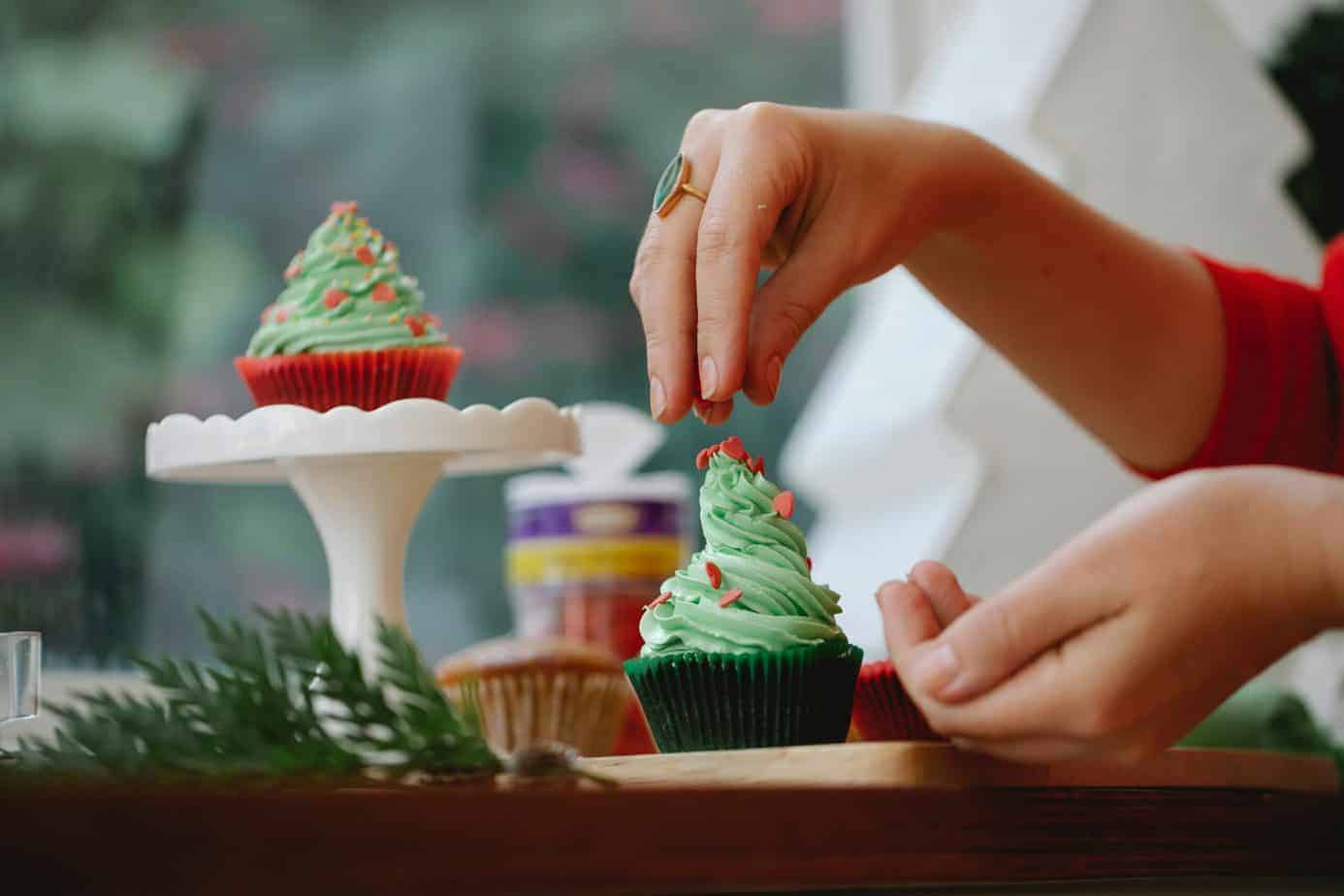 11. A pancake breakfast
Another excellent and easy fundraising idea for schools is to pump up the school menu by offering a pancake in the morning before school in the gym. Offer drinks and other refreshments and charge per serving. 
12. Fun day for the whole family
Once a month or several times a year, you organise a fun day for the whole family, depending on your capacity. Plan this on a Saturday so that both students and parents can be present. Make the event not only fun but also educational. Ask employees, alumni, and some parents for their help. You can organise many different activities, for example, face painting, gardening, or sculpting with clay. Request a contribution to participate.
13. Sports Day
By the time spring arrives, we want nothing more than to spend some time outside. Organise a field or sports day and organise a variety of sports to give all children the opportunity to participate. Request an entrance fee for the parents and other spectators. Sell ​​merchandise, snacks, and drinks to maximize the proceeds from the donations.
---
High School Fundraising Ideas
---
1. Babysitting
Give parents some relaxation and let the high school students babysit for an evening while the parents have a good night out. Charge for this and tell them that the proceeds go to the fundraising campaign.
2. Battle of the Bands
Music is a hobby of many high school students. Organise a band competition at your school. Request money from the bands for participation, as well as from friends and family, who, of course, come to watch the show.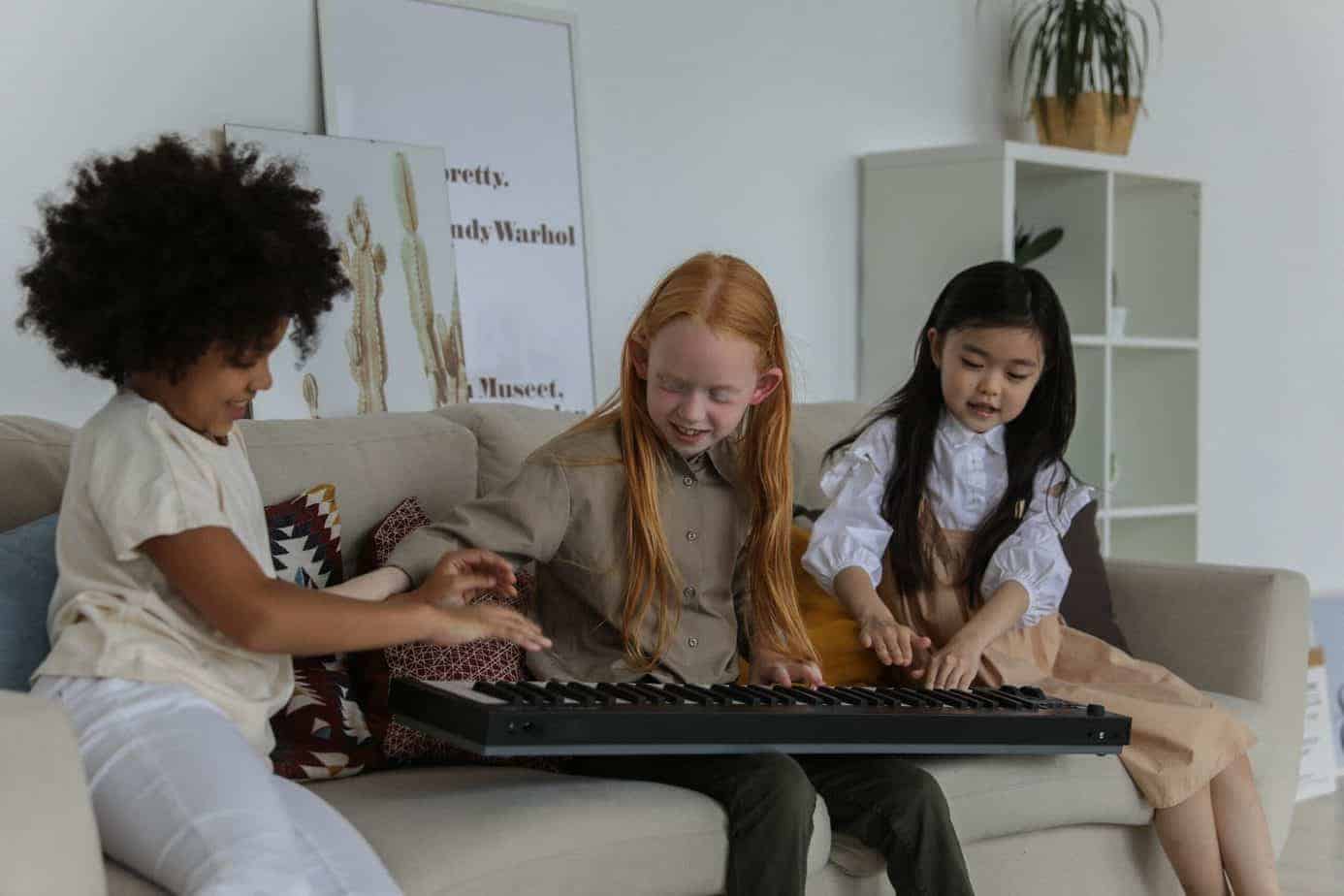 3. Karaoke Competition
A fun variation on the battle of the bands is a karaoke contest. You can have the students form teams and participate in your variant of the Voice or lip-sync battles.
4. Flea Market
Organise a big flea market at school. Ask students, parents, teachers, and staff to donate good-used items for sale. The most important thing for a thriving flea market is promotion, so promote the flea market fanatically. It can be one of the best charity fundraising ideas for schools where students can understand the importance of giving.
5. Movie night
This idea can be used for fundraisers in elementary, middle, and high schools. Organise viewing a suitable movie in the gym or partner with a local cinema to let families watch a new film at a special price.
6. Colour Loop
A colour run makes running more fun for schools and students. Have students wear white T-shirts. At specific checkpoints, volunteers will spray them with watercolours or throw balloons of watercolours into them. Raise money by asking for money to participate or by asking sponsors to promise money for each completed round.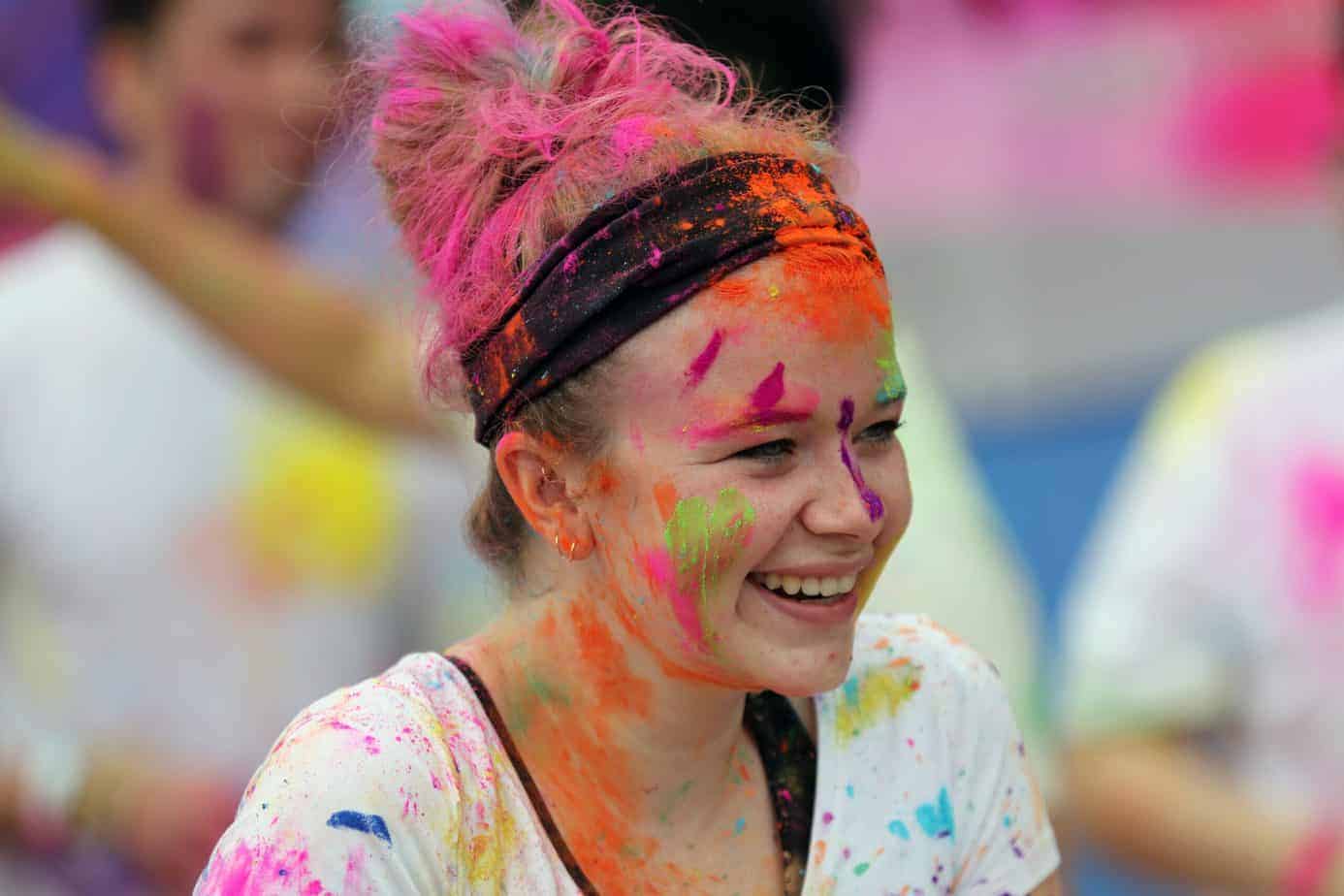 7. The Director's Challenge
Excite your CEO to take on a challenge (for example, dye his hair a fun colour) if the fundraising goal is achieved. Students can contribute their favourite ideas by donating or simply donating to help reach the fundraiser goal as quickly as possible.
8. Donations of Recyclables
Ask people to donate their used ink cartridges, discarded electronics, and old magazines. You can then resell it to recycling centres. Doing such kinds of recycling fundraising ideas for schools can educate the students a lot about the environment as well.
9. The Power of Small Change
Also known as the "Penny Drive," this fundraising idea is simple yet highly effective as it taps into the competitive spirit of high school students. Place a donation jar in the hallway per class. The students can then put their change in the jars until they are full. The first class to fill their pot gets a reward.
10. No School Uniform Day
If your school requires its students to wear uniforms, this fundraising idea for schools is perfect for you. Organise days when it is not necessary to wear a school uniform several times a year. Ask the students for a small donation instead. This way, students can show their personal style, and you can raise money for school.
11. Washing Cars
Set up a car wash in your schoolyard. Have staff and students volunteer to wash the cars of parents and other visitors in exchange for a small donation.
12. Walk To School
Depending on where your school is located and how the students come to school each morning, this could be a great idea! Organise a week in which the students come to school on foot and not by car. Ask the students to donate all the money saved by not using a car to school.
13. Growth Capital
This school fundraising idea is unique and interesting and stimulates creativity and an entrepreneurial mindset in students. Give each student a small amount of 'growth money' and ask them to use their creativity and find a way to turn the original €5 or €10 into a larger amount of money. It may be helpful to introduce some ground rules here.
---
Fundraising Ideas For Schools – College Fundraising Ideas
---
1. Dorm Decoration Contest
One idea more suited to colleges is a dorm decorating contest. Have students pay a small fee to enter their room during the match. Think of a prize and reward the best-refurbished space—our number 42 idea for fundraising in schools.
2. Cooking Contest
Think of a theme (e.g., muffins, chilli, pancakes) and have participants pay a fee to showcase their best dishes. To increase donations, guests can sample and rate submissions by making a donation themselves. It can be one of the most learning college fundraising ideas for students as cooking is a basic necessity.

3. Naming Rights
Naming rights aren't just reserved for millionaires. Sell ​​the naming rights of a brick in a wall or of a chair in a lecture hall to individual students who give the highest donation.
4. Alumni Lunch
Partner with a local restaurant and organise a lunch for your alumni. You can host the lunch as part of an alumni weekend or as an event of your own. You can sell tickets to raise money or ask participants for a donation.
5. ​​Sponsorship Letters
Have the students write letters to companies asking them to sponsor your programs/events. Students can remind them of the tax deductions and offer them a certificate that companies can then put up.
6. Social Project
Raise money by offering the skills and services of the students and teachers to the highest bidder. These skills can be professional (e.g. photography, tutoring, web design) as well as everyday activities (e.g. shopping, driving, babysitting). Otherwise, let people sponsor your employees and students who participate in the project for 24 hours.
7. Zen
Students have a lot on their plates. Host an event before exams to help them de-stress and relax. Have volunteers offer aromatherapy and gentle neck and foot massages. Make sure there are plenty of scented oils and candles nearby, as well as lovely soothing music.
8. Selfie Themed Five Mile Run
Students and selfies – the perfect match for one of the best college fundraising ideas! The students take selfies at specific checkpoints (to be able to post on social media later). Register the participants and have them pay an entrance fee. Since these selfies will be shared, this activity is also an excellent marketing tool and will be able to attract even more donations.
9. Scrabble Tournament
Individuals pay to participate. Scrabble players can take a look at a dictionary for an extra donation. Raise more money by selling snacks, organising auctions and raffles, etc. This can be one of the best college fundraising ideas as it involves not only fun but intelligence as well.
10. A Hot Meal Every Day For A Week
Every student appreciates a hot meal. Ask different restaurants to donate a dinner for two and then raffle off eating out for a week. Adjust the price of the lottery tickets to the ultimate goal of the fundraiser.
11. Surprise Box
This will be especially popular at the beginning of each semester or during key exam periods. Packages can contain candy, chips, chocolate milk, cookies, a cup, fruit, a magazine, etc., which are suitable for both male and female college students. Parents are always looking for ideas on what to send their children when they are not at home. Send order forms to the parents, who can order care packages as a surprise gift. You will make the most money by putting those packages together yourself.
12. Multicultural Market
Organise an event where students can share the richness of their own culture with others. Students can share their local meals, sweets, dances, or other traditions. While this event may take a little longer to organise, it does have a lot of potential. You can invite members of the local community and alumni and ask anyone for a donation to participate in the event. This was the last idea to raise money with or for your school.
---
University Fundraising Ideas
---
Universities can be a handful for students as higher studies can be a lot of pressure. On the other hand, education is a necessity. Students who want to pursue their university education must be given a chance to fulfil it with a vision of making greater changes to society. For this, universities must be at their best at all times. Universities often need fundraising for many reasons, such as university development projects, study materials, and extracurricular activities. 
Students are mostly occupied with their study activities, homework and assignments, whereas the teachers are busy with their administrative work. For that matter, online crowdfunding has become one of the most popular go-to options for universities. That is why WhyDonate has the best university fundraising ideas for students and helps them to learn valuable lessons as well as a sense of responsibility.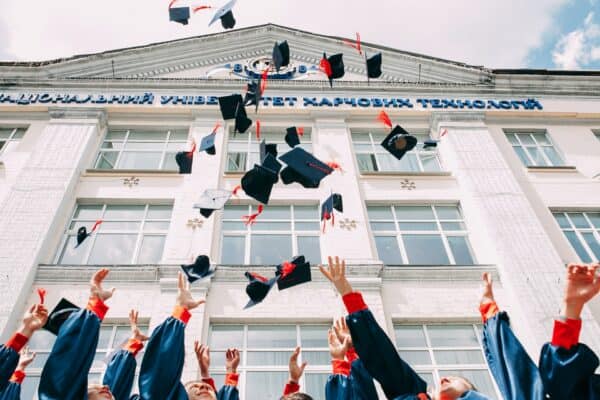 Crowdfunding is one of the effortless online fundraising ideas for universities. Universities can raise funds for any reason online by initiating a fundraising campaign and getting unlimited donations from anywhere in the world. Simply be vocal and visual about the need, and that's it!
We at WhyDonate can help you raise money for universities through crowdfunding. We are here to assist you whenever you require help in university fundraising with some of the best ideas out there. Now there are hundreds of fundraising ideas out there floating, but we will only focus on some ideas that are helpful to universities. So, folks, let's keep it short, simple and get started.
1. Eco-Camping
Students love the idea of camping. Well, who doesn't? Camping is one of the outdoor activities that involve physical activity as well as teaches the importance of taking care of mother nature. Plan for a university ecotourism-friendly camping trip where you can cover the conservation value of nature, sustainability, and wildlife. Gather the camping fees for the university fundraising causes. In this way, it can make one adventurous plan with many important lessons.
2. Book Sale
Let me be clear; we are not going to talk about selling study books here. Almost everybody has books in their house. Sometimes there are even unused or read books. You can ask the students as well as the university staff to donate some books or magazines and organise a book sale for the university fundraiser. Books are for everyone, so everyone will be interested in such kinds of fundraisers.
Ask parents and local people to attend the book sale, as the idea of book sales in Universities is about spreading knowledge while raising money for universities. Such kind of university fundraising is a good practice for educational institutions.  Additionally, you can also sell some picture books and drawing papers to encourage the artistic talents of people.

3. Tree Planting Fundraiser
Helping the environment while raising money for universities screams productivity with fun at the same time! Ask students, staff, parents and local people to join the university fundraising event. Let people understand how they can support a cause by planting trees. Help them understand that their donations have a direct impact on the natural environment as well as the cause they donate to.
In some cases, the government also supports such fundraising event ideas and joins the campaign by donating trees or providing support for planting trees. Universities can start a campaign by using crowdfunding platforms like WhyDonate, which can bring global attention to the fundraiser. People can plant a tree and donate a small amount to show their support. Even using social media platforms can also make a massive difference to the fundraiser. Share your campaign by adding some visuals, and you are good to go.
4. Talent Concerts
Students are always up for a groovy session of music and prefer dancing along with the lyrics. This is one of the best university fundraising ideas of all time to raise money. It can be one of the best fundraiser ideas for schools, as people love to listen to or watch talent shows. Allow the visitors to pay for entry to the event and also let them donate to the university's cause if they want to. This way, people can enjoy the evening, universities can give life to their cause, and you can witness many hidden talents among the students.
5. Baking Fundraiser
This university fundraising idea is to uncover some cooking talents of the university students and staff. Be it a special occasion or a typical day, everyone loves a sweet and baked savoury. Organise a sale of baked items such as cookies, cakes, and croissants in order to gather funds for your fundraiser. Ask students to make the baking goods and put them on display for sale. People can buy the items and donate funds to the donation box. Let the buyers take pictures of the fundraiser and add the pictures on social media.
People from all corners of the world can see the fundraiser's purpose and donate, even if they don't buy the goods. Even you can initiate the campaign via crowdfunding websites and share pictures of the sale so that a wide range of people can be a part of the university fundraising cause.
---
Let's Get Started
Fundraising for schools is difficult. Schools are increasingly required to fundraise in order to pay for certain facilities. Fundraisers can be expensive to organise and add stress to the busy work of the school year.
When planning the school year, don't overlook the fundraising plan. Use the school fundraising ideas above as inspiration and make them your own! Choose ideas that fit your school and make sure you find a good balance between the activities that are easy to organise and those that are more difficult to manage: set your priorities. Do not overload the school calendar, parents, staff, and students with fundraising activities.
Most of the fundraising ideas for schools we shared above are physical but don't forget the digital donations too. Your school's website should be modern, functional, updated regularly, and optimised for mobile so that you can receive donations virtually. Having an online donation process can help ease some of the school fundraising work. Check out Whydonate, a donation software that integrates easily into your website and allows you to receive both one-time and recurring donations.
By planning and executing numerous fundraisers throughout the year, your school can achieve its goals and serve students in the best possible way.