Online crowdfunding has experienced remarkable growth in recent years, with more supporters than ever choosing to donate online. To adapt to these changing circumstances, non-profits need to ensure that supporters can donate online smoothly and efficiently.
Digitalisation has changed fundraising forever. Today's supporters expect a quick, hassle-free and effortless donation process. They assume the donation process will be effortless. Users also expect relevant and customised information and updates almost immediately. Thanking them is a must. In such environments, a robust solution is needed. Ten, if not hundreds of thousands of associations compete for supporters and their Euros' attention. To survive and thrive in such competitive environments, a non-profit cannot leave online fundraising to chance.
However, with the multitude of crowdfunding platforms and tools available, it can be challenging to know how to select your organisation's best option. So, here are some of the key points to look for while you go on and compare crowdfunding platforms.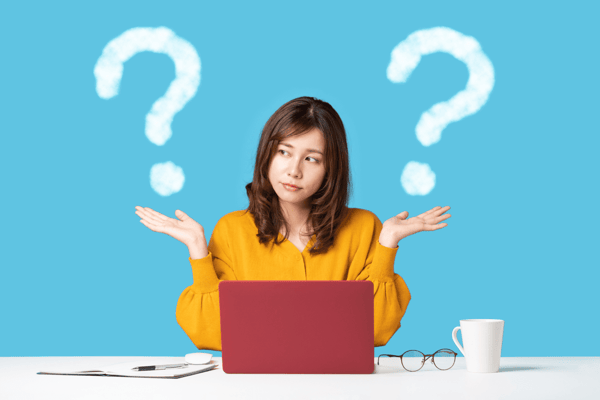 ---
How To Compare Crowdfunding Platforms?
How can you decide and focus on the packages that might suit you best? Following are some tips. Things to consider when choosing the best solution for your fundraising campaign.
1. Goals And Objectives
Start by assembling a team of employees to manage the crowdfunding software selection process. The team should consist of members working on communication and fundraising for your organisation, a staff member from the finance/accounting department and a member of the IT team.
This steering committee must first determine what your organisation needs and what it wants from an online crowdfunding platform. It doesn't matter whether you need to select your first online donation website or migrate to a new platform because this is something you definitely should do. Think about what you will need now or in the near future for fundraising, email marketing, advocacy, grassroots and crowdfunding.
Please don't buy an online donation system or software without understanding exactly how it fits into the bigger picture. Make a list of goals that your organisation would like to achieve with your fundraising solution. This list will help you stay on track, as you can easily be distracted by the bells and whistles the various providers offer.
2. Compare Fundraising Platforms By Costs
It is important to compare crowdfunding platforms based on their fee structure. Consider your budget for your new crowdfunding platform. Determine what you're willing to pay with regard to both prepaid and monthly costs. Some donation management systems have a high one-off licensing fee, while others are Software-as-a-Service (SaaS), which means you pay a smaller monthly or annual fee to use the system.
Consider both direct and indirect costs. Indirect costs include the likes of IT staff required to maintain the system, the consultants required, and the computers' upgrades to run the software. Direct prices include the software license itself, data conversion, installation, staff training and support.
Sometimes online crowdfunding websites will hide the training costs and costs for processing payments. So make sure you ask about the platform fee, donations fees, and transaction fee before you start raising funds. The training costs are considered start-up costs, so your organisation can learn how to best use the software solution. The payment-processing fee is charged when collecting donations online. This cost is for processing credit or debit card payments.
The different platforms and software pricing structures can vary widely, so study the particulars carefully and consider which makes the most financial sense for your non-profit. Reliable companies provide information about their costs in advance. Be aware of the hidden fees and gimmicks that some companies use to attract customers. We'll share some of the most common ones later in this blog post.
We've listed all the hidden costs at the bottom of the article.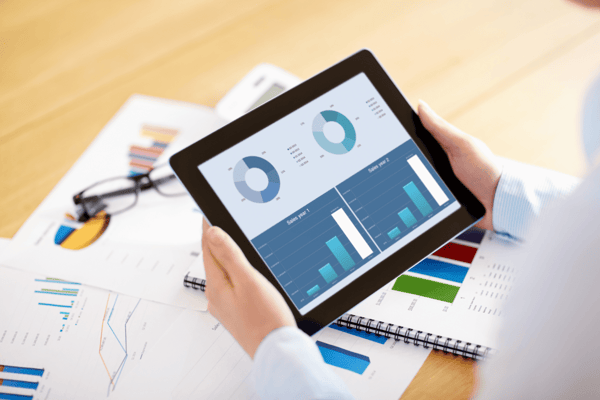 3. Integrations And Functions
While we compare fundraising platforms, it is necessary to create a list of goals your organisation wants to achieve by using a fundraising platform, and now it's time to turn these goals into a tangible features checklist. You can now quickly assess those solutions that offer more or less of what you need to get the best value for your money.
Here are some key features to consider when purchasing software for your creative projects:
Embeddable Forms: by integrating donation forms directly into your site, you can increase the likelihood of supporters completing the donation process since you will not redirect them to another website to make a payment.
Customisable Forms: fully customisable donation forms can match the look and feel of your non-profit by giving your donation page its own colour scheme, styling and logo.
Recurring Donations: these programs offer contributors the opportunity to sign up and donate at regular intervals (e.g., biweekly or monthly). They provide a reliable source of income, ensure reliability, simplify the donors' donation process, and help you strategise your revenue.
Multiple Payment Gateways: accepting donations in multiple currencies and having numerous payment methods help make donating fast and straightforward. Research shows supporters often drop out when they have payment problems.
Recommended donation amounts: offering varying fixed payments allows donors to decide how much they want to donate. Offering varying amounts can increase the average donation price of donors' contributions over time. It also helps link descriptions to the suggested donation amounts (for example, for $15, a family in India can eat for one week).
Asking supporters to pay the handling fee for processing their contribution is an excellent way for your non-profit to collect the full contribution amount, increase your revenue and further your mission.
These are just a few of the many features to consider when choosing a crowdfunding platform.
Pro Tip: Keep in mind that integrations can resolve some functions. Don't just choose an "All-in-One" solution for Crowdfunding Europe. Selecting a more focused solution often works better.
4. Usability And Functionality
Compare crowdfunding platforms by considering their functionality. It means all top crowdfunding sites will promise you to give great personal fundraising experience. However, not every fundraising platform can deliver that.
Regardless of the payment software you choose, your employees – especially those less comfortable with the technology – will benefit from taking the appropriate training; however, the functionality should be relatively easy to learn and remember.
Fields and functions should be intuitive and easy to find. It should be easy to add donations quickly, find information and execute the appropriate queries and reports. The design should help you identify essential details (using the correct font in the proper size, images and empty spaces). The order of the steps to be followed should also be intuitive and straightforward.
If a lot of time is spent figuring out how your Crowdfunding software works in Europe, you won't save money, and you will lose precious time (and time is money). Find an easy solution that provides the flexibility to meet your organisational and fundraising needs.
5. Security
When choosing the perfect online fundraising platform in Europe, security is of the utmost importance. For the best crowdfunding experience, you must ensure the safety of your data. Since you're dealing with donor data, personal information protection needs to be a consideration.
Whoever uses crowdfunding sites will raise money for their cause. But it should not be at the cost of a privacy breach. So make sure you choose wisely to raise funds for your creative projects. When assessing the different crowdfunding sites in Europe, you need to clarify where the data is stored, who has direct access to it, how it is shared between other people and departments, how that process is managed and more.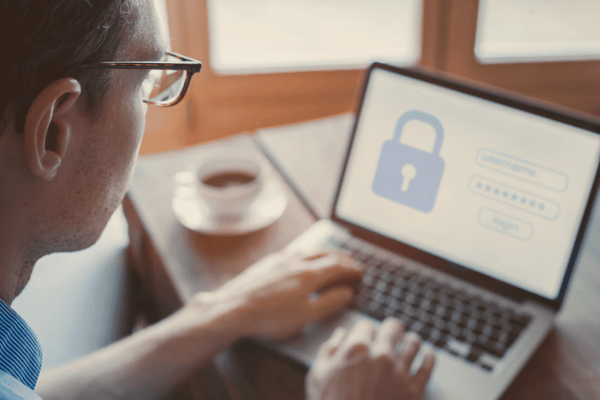 6. Support
While support isn't necessarily a "feature," it is often one of the most overlooked aspects of choosing a new fundraising solution. Before choosing a solution, you should consider what fundraising resources are available to you. Find out if the company/platform offers technical support, concrete FAQs, a knowledge base and online user guides. Online reviews are beneficial in determining a company's customer service reputation. Please read the review carefully and try to get a complete picture of the support you are getting.
7. Mind The Hidden Costs!
With all of the above in mind, it's also wise to note the most common ways different crowdfunding platforms in Europe attract customers – often by hiding costs – so that you can make an informed decision for your non-profit. While it's not illegal to hide costs and make it difficult for customers to understand how much they have to pay, ethically, it's a grey area. Here are some things to consider when choosing your fundraising software:
While many non-profits choose to pay for their fundraising solution every month, some payment software providers decide to charge an "annual fee" on their pricing pages. The annual fee is often lower than the monthly price, so sometimes "companies" hide the more expensive monthly fee – making it hard to tell at first glance.
The hidden option can cause the potential customer to form an inaccurate first impression of the price. An example is when a solution provider for fundraising organisations has set the annual fee of $49 per month as the default option. Still, when the potential customer clicks on "Fees", the inconspicuous slider displays a monthly cost of $69 per month.
Same product, different price
With dynamic or flexible pricing, where prices can be adjusted for each consumer, companies can increase their sales volume and profit margins. The companies often present it as being "for the customer's benefit", so you get the best possible price for your needs. Using different prices for identical items is the basis of price discrimination. The goal of flexible pricing is to attain consumer surplus (the money left on the table by charging a fixed price when some consumers are willing to pay more) and maximise the area under the demand curve (i.e. the turnover).
An example is when a fundraising software provider asks the user to submit a form to request the prize information – "request a quote." There is little transparency in how companies use dynamic pricing, so unless you are fully aware of everything used in the "Flexible Pricing Plan," you should opt for more transparent, clearly stated fees.
With the usage-based pricing model, providers of fundraising solutions would have to bill customers for the fundraising software's actual use (e.g., donations raised). With the usage- or contact-based pricing model, the suppliers charge the number of users associated with their account.
This pricing model makes it difficult to see the actual amount to pay monthly or annually for the solution. It doesn't make financial sense for most non-profits (except those where all donors are active). The image above illustrates an example of these fees.
Sometimes, fundraising software vendors choose to hide the fees or conditions under which those charges apply. For example, the processing costs are set at 1.5%. However, upon further investigation, it becomes clear that this is only the case if your non-profit requires supporters to cover the costs. The real processing costs are much higher and can be as much as 15%. Other types of hidden costs include, for example, training costs, start-up costs and support costs.
The not actually free version
The Freemium model (try for free, pay later) has also been around for a while. It offers users free access to an essential service and provides a premium or additional benefit as an upgrade option.
There are also platforms for Crowdfunding in Europe that offer a presumably free service, but they charge fees for essential and necessary functions, making the free basic level useless. With the real Freemium model, it is the premium/extra services that are chargeable, not the essential services.
Another example is when one of the platforms for Crowdfunding Europe emphasises that their plug-in is free. But further research shows that many essential functions required for online fundraising must be paid for separately. Such features include these and many more:
Recurring donations
Edit form fields
Multiple currencies
Ask your supporters to cover your fees
Internal memory switched off
Annual receipts
While you compare crowdfunding sites, make sure you confirm exactly what is included and what a paid add-on is.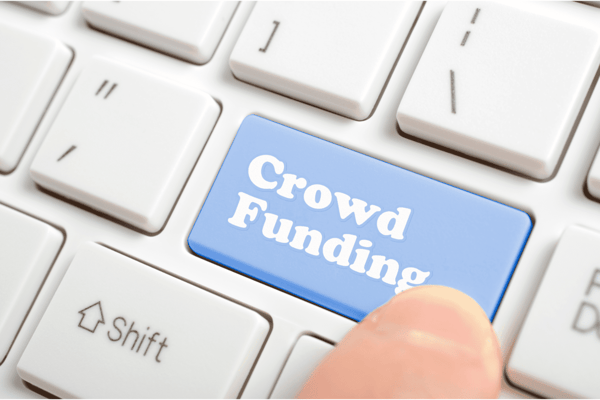 ---
Compare Crowdfunding Websites
Further to fitting the features, functionality, and cost of the fundraising solution into the current goals of your non-profit, it would be best if you kept the future in mind. Consider your potential growth and anticipate how the solution will fit your long-term goals.
When you compare fundraising websites, make sure you choose a fundraising solution provider who can solve a burning, real problem for your organisation. Not all non-profits are the same, and every organisation faces a unique set of challenges. Your fundraising solution should appeal to these.
At WhyDonate, we prioritise solutions that help our customers improve their recurring donation programs. We know that regular donations are a vital part of a non-profit's sustainability, so we've developed a solution that addresses that need. We've also made it simple and affordable, ensuring a hassle-free process for everyone involved.
Finally, before making the decision, thoroughly research the goals and needs of your organisation and the offers from potential sellers. Pay attention to gimmicks and hidden costs, and focus on what's transparent, clear and will work for your non-profit.