What Is Crowdfunding Real Estate?
In the real estate industry, when a project developer needs to secure financing for the purchase or renovation of a property and is not able to get bank-approved loans, the crowd tends to invest in such projects. 
Through real estate crowdfunding, you can get started in the world of rental and property owners with little to no upfront investment. This type of online investment is also beneficial for investors who want to build or grow their financial holdings. There are a variety of websites that allow people to participate in real estate crowdfunding.
---
Is Real Estate Crowdfunding A Good Investment
Individuals with real estate interests can provide financial backing to real estate investments. These types of investors can take advantage of various opportunities in the commercial or residential sectors. Some of these include the development of new office or residential spaces, as well as partial ownership of existing properties.
There are various reasons why people may be interested in exploring and buying real estate opportunities in certain areas. Through shared finances, investors can now make larger property purchases than they would typically be able to. 
Unlike traditional investors, who would typically require a personal guarantee for loans, this type of asset ownership allows individuals to participate in the real estate market without having to provide maintenance and upkeep. 
Also, when multiple stakeholder groups are involved in ownership, it decreases the risks as well. With the ability to hold both residential and commercial real estate assets, investors can diversify their asset holdings.
---
Pros And Cons Of Real Estate Crowdfunding
Before investing in a property through any type of crowdfunding platform, it's important to consider the various disadvantages and advantages associated with it.
Advantages Of Real Estate Crowdfunding
This type of investment allows people to start with a small amount of money. It also provides them with numerous opportunities to grow their wealth.

Real estate is a good asset class to protect against inflation.

Through crowdfunding, you can support an established or new business with the help of innovative ideas.

Many of the common concerns for real estate investment that landlords and property owners have about investing in real estate are typically resolved by the end of the project.

The process of real estate crowdfunding is better than traditional real estate deals.

Despite the recession, real estate investing has been able to provide stable returns, as it can still earn rental income.

With real estate crowdfunding, you can easily access a variety of professionally-managed investments from different countries. You can begin with just a few minutes and a hundred euros.
Disadvantages Of Real Estate Investment
Failure can be devastating due to the exposure that campaigns get from media and marketing, and it can affect the investment portfolio.

Some investment opportunities can't work on crowdfunding. This means that as an investor, you might not be able to get the support that you need to see the project through to its completion.

You can only invest in a company's crowdfunding platform, and

unlike WhyDonate

, most real estate crowdfunding platforms have the power to make all the decisions regarding the project.

Despite the efforts of platforms to prevent scams, crowdfunding still remains a risky venture. It's important that investors conduct proper checks before they fund projects.

Sometimes the heavy platform fees of many fundraising platforms can make you question your decisions. 

If the shares don't rise in value and the company doesn't make profits, then the returns on investments aren't guaranteed.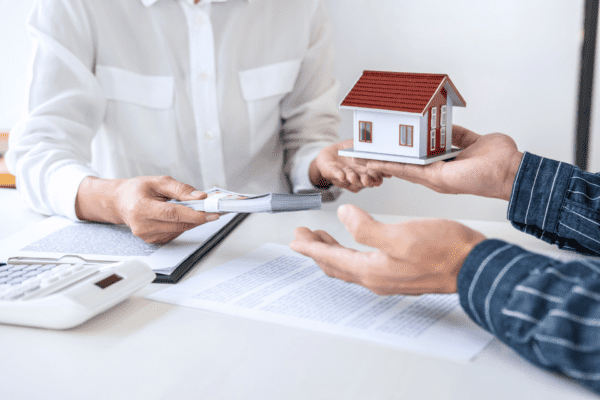 ---
Some Notable Real Estate Crowdfunding Platforms In Europe And UK
There are many platforms that cater to the needs of real estate investors. It can be hard to choose which one to go with due to the variety of options. One of the most common concepts that these platforms use is the pooling of funds. However, each one has its own unique approach where you can find potential investors for your real estate projects.
1. WhyDonate
One of the best platforms for charity organisations and individuals in Europe is WhyDonate. It allows people to connect with potential donors and raise funds. Its low fee structure and free registration make it the most affordable option for commercial real estate projects. Moreover, the instant payout option in WhyDonate can give a real boost to investment opportunities.
Unlike other platforms, WhyDonate allows real estate professionals to create a fundraising page quickly and easily. It also allows them to send messages and share their campaign on social media.
Most European countries rely on WhyDonate due to its simple, cost-effective and direct approach making it an ideal choice for everyone. So start your Real Estate Crowdfunding Campaign here!
2. Crowdestate
Crowdestate is known for its commercial real estate investments. Through relationships with real estate developers, Crowdestate is able to find a wide variety of off-market investments. 
Their process is very thorough and allows the platform to identify the most profitable investment opportunities. Even if it is not entirely free, Crowdestate also provides accredited investors with a low-risk investment of only 100 euros.
3. Crowdpartners
Crowdpartners is one of the real estate crowdfunding platforms through which accredited investors can easily access a wide range of financing opportunities for small and medium-sized businesses. The real estate investment platform also offers real estate projects through its subsidiary, Crowdbricks. 
Through its intermediation, Crowdpartners aims to provide a suitable and cost-effective financing solution. Crowdpartners is mainly supervised by the Authority for the Financial Markets (AFM).
4. All4Funding
All4Funding is a small platform that aims to provide a better alternative to traditional banks by investing in real estate and companies. The platform aims to provide their real estate project holders with high-quality service and a better chance of earning a higher interest rate with minimum investment.
With extensive knowledge in real estate financing and the platform is known for its flexibility and speed and is also very welcoming to entrepreneurs who need financing.
5. CrowdProperty
CrowdProperty is one of the British real estate investment platforms that provides property professionals who can get short-term loans with a minimum investment of £500. These loans are backed by first-charge security, which means that investors are the first to receive paid back once the property is sold. 
CrowdProperty was created to solve the fundamental issues faced by property professionals. The platform provides investors with fast and easy finance while meeting the demand for high-quality residential property.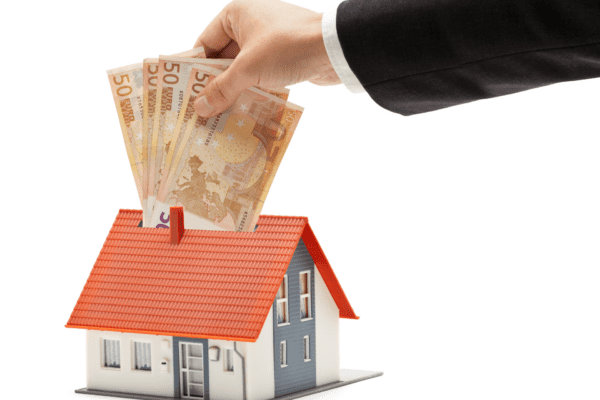 ---
Conclusion
One of the most popular ways to diversify your asset base is through real estate crowdfunding. This allows individuals and groups to pool their money to purchase real estate. It's a great way to increase your diversification and exposure to the market.
In Europe, real estate crowdfunding is relatively new, though it is very popular within the UK. This type of investment allows people to increase their exposure to the real estate market at a low cost.
Due to the increasing number of regulations, many real estate crowdfunding platforms have closed their operations. However, there are many platforms that are still operating successfully in Europe, and you can refer to this blog to get started with your crowdfunding real estate journey.