A fundraiser is a person who helps raise money for an organisation by organising events and laying out appropriate fundraising strategies for the organisation. These professional fundraisers also promote the organisation's goals and build strong relationships with its donors. 
So, there are some basic fundraising interview questions that should be asked before you think of hiring any professional fundraiser. This is a common challenge that many organisations face. Whether you're restructuring or building on your previous successes, you're likely looking to change your fundraising model. This could be done by outsourcing or hiring a dedicated development team.
That is exactly why hiring a fundraiser who can not only understand your hurdles but also can come up with the proper solutions is highly necessary for any organisation's success. 
When interviewing candidates, the ideal candidate should have exceptional communication skills and be detail-oriented. So you need to craft a list of charity fundraising interview questions for your ideal candidates.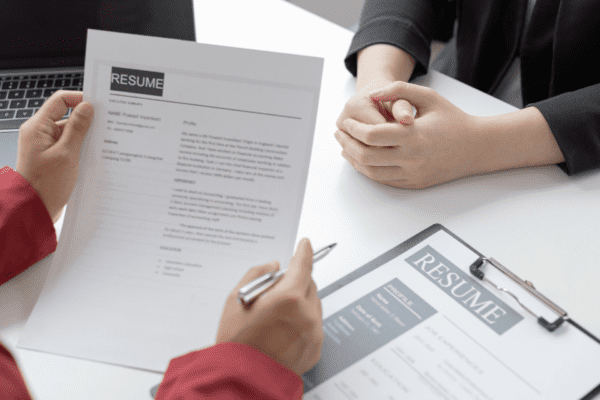 ---
Some Key Fundraising Manager Interview Questions

1. What motivates you as a fundraiser?
The question is designed to encourage people to share their thoughts on how their mind works. This will help build a deeper understanding of their passion for your mission and provide them with an opportunity to follow up with questions.
2. What is your fundraising strategy?
This question will help to identify the critical areas of your business that will allow you to reach your target audience. These include the type of communication that will be used to reach your potential donors and the various tools that will be used to make them aware of your campaign or your organisation in general.
3. What is your biggest achievement as a professional fundraiser?
Such kinds of fundraising interview questions can make you familiar with the past success of the fundraiser as well as their future fundraising efforts. It can show how the fundraiser handled the pressure and what intricate fundraising ideas they used for their success. After all, it is all about experiences.
It will also give an idea about the candidate's previous role, previous experience, and relevant skills.
4. How do you build a healthy donor relationship?
This question will determine the candidate's approach to building long-term relationships with donors. The primary fundraising goal of any organisation's mission is to build relationships. 
These kinds of interview questions for fundraising managers will bring out their ability to create strategies, follow-through, networking, and organisational skills. You'll also hear about the relationship's origins and development, as well as how they engaged the donor.
5. What kind of digital tools do you use to attract donors?
This question is to understand how well-versed the fundraiser is about their tech expertise. You should focus on the candidates' positive attitude about tech dependency and how good they are managing the technology effectively for various reasons such as donor information, prospective donor, and new audiences.
Now that we all revolve around technology, it is essential to utilise the necessary tools for donations.
6. What is your opinion about direct mail and how it can be used for a successful campaign?
To evaluate any fundraiser, you can ask them challenging questions like this. It will show the interpersonal skills as well as the excellent communication skills of the candidate. In order to raise funds for any organisation, an email fundraising strategy is a go-to option. So by asking these kinds of fundraising interview questions, you can understand how the fundraising manager can reach the organisation's mission by using simple tools.
7. Have you donated to any cause?
A good fundraiser should give to a cause that's important to them and their organisation. Ask your candidate about their charitable giving and how knowledgeable they are about the organisation. So, this is one of the most important charity fundraising interview questions for any successful fundraising campaign.
8. Are you a team player?
For any non-profit organisation, being a team player is extremely important. There should be harmony among staff members as well as the volunteers. Hiring managers is easy, but the candidate should be able to work on the fundraising campaigns with the other team members. Being a team player can be effective for time management.
9. Can you manage a fundraising campaign during budget cuts?
A Fundraising manager should achieve not only fundraising goals but also ace critical thinking skills during budget cuts. Among other factors, organisation cost is relatively more important as everything depends upon the cost.
Whether it is organising a fundraising event or setting up a donation box, it works within the budget of the organisation. So cost-related fundraising manager interview questions can give the board members an idea about the candidates' risk-taking abilities and financial management approach.
10. What makes you different from other fundraisers?
This is a tricky fundraising question. The interview's topic is not about your odd habits or peculiar mannerisms. It's about showcasing how one should be the ideal candidate for a role.
When it comes to assessing any fundraiser, this question can help determine if the candidate has an inflated opinion of themselves or if they tend to be critical of the opportunity.
---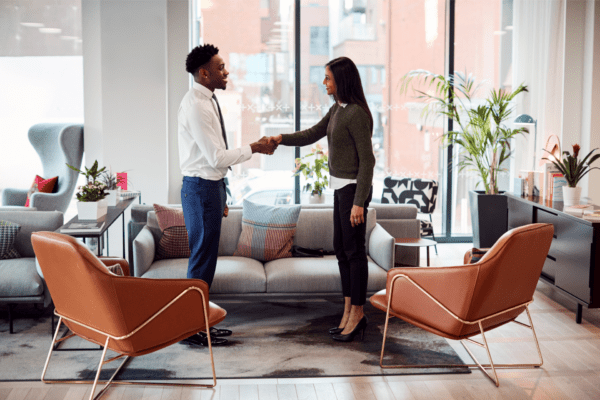 Special Tips For Fundraising Interview Questions

For Interviewers
Focus on the organisation's beliefs

Ask positive questions

Do not show a negative attitude

Add examples to the questions

Interviewing is a two-way process, so the reputation of the organisation should be respected

Discuss the work culture
For Interviewees
Be cheerful, and don't focus on answering in a conventional way

Focus on your strengths

No comparison with previous organisations

Share as many of your details as possible that are associated with the core functions of the job

Ask questions

Be a professional
---
Get Started With Interview Questions For Fundraising Manager
All these charity fundraising interview questions are highly useful in determining the proper candidate for the organisation. For candidates during the interview process, you'll have the opportunity to gather important information about the organisation and the position that you're applying for.
Any organisation can consider WhyDonate as their professional fundraiser, as the fundraising platform can guide you to get the best out of your fundraising campaigns. There are multiple customer service representatives who are ready to help you manage your fundraising campaign by providing useful tips and tricks.
Registration at WhyDonate is completely free. So get started with your personal fundraiser now and have a successful campaign.